Unique coastal experiences in Nova Scotia
The gateway to Atlantic Canada, Nova Scotia, is filled to the brim with stunning natural beauty, diverse cultures, rich heritage, and warm, friendly people. The province is home to some of the most authentic, exclusive and extraordinary coastal experiences in North America – here are some of our top picks!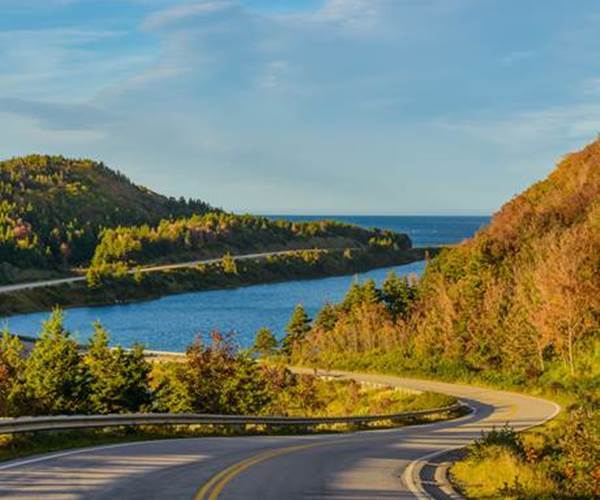 Tidal bore rafting
If you're an adventurous person, tidal bore rafting should be firmly placed on your list of things to do in Nova Scotia! Each day, twice a day, 160 billion tonnes of seawater flow in and out of the Bay of Fundy, the tides rise and fall (between 3.5 metres (11 feet) and 16 metres (53 feet), depending on the phase of the moon). When this massive influx of water pours into the Shubenacadie River, the two waters collide to create rapids, waves, and a whole lot of swells. Top up the experience by going mud-sliding after your rafting trip! The highest they have risen? The global record occurred October 4 and 5, 1869, during the Saxby Gale, a tropical cyclone, where tidal changes reached 21.6 metres (71 feet).
Cliffs of Fundy
Continuing along the region of the Bay of Fundy, fascinating Mi'kmaw legends and the oldest dinosaur fossils in Canada await for you at the Cliffs of Fundy UNESCO Global Geopark, Nova Scotia's 6th UNESCO designation. The Geopark has added a Horseback Tidal Floor & Fossils Tour to its many offerings. Tour the ocean-floor by horseback, trotting along the world-famous Bay of Fundy to a fossil site where you'll see the low tides revealing 300-million-year-old dinosaur fossils. Along the way you'll observe a variety of tidal creatures such as clams, crabs and shore birds galore. Telling the story of the coming together of the supercontinent Pangea 300 million years ago and its ripping apart 100 million years later, the Geopark follows the stunning Bay of Fundy shoreline with many attractions to explore such as hiking trails, provincial parks, community museums, lighthouses, beaches and kayaking tours.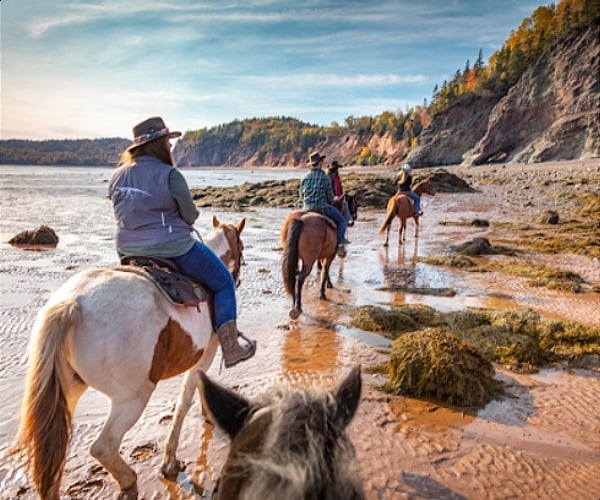 Lobster dinner
A visit to Nova Scotia wouldn't be complete without having a lobster dinner… every year 50,000 tonnes of lobster are hauled from Nova Scotia waters. Have you ever wondered about different ways lobster is served? Make it your mission to try as many as possible by joining The Lobster Trail which showcases over 40 restaurants serving up everything from traditional lobster dinners to lobster rolls, lobster poutine and even lobster pizza. Can't get enough? Check out tons of ideas and more experiences for lobster lovers in Nova Scotia!
Starlight Culinary Escape
If you fancy having a wilderness escape at the world's first starlight hotel, then the Starlight Culinary Escape is the answer. Available at Trout Point Lodge, located within the UNESCO Southwest Nova Scotia Biosphere Reserve in Yarmouth. The experience Includes: overnight accommodation, guided forest walk (explore the edge of the Tusket River on forested paths and boardwalks to your private
stargazing
deck), expert-led stargazing where you will listen to stories shared by an astronomy expert whilst you enjoy Nova Scotian sparkling wine.
Did you enjoy this article?
Receive similar content direct to your inbox.