A spectacular 100-story high-rise is coming to Biscayne Boulevard, in the heart of Downtown Miami and just minutes away from the new Miami World Center. At 1,049 feet above the ground, it is set to become Miami's tallest tower and will be home to an ultra-luxury development – the Waldorf Astoria Residences Miami.
This magnificent building will be the first super-tall skyscraper in the city and is being co-developed by PMG (Property Markets Group) and Greybrook Realty Partners. It will be built on 800,000 square feet of land with views of Biscayne Bay, Brickell Avenue, Downtown Miami, Key Biscayne and South Beach.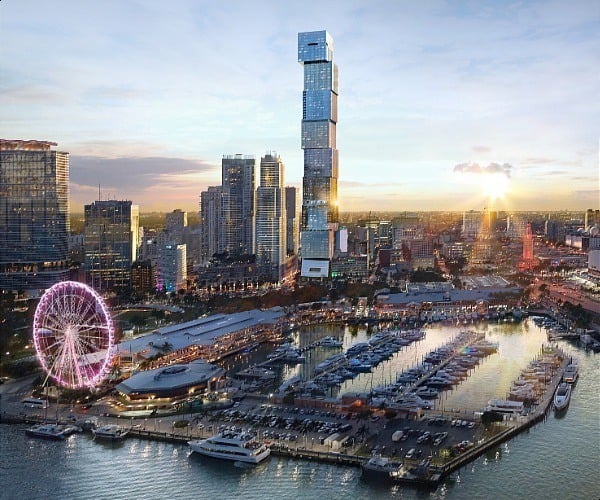 With its unique futuristic design and unique façade by world-renowned Carlos Ott and Sieger Suarez, this iconic construction will consist of nine offset cubes that are intended to emphasize the structure's suspension and height. Each cube will be wrapped in what the architects describe as a "glass skin". Sited at 300 Biscayne Boulevard, it will not only enhance the Miami skyline but will come with incredible amenities that only Waldorf Astoria, with over 90 years of experience as a luxury brand, can deliver.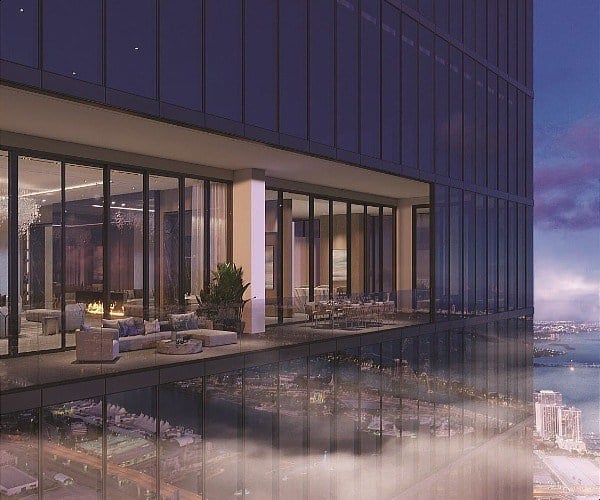 One-, two-, three- and four-bedroomed suites have been worked into the plans. At their tallest, they are up to 3.4 meters high and the modern and elegant interiors are the work of BAMO whose current projects also extend to a palace in Abu Dhabi and a superyacht in Livorno, Italy.
These exclusive residences will be accessed via semi-private elevators and will include floor-to-ceiling windows with unobstructed views, summer kitchen balconies, kitchen cabinets by Waldorf Astoria, and more.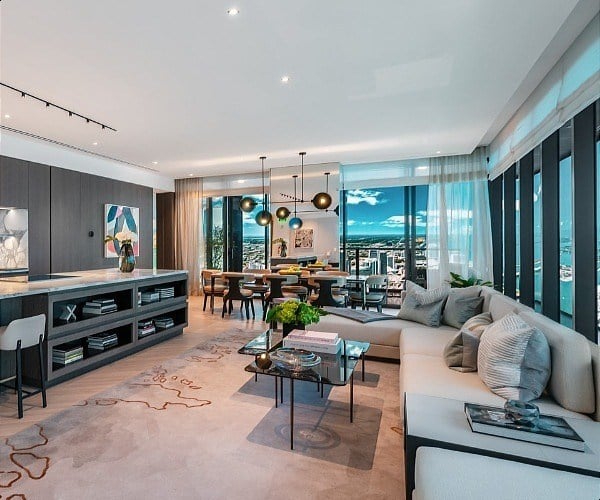 Residents at Waldorf Astoria Residences Miami will enjoy an impressive array of amenities that will set the bar high and redefine the meaning of a luxury condo project in Miami.
In addition to the residences, the development will include a five-star hotel, a resort pool deck on level 21 with a café & signature F&B, a modern spa and state-of-the-art fitness center on floors 23 and 24, a private residential amenity deck, located on floors 31 & 32, a grand and junior ballroom and an upscale restaurant, a modern lounge for important events and other incredible facilities.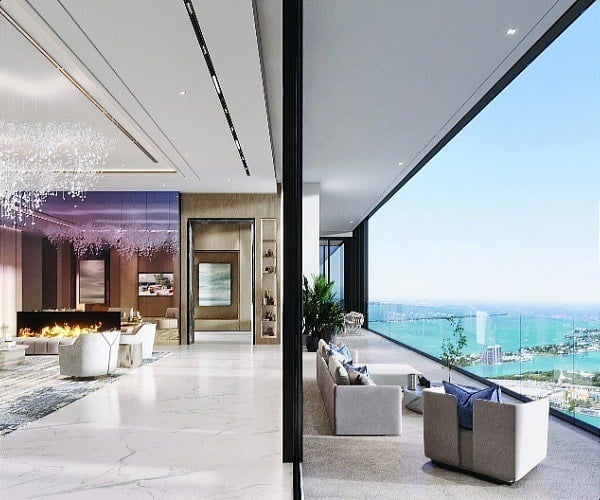 And all of this will be right in Downtown Miami, set around the Central Business District and many of the city's best stores, restaurants, cultural spots and nightlife. This stunning project is expected to be complete and ready for delivery by 2026. For more information, visit the Waldorf Astoria Residences Miami website.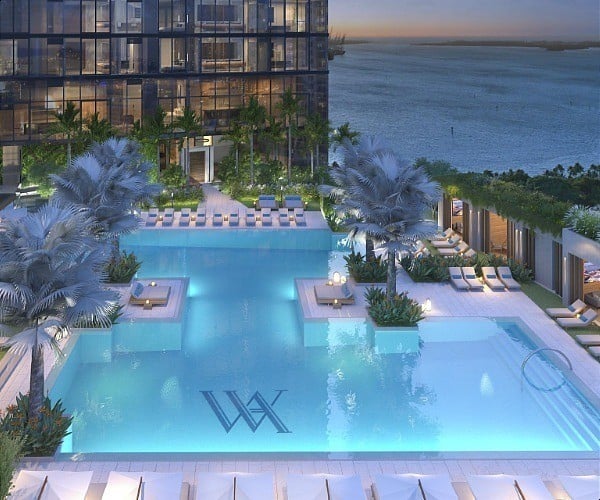 Disclosure: This post about Waldorf Astoria Residences Miami is sponsored by Million and Up.