Home > Travel Guides > Germany Travel Guide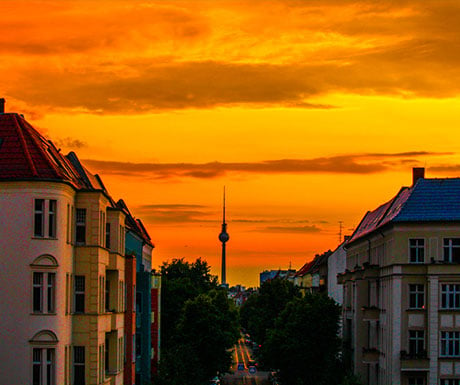 LUXURY TRAVEL
Germany Travel Guide
Germany is a country of such rich variety. From the coast and seaside towns in the north, to the deep valleys and forests of Bavaria in the south; it is a place where you'll find the story of Europe in its history. Yet travel to its cities and you'll find modern skyscrapers, a thriving art and entertainment scene, important museums and galleries, and some of Europe's finest hotels.
Introduction to Germany
Occupying a location at the heart of Europe, Germany is a country of some 83 million people living across sixteen states. The south of the country is set among the Alps, with some very scenic landscapes, while the north borders the North Sea and is more industrial in nature. The main cities include the capital, Berlin, plus Düsseldorf, Hamburg, Cologne, Frankfurt, Munich, Hanover and Nuremberg.
The country is built on a history dating back to the earliest periods of European, and much of that can be discovered through the surviving buildings as well as museums and attractions telling its story. However, Germany is also a very modern country, with large-scale industry and business thriving in its cities. It is home to some of Europe's tallest buildings, largest airports and railway systems, and a culture of tolerance and progress.
If all this sounds too much, Germany is also a place where you'll find amazing food, quaint places to stay, luxury hotels and shopping and all kinds of entertainment.
Berlin
The capital of Germany has something for everyone. Naturally many come here hoping to discover the history of this city, which has endured so many changes through wartime and its subsequent division through the Cold War period. Yet today Berlin is a place where you'll find history alongside modernity, with wide open spaces and some of the best shopping, hotels and restaurants in Europe. The story of the city is there to discover through its museums, particularly in the Museum Island UNESCO world heritage site which includes the Old Museum, New Museum, Bode Museum, Pergamon Museum, Old National Gallery and many important buildings. It's also essential to see relics of the city's past, such as the Brandenburg Gate, Reichstag, Checkpoint Charlie and the Berlin Wall Memorial.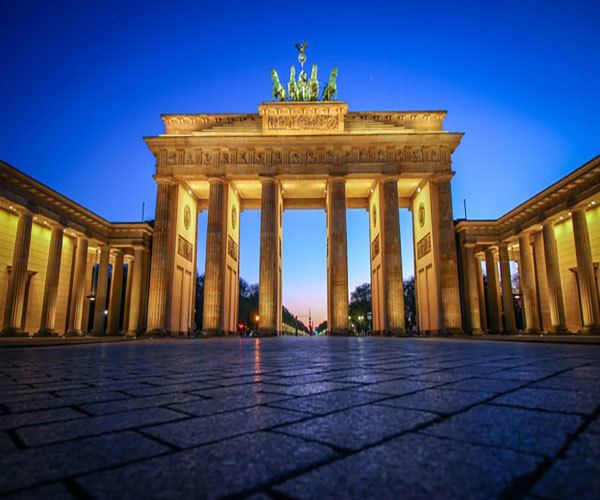 When evening comes, Potsdamer Platz is Berlin's go-to location, where bars, restaurants and theatre are never too far away. Hotels like the Ritz-Carlton, Hotel am Steinplatz and Hotel Adlon are also among the best and most historic places to stay in Germany.
Bavaria
Having experienced Berlin or any of the other main cities in Germany, it's hard to comprehend how different the same country can be when you visit Bavaria. This region in the south of Germany, bordering Austria, Switzerland and the Czech Republic. It is where you'll find the Black Forest, and a landscape of lakes, valleys and towering mountains as it encroaches on the Alps – Europe's highest mountain range. This makes Bavaria a place for enjoying the outdoors, including hiking, cycling and skiing. Bavaria is also home to some magnificent historical attractions, including the famous 19th century Neuschwanstein Castle – subject of many travel brochures, films and much folklore. You will also find the Berghof in the Alps near Berchtesgaden. This was the mountain residence of Adolf Hitler and is now a popular tourist attraction, with wonderful views. Yet this is not a region without civilization. Both Munich and Nuremberg are sizeable cities in Bavaria, and offer plenty of attractions, transport options and places to stay.
Saxony
Overshadowed slightly by Bavaria, and because it was for a long time part of East Germany, Saxony is another of Germany's scenic gems. Home to historic cities like Dresden, Leipzig and Chemnitz, Saxony has been occupied since prehistoric times with some of the earliest large settlements in Europe. Prior to World War I it even had its own monarchy. Today it is a place where you can explore the outdoors, enjoying hiking, canoeing, magnificent Bastei rock formations above the River Elbe, as well as historic castles and fairytale landscapes. The Ore Mountains on the border with the Czech Republic are one of Germany's best skiing areas.
Dresden, heavily damaged in the Second World War, has rebuilt and today offers a mix of heritage and modernity. It is often described as the Florence of the North, with many Baroque buildings and impressive churches. It is a centre for the arts, with lots of galleries to visit, as well as street cafes and bars around the Äußere Neustadt quarter.
Even large and industrial Leipzig is a place to enjoy historic buildings, shopping, galleries, Germany's oldest zoo, and the Bach Museum which holds some of the composer's most important artefacts, representing his time living in the city.
History of Germany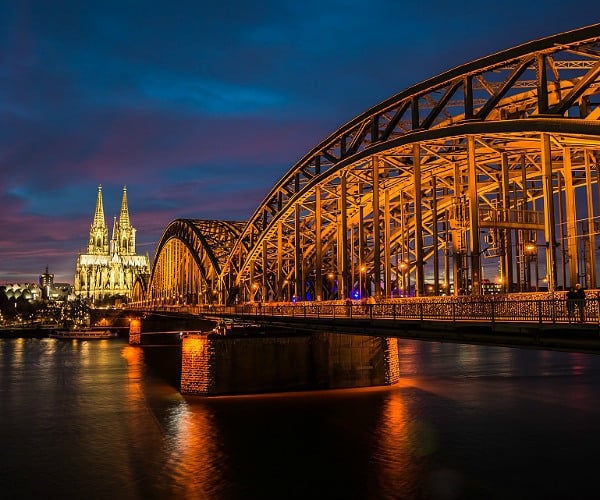 The history of Germany may be marked in the mind of almost anyone for the events of the 20th century, but this fascinating and important country has a past which has shaped and influenced Europe in much more positive ways.
It was Julius Caesar who first coined the term Germania to name the area east of Gaul (France) which had been conquered by the Romans from the 1st century AD. Prior to this, the region had been home to humans for at least 600,000 years. In fact, the species known as Neanderthal man was discovered in the Neander valley near Düsseldorf in the 1860s.
The term Holy Roman Empire was used to describe the region in the Middle Ages, which would last in one form or another until 1806. During this period the Empire was ruled by Holy Roman Emperors, and many of Germany's great cities grew out of early settlements. The country's great architecture and great centres of learning and culture developed during this time. In the 1440s Johannes Gutenberg created the printing press, while in 1517 Martin Luther led reform within the Catholic Church which resulted in Protestantism. Meanwhile in the 18th century the musical world was enhanced by the works of Johannes Sebastian Bach and Wolfgang Amadeus Mozart.
The borders of Germany continued to change right up to the 1990s. Territories in Prussia, Bavaria, Austria and Saxony, as well as regions of France, Poland and the Czech Republic were added or lost culminating in the splitting and reunification of Germany following World War II.
Today, Germany is a modern federal republic made up of 16 states and home to 80 million people. It is a friendly, tolerant country built on industry, commerce, transport and tourism.
Where to stay in Germany
Thanks to Germany's excellent transport options, it could be argued that it doesn't really matter where you pick to stay, as you'll easily be able to travel elsewhere. Most cities have underground trains, regional trains, long-distance trains, trams and buses, and all run very efficiently. Each city has a Hauptbahnhof, or main train station, which will have connections throughout the region and country. There are also many regional airports and large airport hubs.
Thankfully there's a whole range of hotel and accommodation options, and Germany's penchant for more business-like and outdated hotels has been updated somewhat in recent years. You'll now find many smaller, independent and boutique hotels, luxury spas, and hotels with more character, plus self-catering and private accommodation.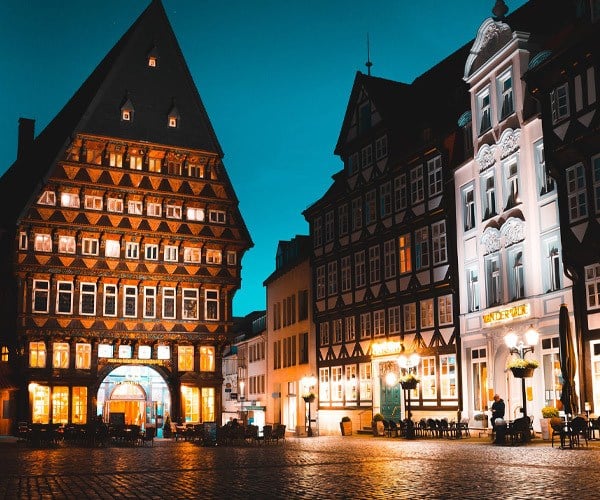 Accommodation in Germany
Germany has no shortage of hotels and other accommodation options to suit all tastes and budgets. All German cities offer many hotels, from smaller tourist motels, to large business hotels which accommodate the many conferences and events which take place each year. This is particularly true in Frankfurt, Düsseldorf, Berlin, Hamburg and Munich. Thankfully Germany's hotels also offer good value, unlike some other European countries which seem to have become more expensive in recent years.
Naturally you will find all of the main chain hotel brands of all price ranges throughout Germany, as well as travel motel and airport hotels. There are many luxury hotel options throughout Germany, particularly in the main cities, and the tourist regions in the south. However, even smaller hotels often have some luxury options, like spas and wellness centres. If you find yourself in smaller towns and villages, there are often small hotels and health resorts nearby, some of which are wonderful gems.
If you are unsure where to stay in Germany, the best option may be in the centre of the nearest city. Airport hotels tend to be more formulaic and businesslike, whereas those in the cities often have more amenities and character, with the proximity of attractions and land transport options to help you reach further afield.
Places to visit in Germany
Unlike many countries, the first point of call and top destination in Germany is not necessarily its capital city. That's not to say Berlin is not worth a visit, because it is a perfect city break destination, with historic architecture and memorials to its period under division and war. It is also a great place for shopping, luxury hotels and restaurants and nightlife.
Germany's other principal cities each have their own history, charm and attractions to see. Among the best are Cologne with its giant Gothic cathedral (or Dom), old town and bridges; Frankfurt has a famous skyline towering above the River Main, and is where you can sample the local Apfelwein or explore the stretch of museums lining the river bank; Hamburg is the country's second-largest city and sits on the River Elbe, with an eclectic nightlife, restaurant scene and history built around the sea.
Away from the large centres of population, Germany has many historic and pretty towns where some of the oldest traditional buildings in the country survive. Some of the best include Regensburg, Bamberg, Rothenburg ob der Tauber, Heidelberg and Görlitz. In each you can enjoy exploring market squares, historic castles and churches, traditional food and quaint places to stay.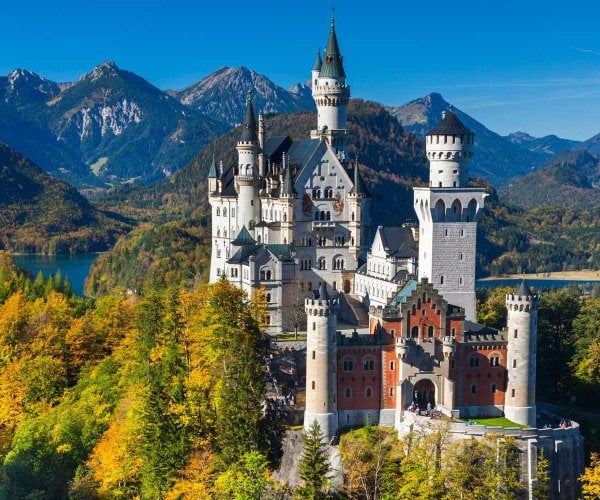 Germany is a country of rivers, and two of the most famous among visitors are the mighty Rhine and the pretty Mosel. Each is lined with little towns, flanked by romantic castles on craggy outcrops, and hemmed in by steep wooded valleys. One of the best ways to enjoy these rivers is to take a cruise, either for a few hours or a few days, where you'll be able to stop and explore the towns and their history along the way.
East Germany, which was off the tourist map for much of the 20th century, is now firmly fixed as a must-see part of the country, and is still often overlooked. Its main towns and cities like Dresden and Leipzig have many attractions, and rural regions like Saxony are fascinating and scenic.
Southern Germany is one of the most popular regions to visit. Made up of the state of Bavaria, it includes one of the country's most interesting and historic cities, Munich, as well as historic Nuremberg. The region is home to the famous Black Forest and its magical castles, and to the south the mighty Alps, plus Europe's third-largest body of water, Lake Constance. The area has lots of opportunities for enjoying the outdoors, both in summer and winter.
Germany is a country full of opportunities for visitors. Whether a romantic break, a family holiday, or weekend visit for shopping, entertainment or winter sports, there is plenty on offer and it's incredibly easy to get around.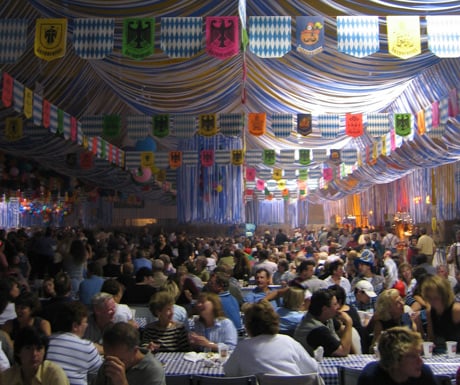 Things to do in Germany
Germany's culture dates back centuries, and scattered all over the country are historic castles and palaces. Among the best are Hohenzollern Castle near Stuttgart, Heidelberg Castle overlooking the quaint riverside town of the same name, or Schönburg Castle on the River Rhine. Then there are the people who popularized German culture, such as poet Goethe whose former home is a museum in Frankfurt, Johann Sebastian Bach, who worked and is commemorated in Leipzig, or Johannes Brahms whose museum is in his native Hamburg.
Other important museums in Germany include the German National Museum in Nuremberg, the German Museum in Munich, the International Maritime Museum in Hamburg, both the East German Museum and Jewish Museum in Berlin, and the Mercedez-Benz Museum in Baden-Württemberg.
If history is not your thing, perhaps sampling Germany's food, drink and entertainment culture will satisfy. Oktoberfest, held each September in Munich, is the world's largest beer festival taking over much of the city's centre. Similar festivals can be found all over the country. In fact, Germany's love of beer is huge, with traditional drinking halls, or trinkhalles, a part of many towns and cities and often making use of outdoor seating during the summer. Germany also has a thriving music and nightclub scene, so dancing the night away will not be a problem wherever you visit.
Some of the best shopping opportunities in Germany can be found in places like Konigsallee in Düsseldorf, Schildergasse in Cologne, the Zeil in Frankfurt and Ku'damm in Berlin. Here all major retailers as well as designer brands and independent stores will be at your call, and surrounded by places to enjoy food and drink.
For families, Germany has lots to do. From theme parks like Europa-Park in Baden-Württemberg and Phantasialand in Brühl, to the fairytale Neuschwanstein Castle in Bavaria, and fun scientific attractions like the Technik Museum Sinsheim where Concorde and its Soviet supersonic rival are mounted on plinths and many other vehicles are available to inspect.
Finally, heading outdoors is a big part of life in Germany. Some of the biggest city parks include the Tiergarten in Berlin and Englischer Garten in Munich. Then there are the national parks like the Black Forest, Saxon Switzerland and Kellerwald-Edersee where walking, cycling and pretty little villages are in abundance. The lesser known northern coasts of Germany are home to the Western-Pomeranian Boddenlandschaft National Park on the Baltic Sea, and the Hamburg Wadden Sea National Park with its mudflats, dunes and islands in the North Sea.
Food in Germany
Germans take their food seriously and, despite the stereotypes, its love of meat, sausages and sweet treats are an important part of daily life. Don't let that put you off; in Germany you'll find every kind of cuisine imaginable, and the German people love to experience different styles, as well as modern interpretations of their traditional dishes.
But let's start at the obvious. If you want to sample and enjoy a traditional German sausage, or wurst, you'll find countless street vendors and cafes selling them wherever you look as a go-to snack or lunch option. One of the favourites is Currywurst, which comes sliced with a sweet and spicy curry sauce. Or simply opt for a plain but tasty Bratwurst.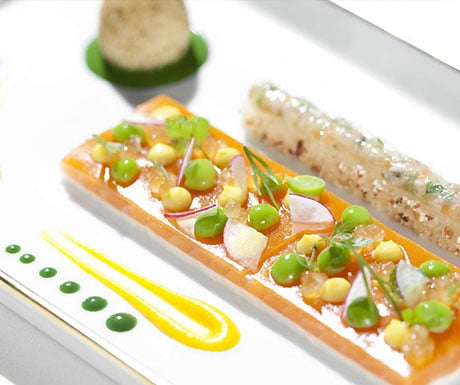 Some other staple German foods you should try for the full experience include Schweinshaxe (pork knuckle), Sauerbraten (beef stew) and schnitzel (breaded pork).
Germany is also a famously beer-drinking nation, and not just at Oktoberfest. You'll find local beers served wherever you go, which tend to be of the lager variety.
For fine cuisine, Germany has no shortage of Michelin-star and other highly regarded establishments. Try Bareiss in the Black Forest, Borchardt in Berlin, Tantris in Munich, Sonnora in the Eifel Mountains, or Restaurant Français in Frankfurt to be truly spoiled.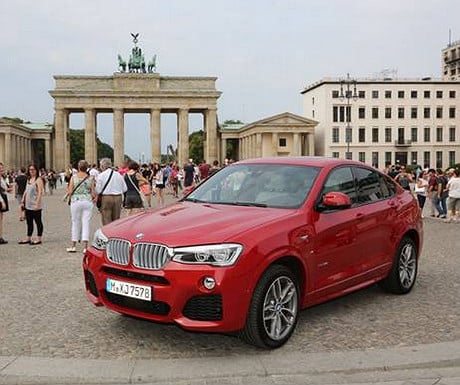 Getting around Germany
One thing you should never worry about in Germany is getting around. The transport network here is extensive, modern, comfortable, affordable and reliable. The main entry points by air are at the main airports in Düsseldorf, Frankfurt or Munich, with smaller regional airports all over the country.
The German rail network, run by Deutsche Bahn, includes regional trains and long-distance high-speed ICE trains which are more like airliners than rail carriages. These link all the country's main train stations (Frankfurt's is the biggest), as well as cities in neighbouring countries like France, Switzerland and Austria.
All cities in Germany have extensive public transport options, mostly covering trams (Straβenbahn), underground trains (U-Bahn), local trains (S-Bahn) and buses. Tickets should be bought in advance from the machines at any station. Be sure to check which zone you need to travel in, and consider buying a day or week pass to save money.
You'll find plenty of taxis and Über drivers in Germany. Most airport hotels have shuttle buses, and getting between airports and city centres is usually easy, with most having railway or S-Bahn stations.
When to visit Germany
Germany's climate can be hot in the summer and cold in the winter, but don't let that dictate your visit as you'll always find something worth visiting for at any time of the year. Germans love to celebrate their culture and take time off, so there are festivals in most cities and regions throughout the year. Be sure to check local guides and literature at your destination to discover what's on.
The summer months can naturally be very busy, particularly around tourist areas and the main cities. You should also take note of the main festivals and conferences held in different cities, as these can often leave hotels fully booked months in advance, or prices raised quite high.
If you plan to spend lots of time outside, try to visit in Spring, or October, when the temperatures are warm but not hot, and the weather is generally dry. This will also avoid the crowds.
One of Germany's biggest attractions is Oktoberfest, held in Munich and other locations, in September. This is a fantastic event, but can mean expensive and fully booked hotels.
Visiting Germany close to Christmas can be a magical experience filled with the smell of gingerbread and the taste of traditional mulled wine, or Glühwein. Most towns put on traditional Christmas markets, but the best and most famous are in Trier, Leipzig, Braunschweig, Dresden, Düsseldorf, Nuremberg and Aachen.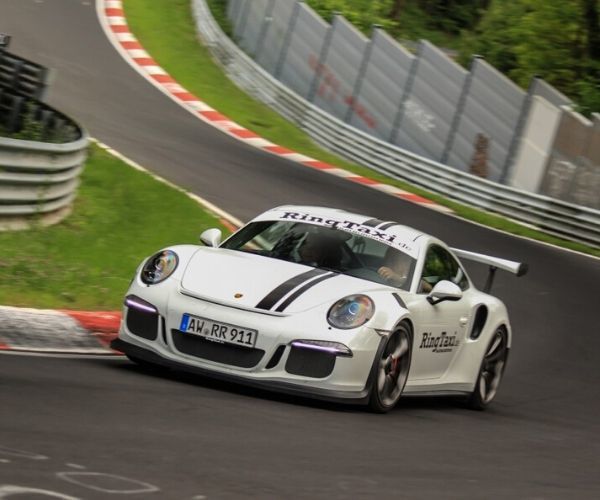 Events in Germany
Here is a comprehensive list of Germany's public holidays and festivals.
January
New Year's Day
Christmas Garden Berlin
CTM Festival, Berlin
February
International Film Festival, Berlin
Fasching festivals, Nationwide
Montgolfiade Hot-Air Balloon Festival, Lake Tegern
March
ITB Berlin Travel Show
April
30th – Walpurgis Festivals, Harz Mountains
Thuringian Bach Weeks, Erfurt
Spring Festival, Nürnberg
Spring Festival, Munich
FestungsLeuchten (Sound & Light Show), Koblenz
May
Carnival of Cultures, Kreuzberg, Berlin
Dresden Music Festival
Hamburg Summer
International May Theatre Festival, Weisbaden
Mozartfest, Würzburg
Weindorf wine festival, Würzburg
June
Bach Fest, Leipzig
Floodlighting of the Castle, Heidelberg
Handel Festival, Halle
Kiel Sea Festival
Luther's Wedding festival, Wittenberg
Mozart Festival, Würzburg
Weindorf wine festival, Würzburg
July
Berlin Fashion Week
Classic Open Air, Berlin
Kölner Lichter (Fireworks & Music), Cologne
Freiburg Wine Festival
Richard Wagner Festival, Bayreuth
Tollwood Summer Festival, Munich
August
Fall Folk Festival, Nürnberg
International Beer Festival, Berlin
Musikfest Berlin
Museumsuferfest (Music, Food, Culture), Frankfurt
Rheingau Wine Festival, Frankfurt
Weindorf wine festival, Rothenburg ob der Tauber
September
Berlin Light Festival
Berlin Marathon Oktoberfest, Munich
Filmfest Hamburg
Rheingau Wine Festival, Frankfurt
Rhine in Flames festival, St. Goar
October
3rd – German Unification Day, Nationwide
31st – Reformation Day celebration, Wittenberg
Berlin Leutchtet (festival of lights)
Frankfurt Book Fair
JazzFest Berlin
November
JazzFest Berlin
Winter Dom, Hamburg
December
Christmas Markets, Nationwide
Tollwood Winter Festival, Munich
Luxury travel tips
Germany loves luxury and throughout the country you'll be presented with some amazing options for enjoying an extra special stay.
One of the best things to do is to plan on seeing a few places, especially if you're new to the country. Doing so will give you the chance to experience some of the finest hotels, dining, shopping and entertainment options. And when it comes to getting around, Germany has some of the best travel options in Europe, from high-speed trains to modern airports.
To make the best of any stay, try to stay in the city centre where the best options are found. Suburbia in Germany can be quite sedate and quiet so you may find yourself isolated. However, many of the country's top hotels, as well as its restaurants and bars, can be found in often fairly compact city centres. It's easy and safe to walk around, and this is usually a great way to experience a new city. But don't worry, transport options are hassle-free, and German taxis – often comfortable Mercedes-Benz models – are everywhere.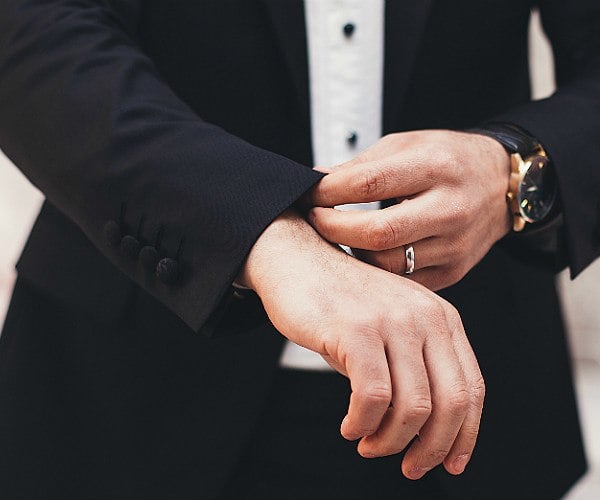 When travelling in Germany you may be surprised to find that cash is often preferred for general purchases in shops, bars and cafes. Restaurants and hotels are fine for larger card purchases. You should also be aware that in Germany shops tend to close early on a Saturday, and very few open on a Sunday. Eating and drinking options are open every day, however.
The best luxury hotels in Germany can be found in its largest cities, like Berlin, Frankfurt, Hamburg and Munich. But there are also some idyllic places to stay in the rural areas like Bavaria (as well as its ski resorts), and around the popular Rhine region where you can also enjoy a sedate and stately river cruise aboard a luxury boat.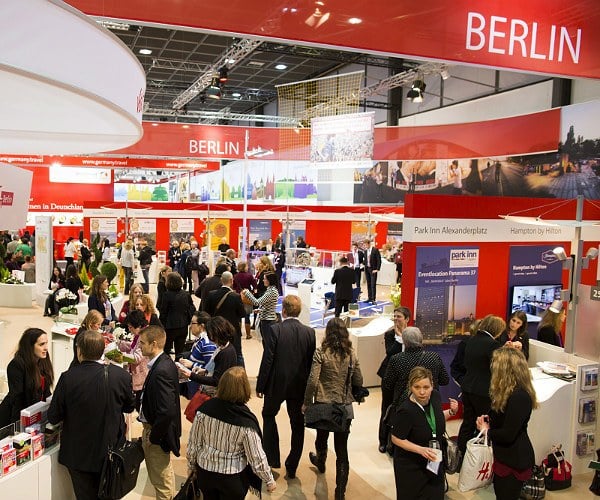 Language and culture
The main language is German, with the majority of the population speaking it. There are some regional accents and variations in certain words, but standard German is understood universally. Owing to Germany's excellent education system, English is also spoken to a proficient level by much of the population – especially in larger towns and cities, as well as tourist areas and transport hubs. While trying a little German will be appreciated, it should be no problem to converse in English. Because Germany is a multi-cultural society, you will see and hear plenty of other nationalities, particularly Turkish, Eastern European and Asian people.
You can expect transport systems to run on time, shop and business workers to be polite and efficient, and welcome you with a 'Guten Tag' or 'Hallo'. In restaurants it is normal to tip when you pay your bill. In bars you will often have your bill added up at the end, rather than each time you order a drink.
Useful phrases
Guten Tag / Hallo! – Hello (Gooten-Tahg / Hallo)
Guten Morgen – Good morning! (Gooten-MOR-gen)
Guten Abend – Good evening! (Gooten-AH-bend)
Willkommen – Welcome! (VILL-kommen)
Wie geht es Ihnen? – How are you? (VEE Gate-ess-eenen)
Wie gehts? – How's it going? (VEE Gates)
Es geht mir gut, danke – I'm fine, thanks (Es Gate Meer Goot, dank-eh)
Und du? – And you? (und doo)
Gut – Good (Goot)
Wie gehts? – How are you? (VEE Gates)
Was ist los? – What's happening? (VASS ist loss)
Was machst du gerade? – What are you doing? (VASS Makst doo ger-ahd)
Danke – Thank you! (Dank-eh)
Bitte – Please (Bitter)
Bitte – You're welcome! (Bitter)
Entschuldigen Sie – Excuse me (to ask for something)! (ent-SHUL-de-GUNG see)
Entschuldigung – Excuse me (to get past)! (ent-SHUL-de-GUNG)
Es tut mir Leid – Sorry! (for a mistake) (Es Toot meer lite)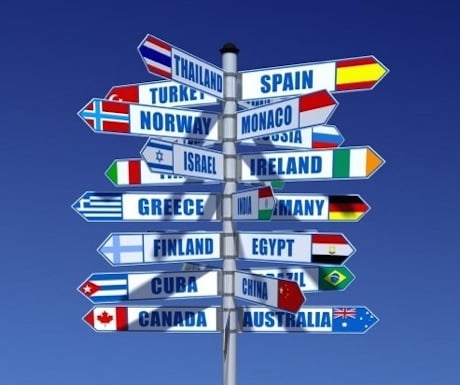 Weather in Germany
Visiting Germany soon? See below for the latest weather forecast for Germany.
GERMANY WEATHER
Useful information
Timezone
UTC +1 Central European Time
UTC +2 Central European Summer Time
Currency
Germany's currency is the Euro which replaced the Deutsche Mark in 2002. See www.xe.com for current exchange rates with the British Pound and the American Dollar.
Power
Germany operates on 230V/50Hz system and has two-pin plug sockets accepting type F or 'schuko' plugs. Appliances with a voltage of 220-240V can be used here with the correct adapter. UK appliances would need a standard two-pin to three-pin adapter.
WiFi
Free Wifi (pronounced vai-fai in German) can be found in many restaurants, cafes, museums, parks and on trains and city buses.
Tipping
Tipping etiquette in Germany is common, and based around service. In most situations if you believe that the service was good in bars and restaurants, you should tip approximately 10%. In restaurants, a service charge may often be included on the bill, so check before giving any to the waiter. Staff such as concierges, housekeeping and bellhops in high-end hotels are accustomed to receiving tips of approximately €10-15, or 2-3€ per bag.
Telecommunications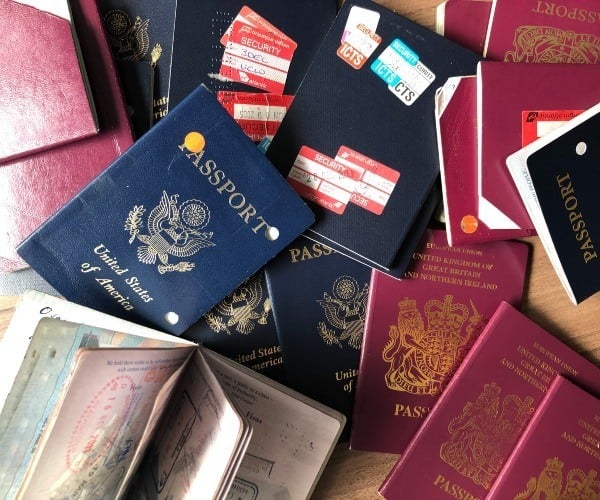 Want to contribute to our travel guides? Please contact us for details…