Home > Travel Guides > UAE Travel Guide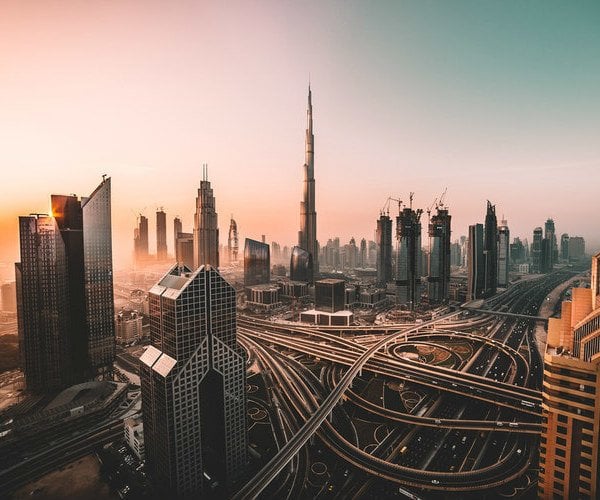 LUXURY TRAVEL
UAE Travel Guide
One of the world's most exciting destinations is the United Arab Emirates, or UAE, which encompasses seven individual Emirates each with their own unique landscapes, attractions and places to visit. From the exciting metropolis of Dubai, to the capital at Abu Dhabi and the culture of Fujairah there is so much to see in this country which is welcoming and open.
Introduction to the UAE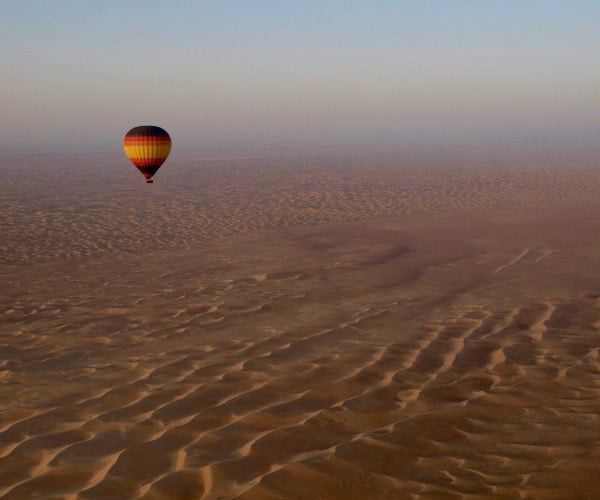 A collection of seven countries within one large country, the United Arab Emirates have become one of the go-to destinations for millions of visitors over the past couple of decades. Its popularity has only grown as cities like Dubai and Abu Dhabi developed, adding huge glass skyscrapers, impressive hotels, shopping malls, beach resorts and all kinds of attractions for couples, families and individuals. Add the year-round sunshine, amazing scenery and welcoming people and it's easy to see why visitors keep coming back year after year. But each individual Emirate has a unique offering to explore.
Abu Dhabi
The capital of the United Arab Emirates is Abu Dhabi. It is the largest of all the Emirates, and has the second largest population. While it is a very historic part of the Middle East, it only came into its current prominence following the discovery of oil in 1958.
The city of Abu Dhabi is at the northern end of the Emirate, on the coast, and has grown in a modern metropolis of tall glass skyscrapers, resorts, culture, business and sport. Second only to Dubai in prominence, it hosts the Abu Dhabi Grand Prix, has a modern airport and many attractions.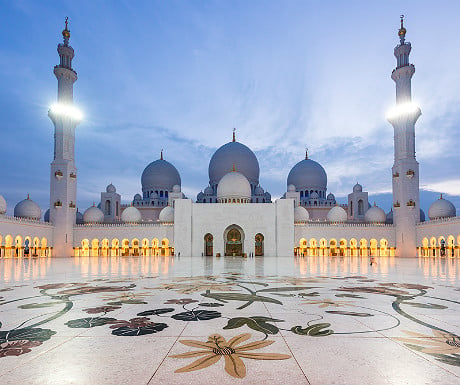 Dubai
The largest and most popular of the Emirates, Dubai has a population of just over 4 million people of which nearly 80% is expatriate. Thanks to its growing prominence as a centre of business, culture, education, tourism and construction, plus its favourable taxes, many foreigners choose to live and work in Dubai.
Featuring the world's tallest building, one of the world's busiest airports, some of the world's finest hotels and restaurants, one of the world's largest shopping malls and many other attractions, Dubai is one of the great travel destinations. Its infrastructure has improved greatly, meaning it is easier than ever to get around and enjoy your stay.
Fujairah
The easternmost of the Emirates, Fujairah is located on the Gulf of Oman. It is one of the least touristed with fewer attractions. But visitors will love what it does have to offer, including wild landscapes and a growing number of luxury resorts. Seen as an up-and-coming Emirate, Fujairah is experiencing a growth in business and infrastructure to attract more visitors.
Sharjah
Seen as largely an extension of Dubai, its closest neighbour, Sharjah is a historic part of the UAE. Traditionally a fishing port, and a stop on the UK's Empire air routes, it has grown into a modern city which plays on its heritage. Tourism is growing and a number of recent projects like the Al Qasba canal and ferris wheel and the redeveloped Al Majaz Waterfront are attracting more visitors. There are many great hotels and resorts in Sharjah, and a number of cultural and family tourist attractions, including 16 museums.
Umm Al Quwain
Located north of Sharjah on the Persian Gulf coast, Umm Al Quwain is the smallest of the United Arab Emirates with a population of less than 78,000. A fort built in 1768 and a history as a trading post has given Umm Al Quwain its heritage, and today the petroleum industry is an important part of its economy. The fort and other historic monuments are among its main tourist attractions, as well as the Dreamland Aqua Park and offshore islands with their dense forests.
Ras Al Khaimah
One of the oldest parts of the UAE in terms of human inhabitation, Ras Al Khaimah is also home to its highest peak, Jabal Jais. This is its main tourist attraction, but also worth visiting are the National Museum of Ras Al Khaimah situated in an old palace, plus its historic forts and impressive sand dunes. Known universally as RAK, the main area of population is RAK City which has a historic old town to explore, as well as resorts and hotels.
Ajman
The smallest Emirate by area, Ajman is north east of Sharjah with a port on the Persian Gulf. It has little in the way of attractions for visitors, but various old forts have been restored with some open as museums. The Ajman China Mall is a popular shopping venue for Chinese-made produce like electronic goods and clothing.
History of the UAE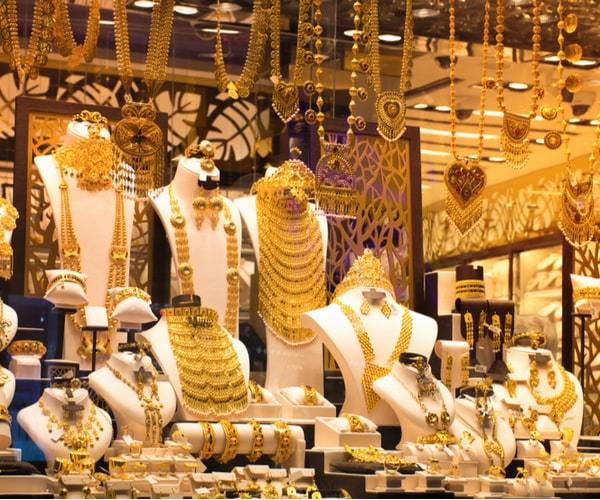 The history of the United Arab Emirates stretches back to the earliest days of human life. What today is a modern country on the edge of the Arabian peninsula has always been a meeting point and trading place between settlements in Africa, Europe and Asia.
The oldest known sites of human inhabitation are at Mleiha in Sharjah where finds dating back to 124,000 BC were discovered.
The development of this region as a trading point led to Julfar in Ras Al Khaimah becoming the main centre of the region, with its prime position on the Persian Gulf. Use of irrigation led to the taming of this wild desert land and human occupation grew, with some of the country's historic forts constructed.
The arrival of Islam to the region around 1400 years ago began an important period in the history of the region which is still dominant today.
The UAE became the focus of various European powers during the 18th and 19th centuries as the Portuguese, Dutch and British sought to expand and establish better links to their empires. Gaining a reputation as the Pirate Coast, this small region was later renamed the Trucial States and signed a treaty with the British in 1820, becoming British Protectorate.
While at this time the UAE thrived on its fishing and pearling industries, it was the discovery of oil in the 1950s which would change the region forever. By the 1960s commercial quantities were being drilled both on and off shore, leading to massive construction programs in Abu Dhabi to build housing, schools, hospitals and infrastructure like roads.
The same would follow in the small village of Dubai from 1969, marking the point at which its growth into today's diverse global city began. Thanks to revenues from oil, the UAE has modernized and built itself into an attractive destination, diversifying into other industries like tourism which reduce its dependence on natural resources for the future.
The British decided to end their protection of the region (along with Bahrain and Qatar) in the 1970s. On 2 December 1971 the United Arab Emirates was formed (Ras Al Khaimah joined 1972).
Where to stay in the UAE
While the United Arab Emirates is not a huge country and is well connected by road, you should pick somewhere to stay based on the places you'll be visiting.
Dubai is the largest and most popular of the Emirates with the most to see and do. It has the largest airport and most famous sights like the Burj Khalifa skyscraper, the Dubai Mall, its traditional souks, beach and watersports and family activities.
Abu Dhabi has the second largest of the Emirati cities. It is a popular place to mix culture with relaxation, with great hotels and resorts, beaches, shopping, museums and sporting events like the Abu Dhabi Grand Prix to enjoy.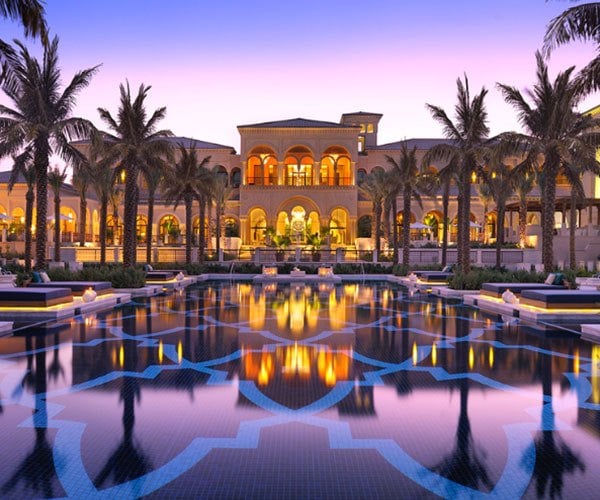 For a quieter visit, the Emirate of Ras Al Khaimah has plenty of the creature comforts like shopping, great hotels and restaurants, and amazing beaches, yet is much quieter than its neighbours, with more of an unspoiled, traditional feel.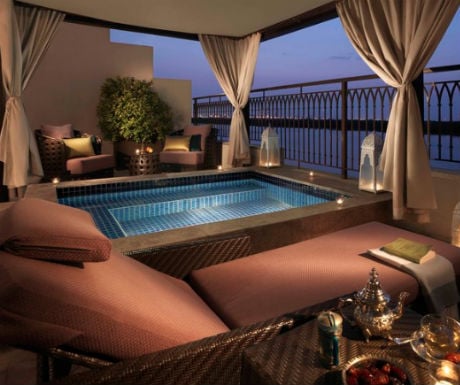 Accommodation in the UAE
The United Arab Emirates is known for its luxury and opulence when it comes to accommodation. Some of the world's best and most unique hotels are located here, particularly in Abu Dhabi, Dubai, and the beach resorts up and down the coast.
One of the most famous hotels in the world is the Burj Al Arab which rises majestically like the sail of a ship off the coast of Dubai. Seen as one of the world's most luxurious hotels, it features 202 suites, a 590ft tall atrium and six restaurants.
The Palm – a manmade offshore region of Dubai – is home to some of its best hotels. Among these is Atlantis the Palm. With its turreted Arabian architecture and central arch, its rooms are opulent with some even having underwater windows to watch sea life swim by! For families, it has its own Aquaventure Waterpark and an aquarium.
Two of the world's tallest hotels are also located in Dubai – the JW Marriott Marquis Dubai, and the Rose Rayahan.
A hotel in Dubai which celebrates history and blends it with modern luxury is the Taj, located in the business district. Rooms have views of the Burj Khalifa, pillow menus and include over 3,000 Indian sculptures. Enjoy an evening cocktail in its Treehouse bar.
The Emirates Palace is a luxury 5-star hotel in Abu Dhabi. It combines immaculate beaches and a marina with incredible service, rooms with private balconies or gardens and views of the city and ocean.
Another Abu Dhabi luxury option is the Park Hyatt Hotel & Villas. It's elegant rooms feature balconies and the private beach is only a short walk away. The resident marine biologist helps to look after the dune environment and offers activities for the kids.
Far away from the large cities of the UAE is the Qasr Al Sarab out in Abu Dhabi's Liwa Desert. An oasis in every sense of the word, it includes villas with private pools, desert views and contemporary luxury.
Ras Al Khaimah boasts two Banyan Tree resorts. One, at the beach, resembles a Bedouin fishing village, with spa, pools, water sports and romantic rooms. Meanwhile, the Al Wadi resort is a desert oasis with private villas and pools – a true retreat perfect for a honeymoon.
The Oberoi Beach Resort Al Zorah offers 5-star luxury in the smaller Emirate of Ajman. It has its own private beach, plus pools, spas, two restaurants and the chance to watch the migratory birds at the neighbouring mangrove forest.
Places to visit in the UAE
The most popular place to visit in the UAE is Dubai. What was once a quiet pearl fishing village is now a modern city with tall skyscrapers and lots to see and do. It is made up of various districts, from the traditional Bastakia quarter and old town where its souks are located, to the business area, and the beaches at Jumeirah. In Dubai you can visit the Burj Khalifa – world's tallest building – enjoy shopping, skydiving, water sports, and a relaxing stay at any of its amazing hotels.
Stepping away from the urban metropolis, there are lots of wild areas to explore in the UAE. The Hajar Mountains are a nature-lover's paradise where bird and wildlife watching, along with hiking and off-roading are popular.
The mountains of Ras Al Khaimah are also popular, like Jebel Jais with its zipline and incredible views. Or simply enjoy the quieter beaches of this northern Emirate which hasn't yet reached the same levels of popularity of Dubai.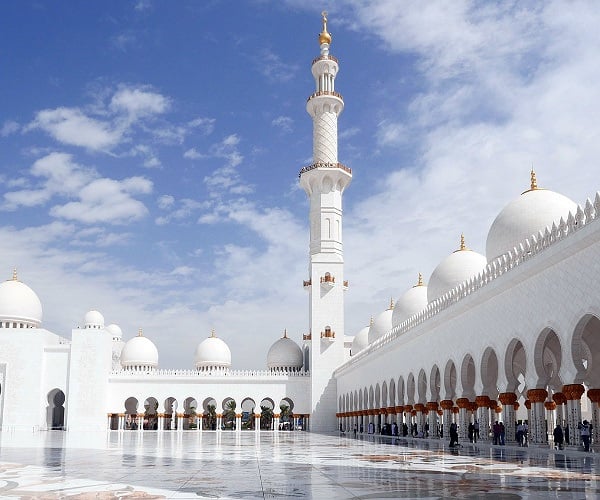 Abu Dhabi, the capital city, is a modern city with interesting attractions, architecture, shopping, beaches and luxury hotels. Popular day trips from Abu Dhabi take in the deserts with panoramas of sand dunes, traditional villages, and the peak of Jebel Hafeet.
The less visited Emirates like Sharjah, Fujairah and Umm Al Quwain should not be overlooked – especially for discovering the history and heritage of the region. Relics from the past like old forts have been restored, and museums tell the story of the country in each of these regions. Each also has its own resorts, beaches and other attractions for a perfect getaway.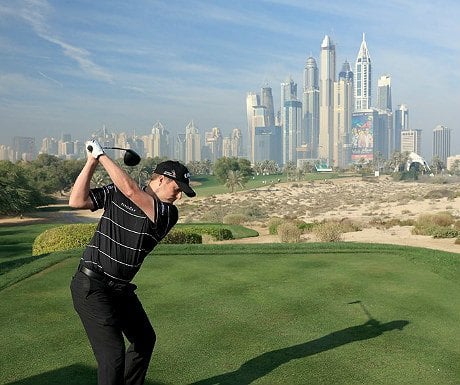 Things to do in the UAE
Each of the seven Emirates which make up the UAE has its own sights and attractions on offer, but there are some highlights which any first time visitor to the country should have on their list.
Top of any list – for those who aren't scared of heights – the Burj Khalifa. The world's tallest building, it rises from the desert in Dubai to an impressive 200 storeys, or 2,716ft high. The elegant skyscraper has 103,000 square meters of glass, and inside is a whole community, consisting offices, hotel, apartments and restaurants. At both levels 124 and 148 there are observation decks to enjoy the magnificent views across Dubai and even as far as the coast of Iran on a clear day! Around the base of the Burj Khalifa is an 11 ha park with pools and fountains, shooting water up to 500 feet choreographed to music.
In Abu Dhabi, among the top attractions is the Sheikh Zayed Grand Mosque, which is one of the largest in the world. It can hold up to 40,000 worshippers, has the world's largest carpet (weighing 35 tons) and is an important centre of Islamic culture, history and learning. It is free to enter and open daily from 9am to 10pm, with guided tours available. Women should dress modestly.
Also worth a visit is the Louvre Abu Dhabi – the Paris museum's offshoot in the Middle East. It is the largest in the Arabian peninsula and showcases artworks and historical objects from around the world.
Jebel Jais is the highest peak in the UAE. Situated in Ras Al Khaimah, it boasts breathtaking views from its almost 2,000m summit. There's a scenic 30km drive to the summit, with places to stop and take in the scenery. Many visitors also enjoy hiking, cycling and the world's longest zipline while there.
The Al Montazah Parks is a great family amusement park in Sharjah. Set over 126,000 square metres it includes traditional fairground rides, as well as an outdoor water park.
One of the star attractions in the region is the Dubai Mall which is perfect for visiting even on a short trip. It is the world's largest shopping mall by area, with over 1,200 shops – many of them luxury boutiques perfect for picking up something special. While there, you can also enjoy the Dubai Aquarium and Underwater Zoo, the VR Park amusement park, KidZania kids zone, a Rainforest Café and cinemas.
If all of this modernity is too much, you should also take a shopping trip to the traditional souks in the Deira district of Dubai. Here everything from spices to traditional items which make a great souvenir can be picked up at a great price.
Taking a desert safari is a must for experiencing the sandy landscapes so close to the built up metropolis areas. Various organizations offer these tours, in jeeps and on camels for example.
Enjoying the sunshine and sea is also an essential part of a relaxing stay in the UAE. There are beaches all along the cost, and most large hotels offer pools and sunbathing areas. One of the best beaches is at Ajman. There are many hotels connected to this beach, which is quieter, and very clean.
The Emirates have plenty of golf courses to enjoy. One of the best is the Arabian Ranches Golf Club which tackles the rugged terrain and has immaculate grassy fairways.
Finally, if you're in Dubai between November and May, be sure to visit the Dubai Miracle Garden in Dubailand, which comes alive, showcasing 72,000 square meters of wonderful colours and scents.
Food in the UAE
The UAE has a rich and delicious cuisine influenced by its Arabian heritage. Its coastal location means that seafood is high on the agenda and very popular. Meat and rice are also common, with lamb and beef the most popular. Dates are also very common in the UAE and offered traditionally with meals, or as a tasty snack.
It's rare to find pork served anywhere in the UAE, with substitutes usually provided (for example in hotel breakfast offerings). Alcohol is also only available in licensed hotels, bars, nightclubs and golf clubs.
Whatever your food preference, there are many great restaurants throughout the UAE (and in particular in more touristed areas like Dubai and Abu Dhabi) serving all styles, from upmarket dining to casual cuisine.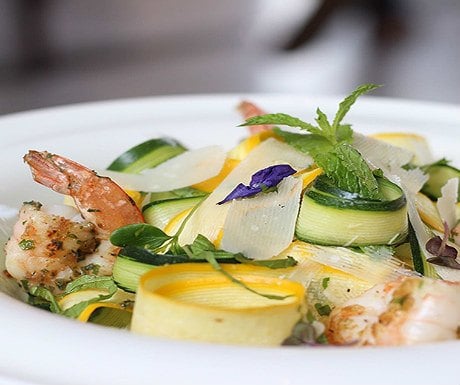 One of the best hotels in Abu Dhabi is Meylas, serving Middle Eastern foods and Emirati favourites which are accessible and great looking. Another is BBQ Al Qasr which, as the name suggests, grills its food to perfection in a romantic al fresco setting next to the water. Its seafood is superb.
A great seafood option in Dubai is Nathan Outlaw, located at Al Mahara. This chef has a Michelin star and brings his incredible food to this aquarium location, with outdoor dining. Meanwhile Zheng He's blends Western and Chinese dishes in a waterside location with great views of the Burj Al Arab.
The other Emirates also have their food highlights. The Sharjah Dhow Boat is an interesting and unique venue on a traditional boat docked near the Sharjah Corniche. It has private tables or outside dining and serves traditional Middle Eastern dishes.
In Ras Al Khaimah there are two excellent restaurants at the Waldorf Astoria; the Lexington Grill serves some of the tastiest steaks in the UAE, while Umi offers an authentic Japanese dining experience with amazing views of the Arabian Gulf.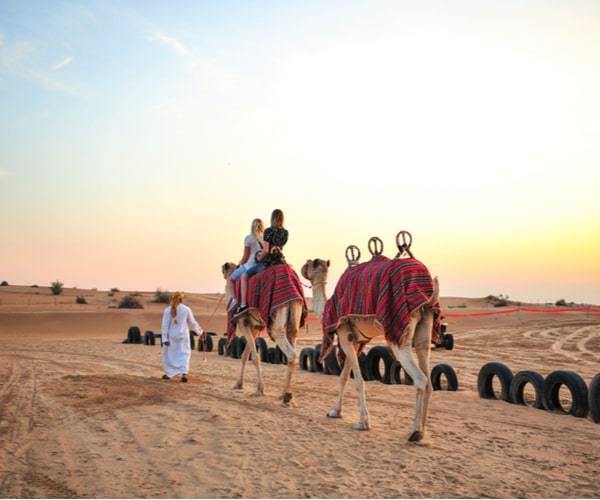 Getting around the UAE
Dubai International is one of the world's busiest airports and has connections from across the globe, thanks largely to the massive reach of its home-grown Emirates airline. The airport is a modern hub with three terminals. It is well connected by road and rail, including the Dubai Metro and RTA buses.
A new airport is slowly growing at Al Maktoum 23 miles from the city which will eventually take over as the main hub. Some airline flights operate there currently.
Abu Dhabi also has a major hub airport, which is home to Etihad Airways. It is connected to the city via the road network and will eventually be linked to the Abu Dhabi Metro. Other airports exist at Sharjah, Fujairah and Ras Al Khaimah.
Getting around all of the major cities and tourist areas in the UAE is easy. Bus networks are fairly comprehensive, and both Dubai and Abu Dhabi have metro rail systems with stops at all major commercial and tourist centres. The Dubai Metro is automated and runs both under and over ground. You need to buy a ticket before travelling, or use a Nol card with credit.
Often the quickest way to travel where you need to be is via taxi. Both local companies and Uber are common, and you can use these for longer distance travel, such as between Dubai and Abu Dhabi.
When to visit the UAE
The United Arab Emirates' location means that in the summer months it can become incredibly hot and humid, and often uncomfortable to be outside at all. It is therefore best to plan a trip in the cooler months, between September and May. Even December and January are very pleasant, with warm sunshine but not too much humidity. As a result these winter months are the peak tourist season for the UAE and can see higher hotel occupancy and rates. The best time for a beach holiday is in the Spring and Autumn/Fall seasons.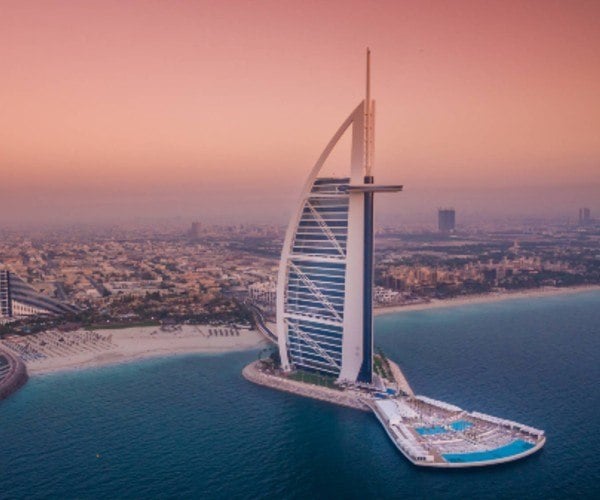 Events in the UAE
Spain has the highest number of public holidays in Europe. Here is a comprehensive list of public holidays and festivals.
January
Dubai Marathon
Dubai Desert Classic
Abu Dhabi Science Festival
Abu Dhabi Shopping Festival
February
Dubai Duty Free Tennis Championships
Dubai Jazz Festival
Abu Dhabi Festival in the Park
Abu Dhabi Shopping Festival
March
Dubai International Boat Show
Dubai World Cup (horse racing)
Mother of the Nation Show, Abu Dhabi
Taste of Dubai, Dubai Media City
Dubai Desert Classic, Emirates Golf Club
Abu Dhabi Festival in the Park
Middle East Fashion Week, Dubai
April
Ramadan
Custom Show Emirates
May
Abu Dhabi International Jazz Festival
Eid Begins
June
Dubai Summer Surprises (shopping festival)
The Hotel Show, Dubai
The Leisure Show, Dubai
July
Eid Ends
Dubai Summer Surprises (shopping festival)
August
Islamic New Year
Dubai Summer Surprises (shopping festival)
September
Abu Dhabi International Hunting & Equestrian Exhibition
October
Abu Dhabi International Boat Show
GITEX Computer Show, Dubai
November
Abu Dhabi Grand Prix
Abu Dhabi Art Festival
Dubai Rugby 7s
Dubai World Championships (Golf)
Dubai Air Show
December
1st – UAE National Day celebrations (nationwide)
Dubai Shopping Festival
Dubai International Film Festival
Dubai Motor Show
Abu Dhabi Shopping Festival
Luxury travel tips
The UAE is the ultimate luxury travel destination. As the tourism industry in the country has grown, built on revenues from oil, business and the excellent climate of the region, the result has been the development of luxury resorts, hotels and experiences which continue to attract visitors for their excellence in style and amenities.
Everything has been considered when it comes to the comfort and enjoyment of guests visiting the UAE. Fine dining, bars and shopping opportunities are well established with everything your heart could desire on offer. All of the Emirates have luxury hotels and resorts, and service levels are as you would expect in such impressive surroundings.
The best way to get around is by hiring a luxury car from one of the prestige rental companies found particularly in Dubai and Abu Dhabi. Alternatively, hire the services of a chauffeur to get you where you need to go. Your hotel will be able to arrange either of these options.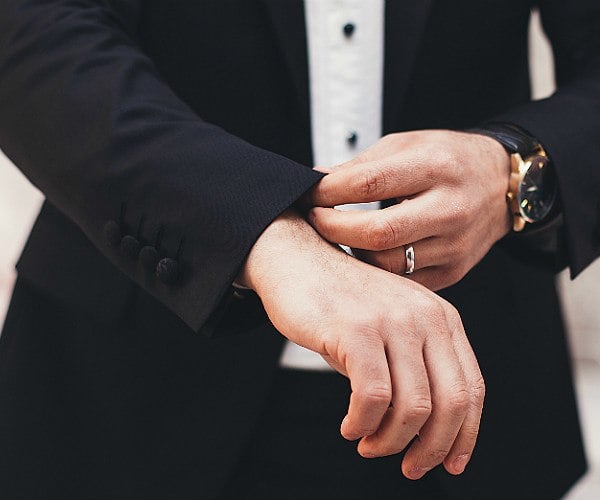 Visiting the desert is a big draw for many people. Luxury tours offering the chance to tackle the dunes in 4X4 vehicles, enjoy a camel ride or sleep under the starts in traditional Bedouin camps will ensure your enjoyment and comfort on these adventures.
You can also enjoy magical experiences like a skydive or balloon flight over the desert or Dubai, or visit one of the fine golf courses throughout the region.
For the best shopping, head to the Dubai Mall and the Mall of the Emirates which are both home to the best luxury brands and designer stores. You'll always see the latest fashions on offer.
If buying gold or jewellery is on your agenda, the sparkling Souq in Dubai's old town is the place to visit. It has over 300 vendors selling every kind of jewellery you can imagine.
Many top hotels in the UAE offer a spa experience to add that bit of rest and relaxation to your visit. Dubai's offshore Palm has a number of quality spas which offer an oasis of calm away from the tourists outside. Try ShuQi Spa, Guerlain Spa or aptly named The Spa for the best experiences. For a full desert experience, the spa at the Qasr Al Sarab Desert Resort in southern Abu Dhabi is hard to beat.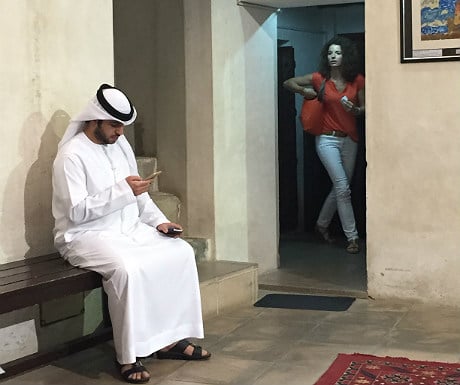 Language and culture
The United Arab Emirates today is a global meeting point of many nationalities and cultures, but at its heart it is a traditional and historic place which draws on hundreds of years of civilization.
The main language spoken in the UAE is Arabic. However, you can expect English to be understood almost everywhere, especially in the main cities, hotels, attractions and tourist areas.
The country is deeply religious, built on Islamic culture. You should be respectful of this and act in ways that will not be offensive to the laws or customs of this religion. However, the country and its people are naturally welcoming and friendly, and you should not feel like this is a restrictive place to visit for westerners. While respect and modesty should be shown when out in public, you should feel free to dress as you would at home in most places.
Alcohol, contrary to popular believe, is available to visitors in the UAE, but only from licensed venues such as bars, hotels, restaurants and clubs. The local population does not drink alcohol, and don't assume your restaurant will serve it.
The history of this part of the world, where desert and sea meet, and nomadic peoples came and went, is a big part of the culture of the UAE today. But what it has become – a place of skyscrapers, tourism, education and business shows the ambition and desire of this people to better their nation.
Useful phrases
Náam or áiwa – Yes
La – No
Márhaba, ahlan – Hello/Welcome
Máa Saláma – Goodbye
Shúkran – Thank you
Sabáh al-kháyr – Good morning
Misá al-kháyr – Good evening
Min fádlak (to a man)/Min fádlik (to a woman) – Please
Inshá allá – God willing
Bíhki inglízi – I speak English
Ma bíhki árabi – I do not speak Arabic
Ma báfham – I do not understand
Adáysh?/Bikaim? – How much does it cost?
Souk – Market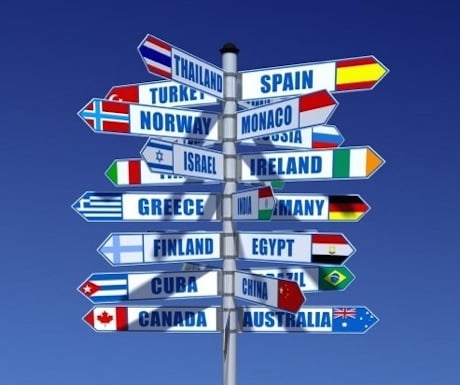 Weather in the UAE
Visiting the United Arab Emirates soon? See below for the latest weather forecast for the UAE.
UNITED ARAB EMIRATES WEATHER
Useful information
Timezone
UTC +4 Gulf Standard Time
Currency
The currency used throughout the UAE is the United Arab Emirates dirham (AED). See www.xe.com for current exchange rates with the British Pound, Euro and the American Dollar.
Power
All parts of the UAE use the standard 230V/50Hz power system and has three-pin plug sockets accepting type G plugs, like the UK. Appliances with a different voltage can be used here with the correct adapter. European and US appliances would need a two-pin to three-pin adapter.
WiFi
WiFi is available all over the UAE thanks to an initiative to provide free access to the public. Look for the '@WiFi UAE' network. Free WiFi is most commonly available in public areas, like visitor attractions, shopping centres, airports, restaurants, hotels and public transport (including water buses). Some of the more rural areas may lack coverage.
Tipping
Tipping in the UAE is not expected or required. However, if you want to show your gratitude for good service, it is accepted. For sit-down meals at restaurants and more substantial cafes aim to give around 10-15% depending on the service. Often a service charge will have already been added. It is common to tip taxi drivers (round up to the nearest note), valets and bellboys.
Telecommunications
The two main network providers in the UAE are Du and Etisalat, with coverage throughout the different Emirates (although some gaps can be expected in desert areas). Etisalat is the largest provider, but Du has better options for tourists who may want to buy a SIM card to use in your phone there. You can buy these from kiosks in the airport or in shopping centres, and will need to show your passport. Du's seven-day tourist SIM costs AED 55 and gives you a basic amount of data and minutes, which can be topped up.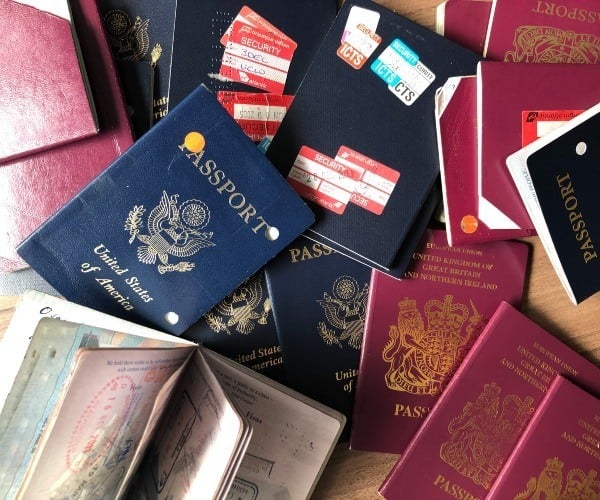 Want to contribute to our travel guides? Please contact us for details…