Home > Travel Guides > USA Travel Guide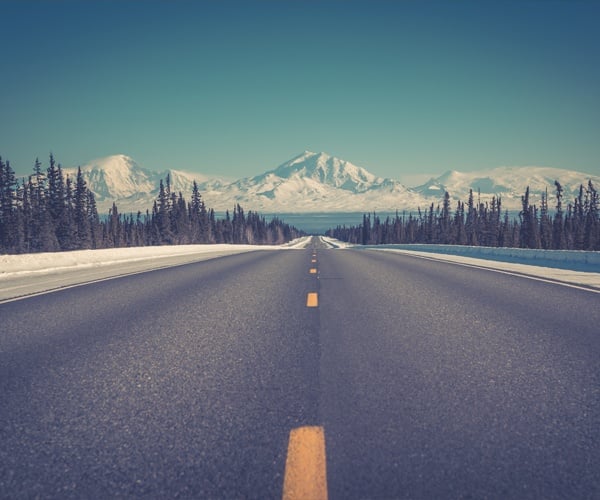 LUXURY TRAVEL
USA Travel Guide
The United States, or USA, is one of the most varied and diverse countries on earth. Stretching thousands of miles from the Atlantic to the Pacific, it comprises 50 states, including the island chain of Hawaii and remote, majestic Alaska. The landscape of America is rich and dramatic, with deserts, temperate regions, winter landscapes, giant mountain ranges, forests and rivers.
Introduction to the USA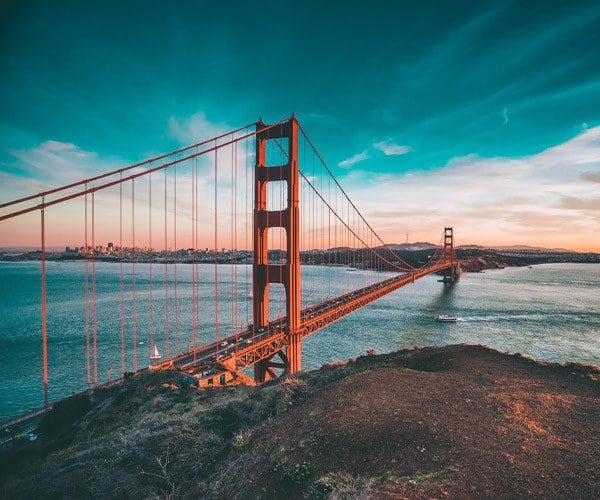 It would be hard to find anyone who didn't know something about America. It is seen every day on thew news, TV and film and is so ingrained in world culture that many could probably reel off an itinerary of must-see sights if they were to visit.
The Statue of Liberty, the Grand Canyon, Las Vegas, the Hollywood Sign, Walt Disney World, the Golden Gate Bridge, the White House.
This country is all of this, but is also so much more and full of surprises at every corner. The great cities like New York, Los Angeles, Chicago, Miami, Dallas and Seattle are all hubs of quality hotels, nightlife, shopping, museums and galleries.
The landscapes are vast and diverse, from the majestic Rockies and snow-capped interior of Alaska, to the Wild West deserts of the South West; the marshy everglades and tropical islands of Florida and the Keys to rolling forested hills of the Appalachians and New England. Then there's the anomaly – Hawaii, a tropical paradise thousands of miles from the mainland out in the Pacific Ocean.
The American people love their country. Outgoing and minded to good service, they love to make sure visitors enjoy their stay, appreciate their history, enjoy their entertainment and take part in the story of their country.
North Eastern USA
The oldest part of modern America. The North East is where you'll find Boston and New England, with quiet villages, seaside towns, leafy hills and lakes. It's also where you'll find great cities like New York, Philadelphia, Pittsburgh and the nation's capital at Washington DC. This surprisingly low-rise city is the centre of political life, but also home to some of its finest museums and monuments.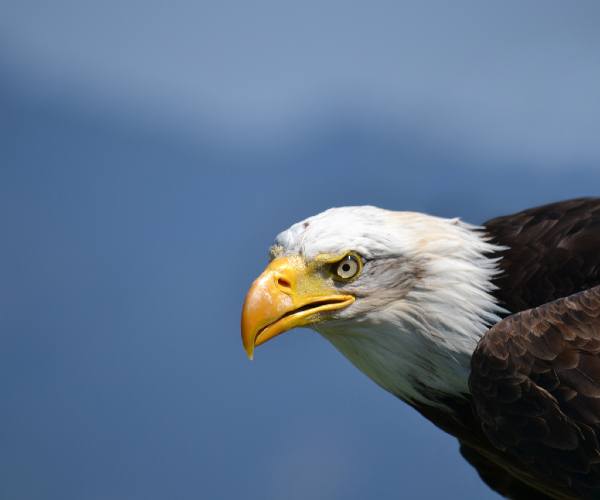 Southern USA
One of the America's playgrounds, the south eastern region includes the state of Florida. Here you'll find major theme parks and attractions like Walt Disney World, Sea World, Universal Studios and the space-related Cape Canaveral. Yet adults can have fun too – head south for a sunny, relaxing time in Miami or the Florida Keys.
Moving up the coast, along the Gulf of Mexico, leads to New Orleans – one of America's most culturally interesting cities and a hub of fine cuisine and southern style.
The great state of Texas I one of the largest. Its big cities like Dallas and Houston and centres of commerce and industry, but the whole region is inspired by its Mexican heritage, from its food to its place names and relics of the past like The Alamo in San Antonio.
Central USA
The Midwest is largely flat, but at its western extreme reaches the great Rocky Mountains in Colorado and Wyoming, where popular ski resorts and scenic road trips are essential.
To the north is Chicago, known as the Windy City, while further east are cities like Nashville and Memphis where America's music industry owes so much. Fans of rock 'n' roll and country music still flock to these places to experience the grand old music halls and to hear today's up and coming stars perform.
Western USA
The west coast of the USA is where you'll find California, one of its most populous and attractive states. It is home to the spectacular city of San Francisco, Mexican-themed San Diego, and the sprawling metropolis of Los Angeles. Made up of many smaller cities, LA is famous for its Hollywood film industry, celebrity residences in Beverly Hills and Malibu, Walt Disney Land and Universal Studios and sunny seaside Santa Monica.
But head inland to discover the wonders of Yosemite National Park, or head over the border into Nevada where Las Vegas and the Grand Canyon are located. Further north is the great wilderness area of the Pacific Northwest and the high-tech city of Seattle.
Hawaii and Alaska
As different as chalk and cheese, Alaska and Hawaii are the newest states and offer something completely different. Wild, frozen and remote, Alaska is a haven for wildlife, fishing and outdoor pursuits. Hawaii is a tropical resort, with spectacular beaches, volcanoes and resorts.
History of the USA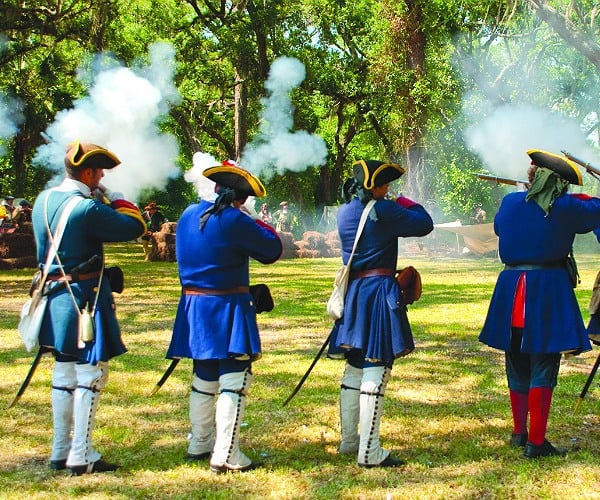 Much of what we know about the history of the United States begins with the arrival of Europeans in the 1600s, followed by colonization, and the independence of the nation that followed the events of the Boston Tea Party in 1773.
Yet this is an ancient land, settled by Native Americans since at least 15,000 BC. All over the land these tribes existed peacefully until conflict with ever increasing numbers of immigrants led to their gradual loss of land and status as the new country expanded.
America gained its independence from Britain in 1776 following the Revolutionary War. It is a federal republic consisting individual states which combine to create one union.
In its early days the country existed primarily along the Eastern Seaboard, but gradually advanced westward as land was explored and settlers moved into this land of unlimited opportunity. The west coast as well as many southern states like Texas, Arizona and New Mexico had long been settled by Mexico, but eventually these lands were ceded to the United States, just in time for the great discoveries of gold and the rush by many to move west and make their fortune. Great cities like San Francisco grew on the back of this.
Disputes over slavery and economic differences led to the American Civil War of 1861-65, between the North and South. Eventually the North, or Unionists, won.
Two new states were added to the eventual 48 'lower' states, with Alaska and Hawaii both joining in 1959. This period following the Second World War saw America grow culturally, becoming a major commercial centre, witnessing rock 'n' roll, the space race, iconic foods, cars and aeroplanes.
America has grown to be one of the largest superpowers, a leading military power and one of the world's most visited countries thanks to its natural landscapes, tourist attractions, great cities, food and entertainment.
Where to stay in the USA
With so many attractions and places to visits, separated by thousands of miles of the United States, where you stay should be dictated by the part of the country you're visiting and the type of trip you want to take.
America's best city breaks can be had in New York, Boston, Washington DC, New Orleans, Chicago or San Francisco. In each, it's best to stay at the heart of the action, usually in the downtown areas close to the attractions, shopping and nightlife.
For families, head to southern California, or Florida where there are many theme parks and attractions around the Orlando area. Surrounding these are many family-friendly resorts and hotels, each with amenities like pools, restaurants, spas, gyms and tourist services.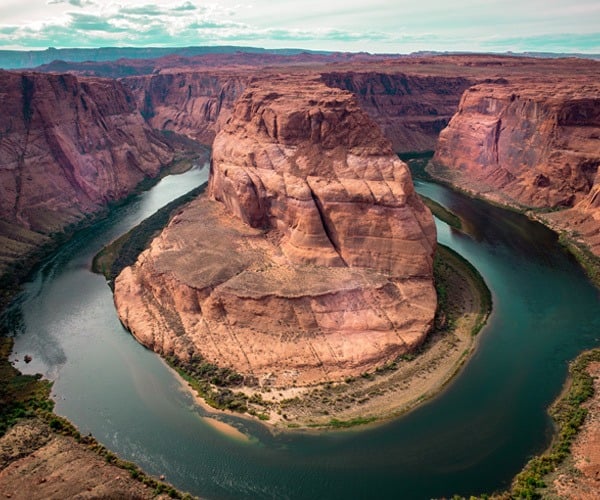 For winter sports and skiing, head to Colorado, Wyoming or New England. Places like Aspen, Vail, Jackson Hole and Lake Placid are all geared up for the visitors with hotels and amenities close to the ski runs.
Or perhaps your visit will include a road trip through the vast landscapes of New England, Arizona's Grand Canyon, Yellowstone National Park, South Dakota's Badlands, California's coast roads or the Pacific Northwest. All along the way are convenient motels which are better than you'd expect, or you can plan to stay at a spa or resort along the way.
Las Vegas is one of America's top attractions. It is geared around evening entertainment and you should stay on the famous Strip, where giant themed resort hotels and casinos are all interlinked to protect visitors from the heat outside. Their amenities are top class.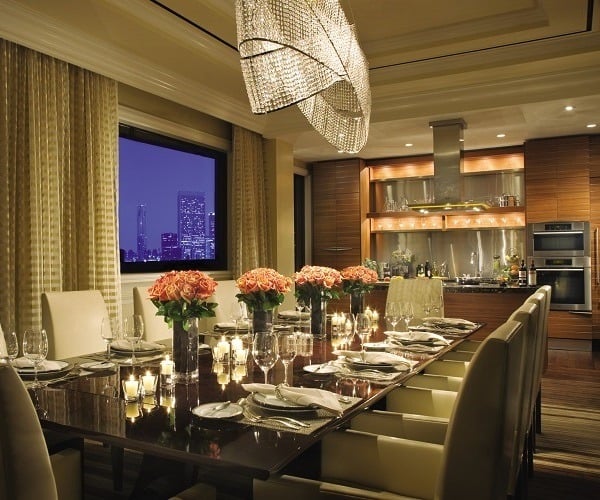 Accommodation in the USA
There is no shortage of accommodation options in America wherever you go, ranging in style and price range from outdated downtown hotels and rural roadside motels, to the highest quality luxury hotels and resorts.
It's common to find a range of budget and traveller hotels around transport infrastructure, like airports and interstate exits on the edges of towns.
Most large cities have a decent selection of upmarket hotels in their downtown and business districts, and wherever there are tourist attractions there are usually a range of motels, hotels and resorts to choose from.
Of the larger cities, New York, Miami, Los Angeles, San Francisco and Chicago all have hundreds of hotels of all styles.
For resort and spa accommodation, head to the more rural attractions like New England, the Florida Keys, the ski resorts of Colorado and Wyoming, parts of Arizona and California, Hawaii and Alaska. Many of these areas also have exclusive, sometimes luxury B&Bs in fine old houses to try.
In recent years there has been a boom in self-catering accommodation inspired by websites like Airbnb.com which has unleashed everything from room shares to exclusive city apartments and country retreats, and it's worth looking for what might be on offer on these platforms while booking your accommodation.
Places to visit in the USA
The most popular places to visit in the USA are:
Florida – for sunshine, resorts, theme parks and family entertainment.
New York City – with its skyscrapers, museums, monuments, famous hotels, eateries and shopping.
Los Angeles – Famous for its weather, celebrity residents, movie production and heritage, and its theme parks.
San Francisco – a beautiful setting on a natural inlet off the Pacific Ocean. San Francisco has great food, entertainment, visitor attractions and scenery.
Las Vegas – America's top entertainment location, with giant, themed hotels, casinos, live shows, nightlife and endless sunshine.
The Grand Canyon – an immense open space in northern Arizona visited by millions of people every year and never failing to leave them open-mouthed at its spectacular size and beauty.
The Rocky Mountains – a majestic range running through Wyoming and Colorado which is particularly popular during the winter when ski resorts are open.
Hawaii – the island state out in the Pacific Ocean which is very popular among Americans as a vacation spot, enjoying sunshine, scenery and relaxation.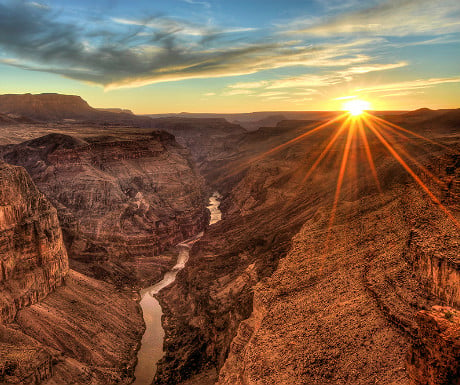 Yet there is so much more. America has over 400 national parks spread across the entire nation, and none so famous as Yellowstone National Park in Wyoming or Yosemite National Park in California.
New England is the closest part of the country to Europe, where settlers first arrived and where the founding of the nation was initiated. Boston is its largest city, and there are many pretty towns both inland and along the coast, with colourful forests and pretty lakes to explore, not to mention great food and resorts.
The Southern States bring their own attractions, including golden beaches, great food, and fabled cities like New Orleans with its French culture, or Dallas and Houston in sunny Texas.
Along America's northern border you'll find one side of Niagara Falls separating it from Canada, and the Great Lakes. The city of Chicago sits on the short of Lake Michigan, giant skyscrapers glinting in the sun and much to see on the ground.
In Seattle hipsters may enjoy a coffee or tourists may ascend the Space Needle for a view over Puget Sound, which leads to many small islands and Olympic National Park.
Far to the north, and separated from the rest of the county, Alaska is the USA's largest state. At its far reaches it is within touching distance of Russia. But most visitors choose to take a cruise up its Inside Passage, or take day trips and excursions from the largest city, Anchorage. This playground offers a lot of variety for the outdoors enthusiast keen on exploring its untouched expanses.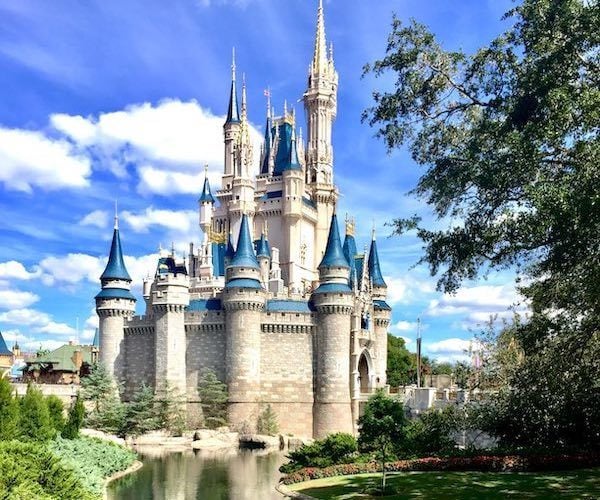 Things to do in the USA
The USA offers something for everyone. From sightseeing at some of the world's most famous and incredible natural locations, to visiting some of the largest and most interesting cities. From world class entertainment and sports, to shopping, museums, history and luxury.
The size of America means it is difficult to put together a trip that encompasses everything it encompasses in one go, so it is wise to choose one or two locations and make the most of what they offer.
High on any traveller's wish list should be visiting America's great monuments, like the Grand Canyon, Yellowstone National Park, Hollywood, the National Mall in Washington, the Golden Gate Bridge in San Francisco or the Statue of Liberty and Empire State Building in New York.
Then there are the family attractions. Both California and Florida excel with theme parks and other attractions like Walt Disney World, Universal Studios and Sea World.
In the South West there are the Rocky Mountains of Colorado with their winter ski resorts, melting into the desert states like Arizona and Utah with the remains of the Wild West.
In Texas are sights like the Alamo and great shining cities along with fantastic food to enjoy, influenced by its cross-border neighbour Mexico.
The north east United States is where you'll find New England where you can tour pretty little towns or enjoy fine sea food, plus take a tour of the autumn leaf colours and discover the birth of America along Boston's Freedom Trail.
The west coast is full of American icons, from San Diego in the south, through the vast Los Angeles with all its TV and movie heritage and celebrity. Further north the coastline winds through American film and literature until it reaches the great city by the Bay, San Francisco where you can visit the penitentiary of Alcatraz on its own island or stroll along Fisherman's Wharf looking up at the city on its many hills. Inland California boasts one of its most spectacular places in Yosemite National Park.
Over the border into Nevada is the original Sin City; Las Vegas. Today one of the largest cities in the country, its glittering, themed hotels have everything from large shows and nightlife, to great eateries, theme parks and of course gambling.
North West America is a quieter, more majestic place of hills, forests, lakes and volcanoes. Its crown is the city of Seattle, famed as the home of big businesses in the aerospace and technology world, plus the birthplace of Starbucks coffee.
Taking an American road trip is one of life's great travel goals. Nearly every state has its own favourites, taking in good views and local attractions. The most famous is Route 66, once the main road between Chicago and Los Angeles and now almost a museum of itself. Then there's Highway 1 between Los Angeles and San Francisco which takes in the coastal towns and views which The Beach Boys sang about.
The two remoter states of Alaska and Hawaii are worlds apart. The former is a vast frozen wilderness where people go hunting and exploring the great outdoors, while the latter is a place to relax and enjoy fine resorts, food, entertainment and culture.
Food in the USA
America's cuisine is one of its most important assets. Despite being the home of fast food and convenience food, it also brought us some of our most popular dishes and, while these may not always feature in culinary circles, they are certainly tasty and worth trying.
The hamburger and the hot dog are staples of American culture. Regional varieties exist in different states, but expect to find these everywhere from roadside cafes to top restaurants.
America is also king of the breakfast, and of the traditional apple pie which has had songs and movies made about it.
All of these are readily found in their most traditional home of the American diner. These palaces of pop culture invoking memories of the 1950s, when the automobile and rock 'n' roll music were king. They can be found everywhere, with those in rural roadside areas the more authentic. The most famous are Joe Jr's in New York City, Otis Café in Oregon, Palace Diner in Maine and Tops Diner in New Jersey.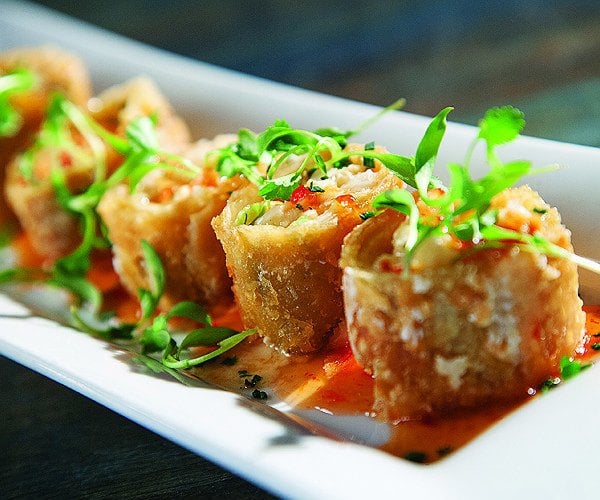 Other parts of the country have their own indigenous dishes which locals will recommend. In the South West you should sample a Texas barbecue, or Mexican food like tacos, influenced by its proximity to the border.
In New Orleans you can sample creole cooking at its finest, while in New England seafood like Maine lobster and clam chowder are served fresh from the ocean. Maple syrup is also produced in the northern forests by the bucketload and fit perfectly with an American pancake.
Naturally America is also famous for fine dining. In all major cities you can find top quality establishments which bring authentic, quality food experiences for tall tastes. New York City in particular has some of the best restaurants in the country.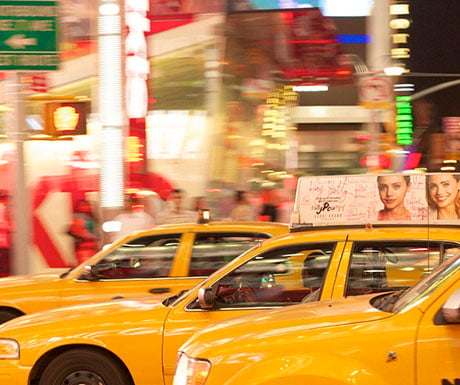 Getting around the USA
The United States is a country of air travel. With more airports than any country on earth, and airlines which specialize in a network of widespread coverage, linking airports across each state with larger hub airports, as well as leisure and business destinations.
There are large hub airports across the country, each usually affiliated with one of the main air carriers, and also acting as international gateways. The most important of these hubs include New York JFK, Newark Liberty International, Chicago O'Hare, Atlanta's Hartsfield-Jackson International, Los Angeles International, San Francisco International, Miami International, Houston Intercontinental and Dallas/Ft Worth.
While most airlines offer competitive fares and regular, convenient schedules, airlines like jetBlue and Southwest Airlines offer cheaper fares on more point-to-point routes which don't rely on hub airports. These are good ways of getting around the country, especially when longer distances are involved.
Rail travel in America is not as widespread or convenient. The Amtrak network is vast, but often slow and with few daily services on longer routes (even if some are very scenic). However, the North East Corridor (including Boston, New York, Philadelphia and Washington DC) does have a more complex rail network and various other metro areas have rail networks.
In large cities there is usually a metro or underground rail system. The largest are in New York City, Boston, Chicago, Washington DC, Atlanta, Cleveland, Los Angeles and Baltimore.
Nearly all urban areas have complex bus networks which are easy to use, but often are not the most comfortable option. The Greyhound bus network covers longer distances.
Taxis, shuttle buses and private cars are easy to arrange for more point-to-point travel, and are common in all tourist areas and larger cities.
Renting a car for any longer stays, or where getting around on a daily basis is essential, is a great way to have complete flexibility over your trip. There are usually outlets of all major hire companies at airports and in downtown locations. You'll usually need to be at least 25 to hire a car. America has a huge and efficient road network, with Interstates covering long distances across the country and linking all major areas of population.
When to visit the USA
The United States is such a large country that picking one perfect time to visit is next to impossible. Each region has its own weather and seasonal patterns, with some states experiencing desert-like conditions, while others spend much of the year in near freezing conditions. The difference between Arizona and Alaska, for example, is vast.
It is therefore useful to do some research before booking your trip to plan the best times to visit. For example, the North East region can be plagued by snowstorms and freezing weather during the winter months, but lovely in the Summer; Las Vegas temperatures can reach 50 degrees Celsius in mid-Summer, but offer a much more pleasant experience in Spring.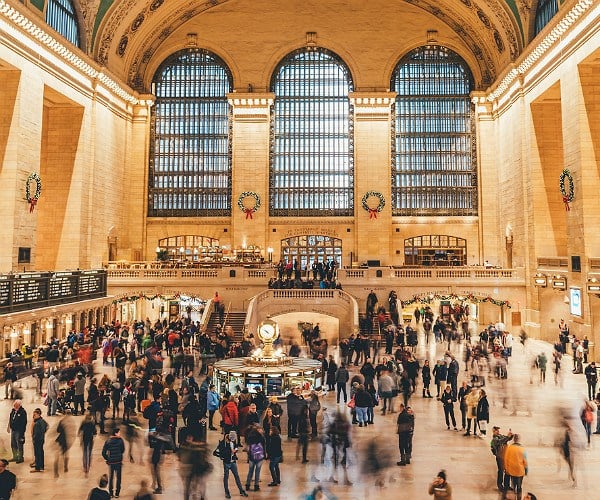 The time of your visit should also take into account the activities you hope to do. Ski resorts in the Rockies or New England are at their best in December and January, and the leaf peeping season comes into full effect in mid-October.
There are also many events, often local to particular states, which are worth visiting. It is worth checking the tourist websites for the regions you're visiting to discover what's on.
The busiest times to visit most parts of the United States are in mid-Summer and around the Thanksgiving and Christmas seasons. During these times you can expect crowded airports, attractions and hotels in tourist areas fully booked.
Events in the USA
Each of the USA's 50 states has many individual events running each year, celebrating history, food, music and more. These are some of the better known events to look out for.
January
Florida Art Deco Weekend, Miami
Sundance Film Festival, Park City, Utah
February
Super Bowl (American Football)
Mardi Gras, New Orleans, Lousiana
Washington's Birthday "President's Day", Nationwide
Daytona 500, Daytona Beach, Florida
March
Florida Official Bike Week, Daytona, Florida
SXSW Film Festival, Austin, Texas
St Patricks Day Parades (Boston, Chicago, New York, San Francisco)
April
Masters Golf Tournament, Augusta, Georgia
Coachella Music Festival, Indio, California
Boston Marathon
New Orleans Jazz & Heritage Festival
May
Memorial Day, Nationwide
Strawberry Music Festival, Yosemite, California
June
Oklahoma Red Earth Festival
Chicago Blues Festival
Cape Fear Blues Festival, Wilmington, North Carolina
Summerfest, Milwaukee, Wisconsin
July
4th – Independence Day, Nationwide
Comic-Con, San Diego, California
Lollapalooza Music Festival, Chicago, Illinois
Cheyenne Frontier Days, Wyoming
August
Burning Man Festival, Nevada
US Open Tennis Championships, New York City (into September)
Sturgis Motorcycle Rally, South Dakota
Newport Folk & Jazz Festival, Rhode Island
Iowa State Fair, Des Moines
September
6th – Labor Day Holiday (Nationwide)
Aloha Festivals, Hawaii
Chicago Jazz Festival
LA County Fair, Los Angeles
Washington State Fair, near Seattle
Monterey Jazz Festival, California
October
31st – Halloween Celebrations, Nationwide
Columbus Day, Nationwide
Albuquerque International Balloon Fiesta
Austin City Limits (music festival), Texas
Fantasy Fest, Key West, Florida
November
11th – Veteran's Day, Nationwide
26th – Thanksgiving Day, Nationwide
New York City Marathon
December
31st – New Years Eve, Times Square, New York
Luxury travel tips
It's not difficult to find true luxury experiences when visiting the USA. The country has the best quality hotels and resorts all around the country, and is constantly redefining the meaning of luxury travel with new options opening every year.
The best luxury options in America are undoubtedly in its most visited areas. New York City, Washington DC, Florida, Hawaii, the Rocky Mountain ski resorts and California top the bill for five-star hotels, resorts, spas and fine dining. Yet wherever you visit, you won't have far to go to find a highly rated boutique hotel, restaurant, or retreat. In fact, the nature of business in America and the way it takes tourism and luxury so seriously means there is always something new to top what existed previously.
Some ideas for luxury trips to America include: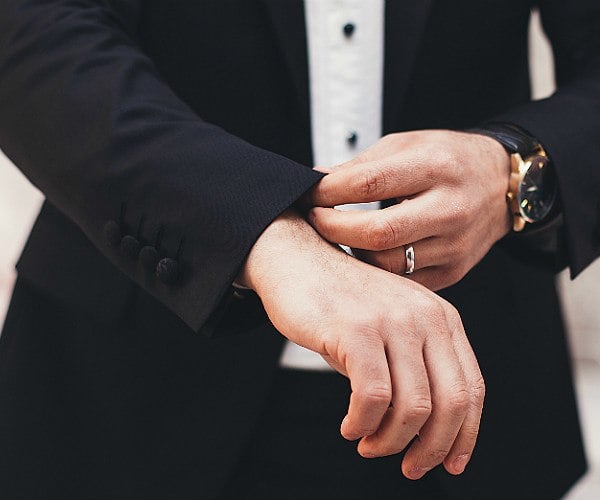 Live life to the max in Las Vegas, shopping at its boutiques, gaming with the high rollers and enjoying the shows. But stay at the Aria Sky Suites for luxury above and beyond the rest of the hotels on the Strip.
Visit Miami Beach for the sea, sunshine and essential sunglasses. Stay at the Hotel South Beach, between the ocean and the city, for a romantic getaway.
Southern California has a lovely climate. The Hotel Del Coronado in San Diego is one of America's most famous hotels, with spa facilities and a location close to the city and beach.
Visiting the Rockies brings all of the fun of the slopes, as well as the apres ski, with upmarket resorts also offering boutique shopping, nightlife, and great hotels. Stay at the Alpenhof Lodge or Amangani Resort in Jackson Hole, Hotel Jerome in Aspen, or the Arrabelle at Vail Square in Vail.
Explore the best of New England with a tour of the fall foliage, the coastal villages, or the winter ski resorts. Upstate New York and the Berkshires in Massachusetts are the classiest parts, where you can stay in a traditional boutique hotel, or one of the lakeside resorts with all of the luxury you'd expect.
New York is arguable the greatest city on earth and has no shortage of iconic hotels and places to eat, as well as new entrants which are redefining luxury travel. The Plaza or the Peninsula are well known hotels, but try also the Beekman or The Conrad as an alternative.
In Hawaii, there are urban hotels on Oahu, relaxing resorts on Maui, or boutique options on Kauai, Molokai and Lanai where fewer people venture. Whichever you choose, there are beaches and the islands' natural beauty to surround yourself with.
Wherever you travel in the USA, you can expect high levels of service and quality of furnishings in all but the cheapest accommodation. The American people know how to treat visitors and to make their stay enjoyable.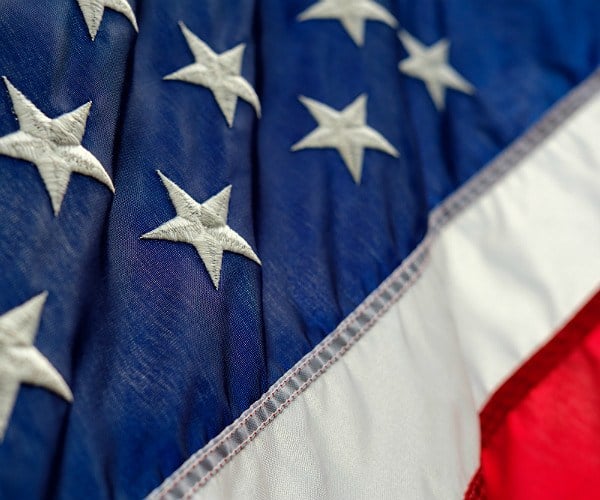 Language and culture
The USA is an English-speaking country and this is understood everywhere. That is not to say that the country is not multi-cultural, with large ethnic communities in most states – particularly in larger cities. Traditionally Irish and Italian communities made up a large part of the country's population. However, today there are much larger numbers of Mexicans and people from the Caribbean and Latin America. This has had a significant impact on the culture of America, particularly when it comes to its cuisine.
Useful phrases
Sidewalk – Pavement
Candy – Sweets
Cell Phone – Mobile Phone
Chips – Crisps
Cookie – Biscuit
Closet – Wardrobe
Diaper – Nappy
Drugstore – Chemist/Pharmacy
Expressway/Highway – Motorway
French Fries – Chips
Gas – Petrol
Liquor Store – Off Licence
Mailbox – Post Box
Parking Lot – Car Park
Pants – Trousers
Sneakers – Trainers
Takeout – Take Away
Trunk – Boot (of car)
Vacation – Holiday
Zip Code – Post Code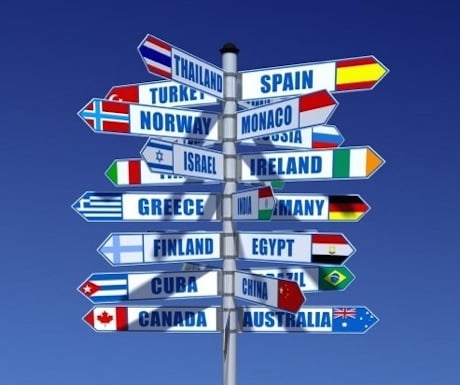 Weather in the USA
Visiting the United States of America soon? See below for the latest weather forecast for Washington DC.
WASHINGTON D.C. WEATHER
Useful information
Timezones
UTC -5 Eastern Standard Time
UTC -6 Central Standard Time
UTC -7 Mountain Standard Time
UTC -8 Pacific Standard Time
UTC -9 Alaska Standard Time
UTC -10 Hawaii-Aleutian Standard Time
Currency
The United States of America currency is the US Dollar. See www.xe.com for current exchange rates with the British Pound and the American Dollar.
Power
The USA operates on the 110/120 volts system and has two-pin plug sockets accepting type A or B plugs. Appliances with a voltage of 220-240V can be used here with the correct adapter. UK appliances would need a standard two-pin to three-pin adapter.
WiFi
Free Wifi can be found everywhere in the USA, including many restaurants, cafes, museums, libraries, galleries, parks, hotels and on city buses.
Tipping
Tipping is standard in all parts of the USA where many service staff rely on it to top up their income from a basic, minimum wage. You should aim to tip 15% of the bill (before tax is added) in most regions (up to 20-25%), and aim to do this in all sit-down restaurants and cafes. In bars, tip the barkeep or waiter $1-2 per round of drinks. You should also tip concierges, valets and taxi drivers a few dollars when they have helped you.
Telecommunications
Verizon, AT&T and T-Mobile are the main mobile proviers in the USA, with good coverage everywhere apart from some of the remoter regions and national parks. You should easily be able to roam with your mobile in the US if your network provider allows this. If you wish to use a US SIM card, you will need to have your phone unlocked and buy a card from an AT&T or T-Mobile store. The price of this is roughly $40 plus tax.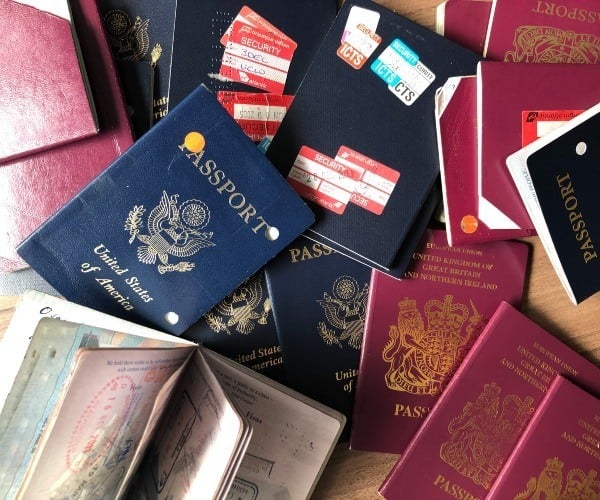 Want to contribute to our travel guides? Please contact us for details…