Top 10 tips for first-time cruisers
Cruising for the first time can be a daunting experience.  Which cruise line should you choose? Which ship would suit you best? What excursions should you choose? What should you take with you? There are so many questions. To help allay your concerns, here are our 10 top tips to hopefully help you along.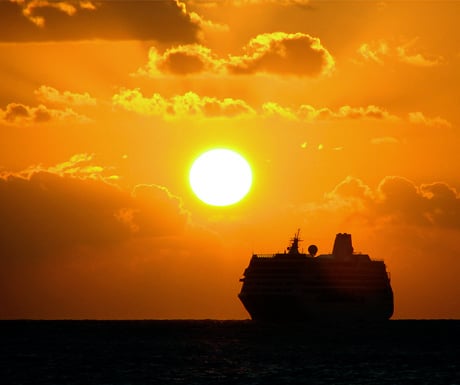 1. If you are concerned about the possibility of experiencing sea sickness, make sure you depart from a port in mainland Europe rather than Southampton, thereby avoiding the Bay of Biscay. Travelling from a port in mainland Europe is also a good idea if you prefer to holiday with a more diverse mix of nationalities. 2. Start with a short cruise just in case you really don't like it. The 4-night Monaco Grand Prix cruise would be perfect. 3. Make sure you spend some time researching the places you are going to visit before you leave home. Some ports are easier than others in terms of organising your own excursions. If you do some research before, it might help you decide if booking an excursion with the cruise line might be a better option. 4. Avoid over packing – there are numerous shops on board and ashore if you should forget any essentials. Most cruise lines have a laundering service too. 5. Avoid over eating – on average people gain a pound a day on a cruise. Stick to the healthy options and take some exercise. The easiest way to exercise is by "walking the mile" up on deck. Most ships have state of the art gyms too. Remember to take trainers or you won't be allowed to use the equipment.
6. Take a small carry on case with the things you might need for the first day on board such as swimming things and sun cream, as your large cases may not be delivered to your stateroom (that's cruise speak for cabin) until a few hours after you have boarded the ship. It's a good idea to keep all of your valuables in this bag too. 7. Don't get stressed about the tipping – pre-pay it at the time of booking if you can. 8. Always take advice from a reputable cruise specialist travel agent who will help you select the perfect cruise to suit your personality and tastes.The activities available on board vary greatly between ships which is why it is very important to select a brand that matches your profile. You definitely wouldn't want to find yourself on a Disney cruise if you normally enjoy visiting art galleries and drinking fine wine. 9. Always carry your passport with you when you go ashore. It's quite rare that you ever have to show to Customs in the port, but you should take it just in case. 10. Remember to leave plenty of time to get back to the ship. If you are not back in time the ship will sail without you, unless you are on one of the ship's organised excursions.
Ceri Tinley is the Co-Founder and MD of Consensio Holidays.
If you would like to be a guest blogger on A Luxury Travel Blog in order to raise your profile, please contact us.
Did you enjoy this article?
Receive similar content direct to your inbox.