By
Nicole Harley
on Dec 12, 2013 in
Accessories
,
Clothing
,
Europe
,
Food and Drink
,
Regions
,
Road Travel
,
Speciality Travel
,
Travel Equipment
,
Travel Miscellany
,
United Kingdom
,
Western Europe
We all know that Christmas is about giving, but if you're really looking to impress this year then you'll need something that hits that wow factor and where better to find supreme luxury than in royal Britain. With Christmas just around the corner, we look to some of Britain's top luxury brands and artisans to offer some lavish present inspiration sure to tickle an extravagant fancy. Britain's storied heritage of opulence and exquisite craftsmanship makes these the perfect over-the-top gifts for any age. So, whether you are looking to impress your guests or spoil your loved ones, these are gifts fit for royalty.
Floris Bespoke Perfume (£4,500)
There are plenty of luxurious fragrances available these days, but if you're in search of a personal and intimate gift this Christmas than give your special someone the chance to create their very own bespoke perfume. Established in London in 1730, British perfumers Floris have been crafting custom blended scents for British royalty and aristocracy for centuries – a truly unique and luxurious experience. In your initial consultation, a Floris perfumer will determine your ideal perfume profile and blend rare and precious essential oils with exclusive floral essences gathered from across the globe to create your own one-of-a-kind scent. A minimum of three consultations and five repeat fragrance orders are also included in this bespoke £4,500 package.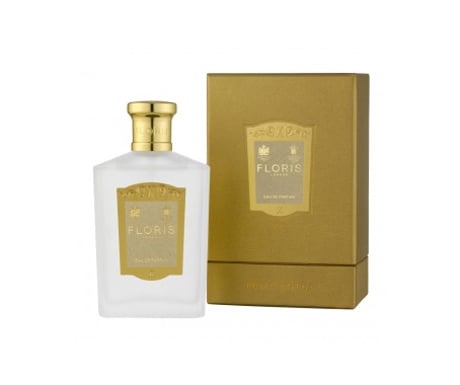 Cassandra Goad Brooch (£77,000)
For those in need of a little festive frosting, the Toile d'Araignee white gold pendant from Cassandra Goad is top of our list. One of London's top luxury jewellery designers, Cassandra combines time-old methods and a passion for gemology to create fabulously unique pieces. Based out of her shop in stylish Sloane Street, this exquisite snowflake shaped jewel comprises of 18ct white gold set with marquise, cut round diamonds and an interchangeable central stone setting (the Tanzantine central stone and back-plate fitting are sold separately). Looking for something more? Cassandra also offers a bespoke service creating custom made jewels bound to steal the show this Christmas.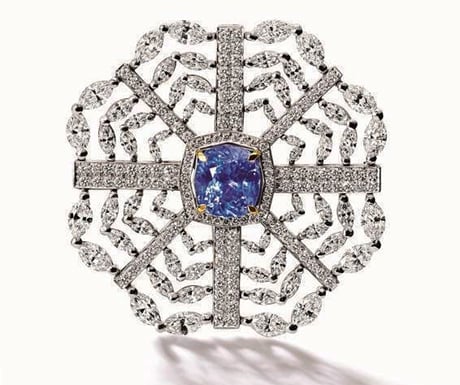 Dalmore Trinitas Constellation Collection (£158,000)
When it comes to fine whisky, Scotland is the undisputed capital and the perfect accompaniment to your after-dinner cigar. Located deep in the spectacular Scottish Highlands, the Dalmore Distillery has been producing exceptional single malt whisky since 1839 and demonstrate the height of whisky craftsmanship. With the Dalmore Constellation Collection, for the first time ever a spectrum of single cask vintages has been brought together to create a 21 bottle collection of individual releases sure to delight any avid whisky connoisseur. Priced at £158,000, this handsome and highly sought after collection is bound to impress.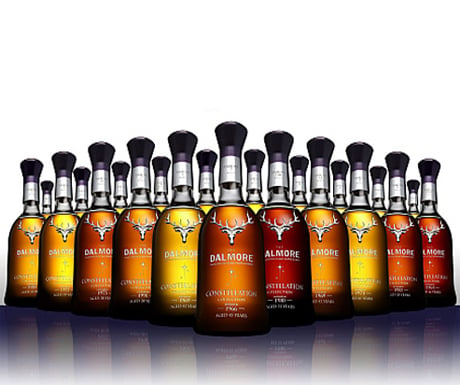 Waterford Desk Top Bar (£11,339)
Our Christmas office essential, the Waterford Crystal Bar is an opulent addition to any desktop and all you'll need to ring in an auspicious New Year. From the fine crystal craftsman of Waterford Wedgwood, based out of Ireland and England, the bar boasts a deluxe piece set that matches traditional heritage craftsmanship with modern leather design. The set includes four leather coasters, a leather tray, two crystal decanters, and four crystal glasses: all mouth blown and handcrafted by leading artisans. As Waterford themselves state, "This is a customary gift to royalty and heads of state—a treasured heirloom for generations."
Asprey Christmas Cracker (£185 each)
This deluxe Christmas cracker from British luxury goods manufacturer Asprey is the perfect piece to top-off your indulgent festive spread this year. With a Royal Warrant of appointment from the Prince of Wales, Asprey has a rich history of supplying crowns, coronets and sceptres for royal families around the world. Inside, in place of the crumpled crepe crown and jovial joke, each cracker gives a twist on the traditional mystery treats with a lavish ornamental gift made entirely of Asprey hallmarked sterling silver. Whether they receive a silver yoyo, cocktail sticks or cufflinks, you can't go wrong by surprising your guests with these fancy festive delights.
Roger Smith Watch (from £90,000)
With the majority of luxury watch manufacturers based in Switzerland, Roger W Smith's artistry stands apart from his contemporaries as all of his exquisite watches are crafted by hand in British waters on the Isle of Wight. Following in the footsteps of the great George Daniels, Roger has mastered the 35 essential methods of watch design and manufacture in order to create the best wrist and pocket watch possible. Excelling in his field, Roger Smith also offers a custom bespoke service resulting in a watch that can be as unique as your imagination. Prices vary yet his watches regularly sell for £90,000 and over.
Racehorse (up to £100,000,000)
Aptly named the aristocratic 'Sport of Kings', horse racing is a British tradition steeped in elegance, affluence and rich heritage. This Christmas, what could be more extravagant a gesture than investing in your very own racehorse? The traders at The Billy Stud start their prices at around £5,000, scaling upwards to the millions, and deal with an array of stallions, ponies and thoroughbreds ranging in age and experience. The most famous racehorse in the business at the moment is equally the most expensive; unbeaten in his fourteen race career, Frankel is valued at a cool £100 million.
It wouldn't be an extravagant Christmas gift list without Britain's most flamboyant contribution to the affluent speedster industry – The Aston Martin Vanquish Volante. This piece of exquisite British engineering is the 2013 updated version of the DB9, made famous by the ultimate British gentleman, James Bond. This epic flyer (as its name denotes) boasts many impressive qualities including a sleek convertible roof that concertinas safely in less than fifteen seconds, even whilst the car is cruising at 40mph. For around £200,000, you and your loved one could drive away in one of the most sophisticated and best looking cars on the market – surely the best Christmas present one can get.
Nicole Harley is Editor at The Epicurean.
If you would like to be a guest blogger on A Luxury Travel Blog in order to raise your profile, please contact us.