Finding it difficult to buy for him this Christmas and worried that you haven't got much time left? Whether it's time the man in your life upgraded his luggage with something more stylish or if you think he would simply love to have a pop-up bar for a night with friends, regardless of the setting, then these ideas and more can be found below.
BLACKBIRD perfume from House of Matriarch
BLACKBIRD from House of Matriarch was named 'Top Scent for 2013' by Men's Journal Magazine, "Best of the West" by Sunset Magazine and 'Sexiest Scent' at the International Artisan Fragrance Awards. Created to honor the mysterious essence of Seattle style makers and artists, this worldly and penetrating perfume contains hundreds of exotic and rare aromas. NW conifers, Puget Sound seaweed, black leather, rare oud and cannabis: favorite notes of the Seattle avant garde. Genuine animal fixatives add depth and sex appeal.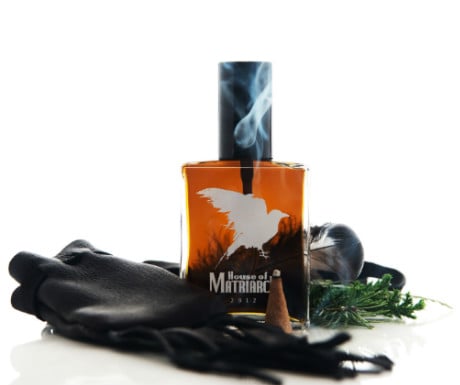 Offered at 33% concentration, the extrait is such a dark green, it's nearly black. 93% natural raw materials, 7% aroma molecules in a base of organic grape ethanol. Unforgettable.
Your own pop-up bar from Hydromel Events
Stuck for ideas for the man (or woman!) who has everything?  Or planning something special to celebrate in 2014? Hydromel Events creates bespoke pop up bars and cocktail parties… anywhere in the world… in the privacy of your own home or garden, under the Northern Lights, on yachts and cruise ships, up a mountain or in a field at a festival… you name it and they'll be there.  Headed by one of the world's top bar gurus, Craig Edney, their team will transform any setting into a spectacular but highly individual event tailored just for you and your guests to enjoy and rave about long afterwards.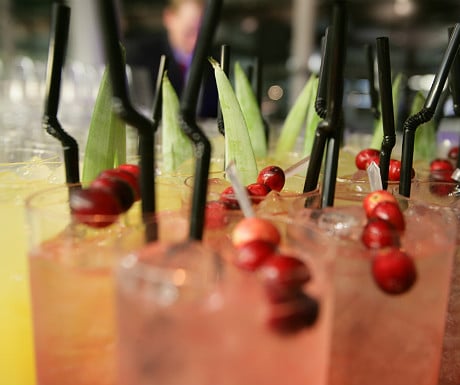 Craig has been bar consultant for Jamie Oliver's restaurants and they've served perfect martinis to royals on the one hand while mixing ginger cosmos for A list celebrities on the other.  Their passion is 100% focused on making sure their guests have the best time wherever that might be.  Prices start from £25 a head including all drinks, bar and staffing, with a minimum 12 people.
Piaget pushes back the boundaries of refinement and the ultra-thin with a double world record! Two years after launching the double record-holding 1200P calibre, both extremely thin (2.35 mm) and reliable, Piaget presents the thinnest self-winding skeleton watch in the world (5.34 mm), housing the thinnest self-winding skeleton movement in the world (2.40 mm). The result of unique expertise acquired by Piaget since 1874, this exceptional watch nonetheless belongs to its time, as evidenced by its resolutely modern lines.
The search for style is two-fold with unusual decorative work containing alternating matt surfaces – sun-brushed and sand-brushed – contrasting with the shimmering brilliance of the edges. This work of art, only available in Piaget boutiques, has finishing touches such as the bevelling and drawing done completely by hand bearing the hallmark of highly accomplished craftsmen. The attention to detail also applies to the screws (traditionally blued), the hands and the micro-rotor in black. A contemporary and harmonious work of art following traditional craftsmanship from the case to the bracelet, this watch retails for $60,000.
"Perfection doesn't exist: but it's something to aim for at Meze. That's how the 11Deco came to be." Products are not suppose to just sell. They are meant to have a life. To acquire meaning for the user. To be passed or gifted as a symbolic and value-carrying item. Imagine gifting a loved one or passing down the generations a poorly made object that will stop working or look bad with age. Meze headphones aim to work well and age with dignity.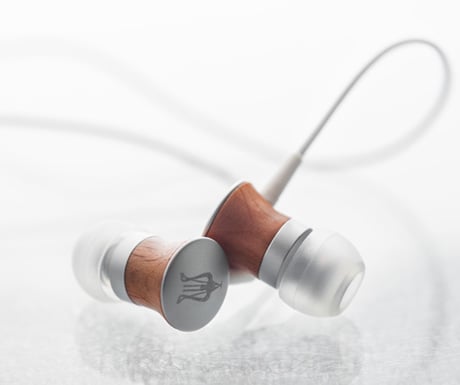 The 11 Deco is designed for those who already have a musical identity and highlights the role that earphones play as an iconic item. Machined aluminium and beech wood body and an 8mm driver deliver a crystal clear sound suitable for all styles of music. Furthering our pursuit for pure expression through design, Meze are proudly introducing the Meze 11 Deco earphones as a stylish yet practical device. It's more than an electronic gadget. It's your next favourite accessory. The Meze brand has already established itself as a niche headphones brand that creates collections of headphones. The first one, called the Classics is already complete while the Deco collection that just launched will feature one more over head headphone that will be launched mid 2014.
Giorgio Fedon Luxury Travel Collection from Boston & Boston
The Giorgio Fedon Luxury Travel Collection from Boston & Boston is a range of business and travel accessories made from soft Italian nappa leather. Designed for ease with the luxury traveller in mind, they make the perfect Christmas gifts. Prices range from £25 for a business card holder to £465.50 for the British briefcase.
RACER luxury handset from TAG Heuer
Swiss engineered for ultimate lightness and strength using only high-tech materials. The shockproof rubber chassis is supported and strengthened by the screwed-in titanium and carbon fiber bridges. Engineered without compromise, TAG Heuer RACER achieves an unparalleled torsion and strength to weight ratio. The result is a fusion of luxury and performance inspired by TAG Heuer heritage in GT cars and Formula 1. TAG Heuer's strive for excellence is also expressed in the high speed processor and latest Android software. Showcasing for the 1st time is a new customizable 3D user interface to fit the individual needs of each owner. A true avant-garde innovation made by TAG Heuer.

The new TAG Heuer Racer collection starts at 2800€, and is available in TAG Heuer boutiques, luxury mobile boutiques and from selected watch and jewelry retailers.
Blue Label Scotch Whisky from Johnnie Walker
Johnnie Walker Blue Label sets the standard – a blend of the rarest malts from hand-selected casks across Scotland. Its flavours are influenced by the smoke of the west and the rich, sweet whiskies of the east. The whiskies that compose Blue Label are especially selected for their individuality from some of the rarest stocks in the Johnnie Walker reserves; only one in 10,000 casks is deemed to be of sufficient character for selection.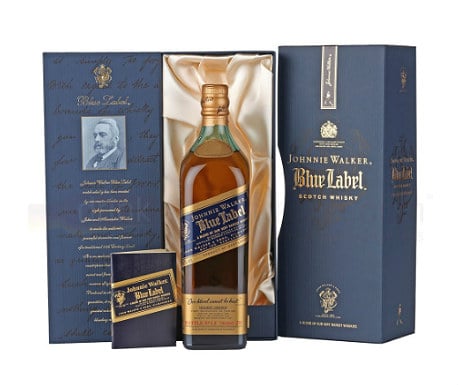 Serve neat in a tumbler with a glass of iced water on the side to fully appreciate the slow, intense, rich, deep and multilayered experience. Blue Label is the ultimate tribute to those who define themselves not by where they stand, but by where they are going. It is traditionally enjoyed at moments of celebrations such as Christmas; regardless of the occasion, it is a gift for those whose defining moment has yet to be defined.
This rolling luggage in ecru/taupe from Hermes comes in a water-resistant H Tech canvas and fawn barenia calfskin, brushed silver and palladium-plated hardware. Inside it has a compartment lined with chevron weave, zipped pockets on either side for personal items, a large zipped pocket on the closure flap to hold documents, two cotton straps to hold clothing and a leather closure flap. There is also an outer applied pocket on the back and protective pouch in ebony nylon mezzo weave. This quality item from such a highly respected brand costs $7,750.00.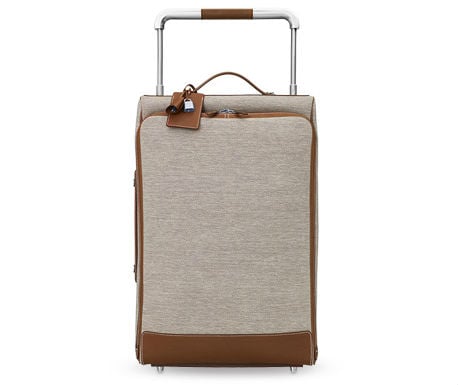 Pool table from Nottage Design
Looking to really splash out on him this Christmas and provide something a little different that will allow him to relax when he's not travelling? Nottage Design pool tables blend ultra modern styling and new patented technology. The transparent playing area is composed of the patented Vitrik transparent playing surface on top of a 15mm toughened glass top. The Vitrik playing surface replicates the rolling resistance of a standard cloth pool table surface and provides a shock absorbing layer for the glass beneath. It is a smooth, glossy see-through material with a fine mesh underneath, and it retains consistent roll characteristics over its lifetime.
The glass is premium quality 15mm Monolithic Float glass with exposed polished edges. Glass is naturally very rigid and flat and isn't susceptible to sagging and warping so provides a great alternative to slate for a pool table. Available in 8′ x 4′ or 7′ x 3.5′ sizes. Purchase of table Includes ball set, black triangle and two Aluminium cues and bridge stick.
Spectra™ 2.0 Collection from Victorinox Travel Gear Ltd.
Victorinox brings innovation to hardside luggage in the Spectra™ 2.0 Collection. Uniquely designed to make travelling with hardside luggage more convenient, select carry-on styles are equipped with an integrated front zippered quick-access door and organizational panel to give you on-the-go accessibility to the things you need most while travelling like a laptop, tablet, tickets, passport and more. This dual-access construction also allows you to pack two ways – through the front quick-access door or through the main compartment opening.
Engineered to be ultra-light without sacrificing durability, these 100% pure Bayer polycarbonate cases feature a stylish, scratch-resistant matte finish along with protective corner guards. And to ensure a smooth, stable roll, eight wheels and a dual-trolley handle system round out Spectra™ 2.0 to deliver performance-focused design at every turn. RRP from £295.