Many seasoned travellers and enthusiasts believe that Tokyo is not the best destination in Japan. Located in Honshu Island, in the heart of Japan, is Osaka—a commercial port and city that is perfect for those who want to get away from the stifling throngs of people in the Japanese modern capital. Here are the top five things to do when you visit this lovely city.
Eat, eat, and eat
Japanese food is readily available in almost every part of the world, but for mouth-wateringly delightful Japanese dishes you have not even heard of, Osaka is the place. Yes, Japanese food is more than tofu, sushi, and sashimi, and you will find a veritable feast right in Osaka. This city is fondly called as the "nation's kitchen," and every gourmand worth his salt will want to eat his way through Osaka. Okonomiyaki, a savoury pancake and omelette hybrid, is the most famous dish of the city, which you can customise with a variety of ingredients, including noodles, meat, and seafood. Osaka is also the birthplace of the appetizing takoyaki, a popular snack of octopus fritters topped with bonito flakes and a sweet-savoury sauce. If you are up for a luxury culinary adventure, then try the fugu sashimi, which is made from the flesh of the poisonous puffer fish. Make sure that the restaurant employs certified chefs or the fugu might end up being your last meal.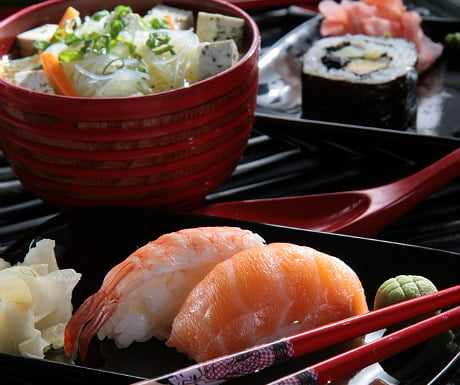 Befriend the locals
Osakans are very warm people which sort of negates the stoic stereotype associated with the Japanese. Umeda is the best place for hip night spots, while traditional sushi joints are filled with locals ready to fill you in on the wonders of their city. Go to the local markets too—the locals are always ready to help you pick out the best ingredients or find the best bargains.
Explore history
Osaka has a long, rich, and colourful history. It is very close to the former imperial capital of Kyoto, which means that there are plenty of historic landmarks to be found in the city. Visit the Open Air Museum of Old Japanese Farmhouses located in the Hattori Ryokuchi Park and marvel at the ancient farmhouses from the Edo period. Entrance is cheap—adult tickets are priced at under $10.
Public baths, international edition
There are plenty of luxurious public baths, known as onsen, sprinkled in Osaka. But for the ultimate experience, make sure you visit Spa World, a bath house complex deriving from world history. Ever wondered how the citizens of Atlantis bathed? Wonder no more—Spa World has an Atlantis-styled bath.
Shop 'til you drop
Osaka is known as one of the most important shopping hubs in Japan—and unlike modern Asian cities, this reputation has been proudly brandished by Osaka for hundreds of years. If you are looking for electronics, then Denden town is for you. Almost all of the important luxury brands in the world can be found in Misoduji and Shinshaibashi, while Amerikamura is the place to comb if you are looking for unique and quirky vintage wear.
Marco Sagese is Director at Daddy Car Hire.