By
Paul Johnson
on Jan 15, 2015 in
Accommodation
,
Air Travel
,
Asia
,
Attractions
,
Bars
,
Business Travel
,
Featured
,
Food and Drink
,
Going Out
,
Hotels
,
Japan
,
Leisure Travel
,
Regions
,
Restaurants
,
Singapore
,
Speciality Travel
,
Travel Miscellany
Next week I shall be travelling to Tokyo and Singapore courtesy of ANA – All Nippon Airways. I'm really looking forward to the trip as it'll be my first time in each of these destinations. I've done a fair bit of reseach, gathering ideas on what to see and do, but obviously I'd like to hear your recommendations, too.
Tokyo is such a vast metropolis and one that I'm excited to explore. Once just a small fishing village, it's now home to more than 13 million people (or more than 39 million if you take the entire metropolitan area). Singapore, on the other hand, has a population of just over 5 million.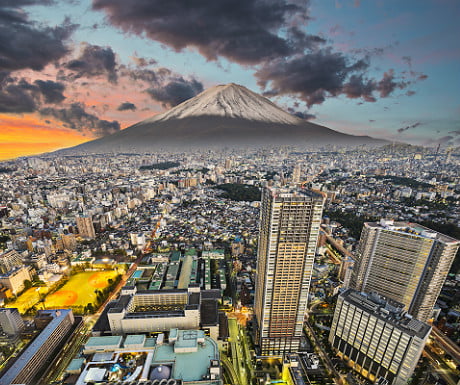 My flight to Singapore conveniently connects at the Haneda International Airport in Tokyo. This is where several ANA flights from the United States and UK connect to reach other popular Asian destinations, and I'm going to take the opportunity to spend a few nights in Tokyo before flying on to Singapore.
I'm intrigued by Tokyo's transport system – the city is home to more than 500 stations apparently, as well as the most busy station in the world – Shinjuku Station – which serves in the region of three or four million travellers a day. Squeezing yourself on to one of the trains looks like it can be a challenge sometimes, too… as the following video testifies!
I'm also keen to try the food. I dined at a Japanese restaurant in London earlier this month and it was a fantastic experience, but I'm intrigued to get an insight into how authentic it was and how it compares with the food in Tokyo.
The city has the most Michelin starred restaurants in the world; among them is Aragawa, a steakhouse specialising in Kobe beef that will cost you a minimum of ¥35,000 per person (that's around 300 USD).
As part of my assignment, I'll also be reporting back on my flight experience with ANA, as well as all the on-board amenities when flying business class. I'll be trying out the airline's new Takeoff App, available for both iPhone and Android. If you're a nervous flyer, it looks to be a great little distraction to take your mind off the whole process of take-off and landing.
I know that ANA, as a Skytrax World 5 Star Airline, strongly values service and quality so I'll be interested to see their level of attention to detail as far as connections, hospitality and in-flight menus are concerned. I've taken a peek at the menus and am torn between the Japanese and international cuisine options – the Sunomono (smoked salmon and quick-seared scallop with egg yolk vinegar) certainly sounds tempting!
ANA's tagline is 'By Design' for which they have a dedicated site that gives you an insight into their desire to achieve exactly the right level of balance in customer service; that is something that is never easy – being on hand without being too intrusive – but it certainly appears as though they've given it a lot of thought.
After Tokyo, I'll take my onward flight to Singapore. This bustling city and state is one of the smallest countries in the world, yet is enormously prosperous and famous for its shopping, modern skyscrapers and celebrity chef restaurants. My interest will be captured from the moment I arrive, I'm sure… I've heard many things about Changi Airport, a frequent winner of multiple 'best airport in the world' awards.
I only have two nights in Singapore but I'm keen to get an insight into its culture as I understand there are many beautiful mosques, churches and temples, as well as a diverse mix of influences from China, India, Malaysia and the West.
I have still yet to finalise some details, but I'm hoping to stay one night at the Raffles Hotel. It was at the Long Bar there that the Singapore Sling was first served in 1915. That might just be something I'll have to try!
Have you ever been to Tokyo or Singapore?
What are your must-sees? What would you recommend I experience? My time will be limited but I welcome any and all suggestions. Please add a comment below to share your recommendations… thank you!
Images #1, #2, #4 and #5: Shutterstock
Image #3: ANA – All Nippon Airways
Disclosure: This post was created in partnership with ANA – All Nippon Airways. All opinions expressed in the post are my own and not those of ANA.