By
Christos Hajipapas
on Mar 31, 2015 in
Attractions
,
Bars
,
Europe
,
Food and Drink
,
Going Out
,
Greece
,
Leisure Travel
,
Regions
,
Restaurants
,
Spas & Pampering
,
Speciality Travel
,
Travel Miscellany
,
Western Europe
Athens is a changing city; since the 2004 Olympics, the capital has been changing shape through gentrification and urban renewal. Despite the financial crisis, the city continues to transform into a chic and cosmopolitan destination, whilst still maintaining its historical magnificence. Overlooked by the unbelievable Acropolis and Parthenon temple, Athens has become a city for luxury seekers and pleasure seekers alike.
In an exciting and ever-developing period of transition, the city still paints a picture of contrasts. But if you're looking for the most refined of luxuries, you certainly won't have to look far. Here are 7 of the most luxurious and exclusive places to eat, drink, shop or relax in Athens…
Thalaspa Chenot Spa
Thalaspa Chenot Spa in the Grand Resort Lagonissi is the epitome of luxury. Step into this beautifully decorated contemporary spa with its minimalist designs and ambient lighting – and enjoy a multitude of holistic treatments. For the ultimate splurge, try Thalaspa Chenot's signature Bio-Energetic Beauty Treatment which uses Chinese medicine to balance your body's energy channels.
Brettos Bar
Brettos is a late night bar, the kind of place to enjoy a perfect nightcap according to Telegraph writer Jane Foster. It's been around since 1909 and you will be blown away by the incredible interiors. Sit at the bar and let the endless shelves of coloured bottles surround you; choose from over 30 exclusively made flavoured liqueurs, more than 150 cocktails or over 150 wine varieties.
Galaxy Bar
This lavish venue at the top of The Hilton has been named as one of the best rooftop bars in the city. Walk into Galaxy Bar and be swept away by the all-white interior, atmospheric lighting, spectacular terrace, and a fabulous selection of classy cocktails. Sit outside for the ultimate panoramic view of Athens lit up by the night sky.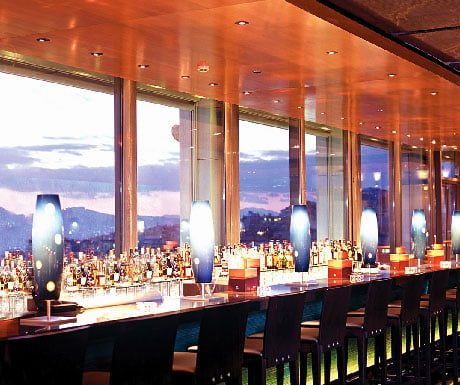 Varoulko Restaurant
For authentic Greek cuisine in the finest surroundings, make sure you book a table at Varoulko Restaurant. This seaside establishment is recognised across the city as the most exclusive place for al fresco dining. Enjoy fresh seafood, time-honoured Greek cookery, the most outstanding views of the water and a friendly service. But don't expect a set menu in this traditional bistro; the dishes of the day will be shared by your waiter so no two evenings at Varoulko will ever be the same.
Golden Hall
The shopping culture in Athens has evolved over the years and today, there are some fantastic places for luxury or designer shopping. Named the 'Winner of the European Shopping Centre Award' in 2010, Golden Hall is one of the best shopping malls in Europe. Not only will you be blown away by choice of shops and restaurants, but service across the complex is excellent.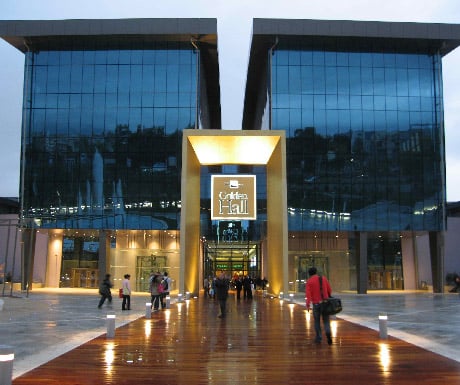 Villa Mercedes
This venue is an exclusive club for dining, drinking and dancing. Top interior designer Thanasis Koutsagias created this extravagant indoor space and today, it's one of the city's trendiest hangouts for the young, rich and stylish. Book a table in the restaurant or hit the club to see some of Europe's best DJs.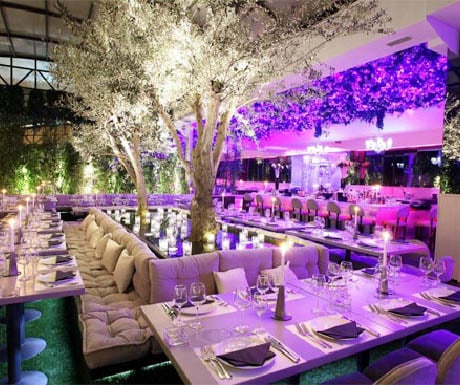 Spondi Restaurant
It's been named of one of the 'World's Top 50 Restaurants' and boasts two Michelin Stars. Spondi is without a doubt one of the most desirable places to eat out in Athens city. Serving sophisticated French cuisine in a polished Hellenic setting, the Spondi concept is cooked up by renowned chef Aggelos Lantos. You can find this opulent restaurant on 11638 Pagrati and bookings are always recommended.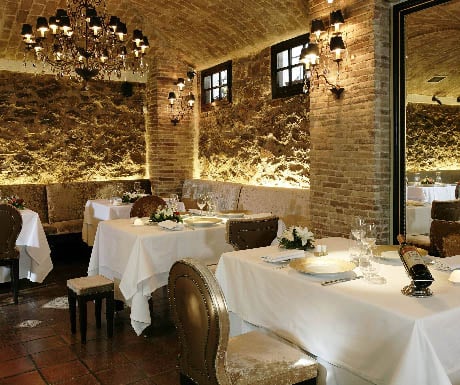 Christos Hajipapas is Head of Business Development & Strategy at Cyplon Holidays.
If you would like to be a guest blogger on A Luxury Travel Blog in order to raise your profile, please contact us.