What could be more luxurious than chartering a jet to the world's most untainted stretches of land, only accessible once you've touched down at the nearest airfield or airport? Once you've touched down, you might need some guidance – a boat ride or some other form of overland transport to arrive at your predetermined destination. To get the full experience, it's always best to have a local with you that can walk, sail or drive you through the various secluded spots and show you all the hidden gems that are waiting to be discovered.
Today, Air Charter Service walks you through three secluded, off-the-grid travel destinations. Sometimes, the only thing that can shake off the hustle, bustle and grunge of city life is an escape to a secluded resort with untouched sites for some much needed R&R (rest and relaxation).
With touch down in one of the world's largest offshore financial hubs, the Cayman Islands' smallest stretch of land "Little Cayman" and then move onto the majestic setting of the Channel Islands' "Sark Island". Our final stop lies on the south-west coast of North Africa to behold one of the wildest idyllic beaches, Guelmim's Tan Tan Plage Blanche.
Little Cayman, Cayman Islands
The Cayman Islands are often spoken of in hushed tones, with a lot of emphasis on the role that it plays as one of the of the world's largest offshore financial centres. Yet, bet you didn't know that its sister island, Little Cayman, is a paradise all on its own.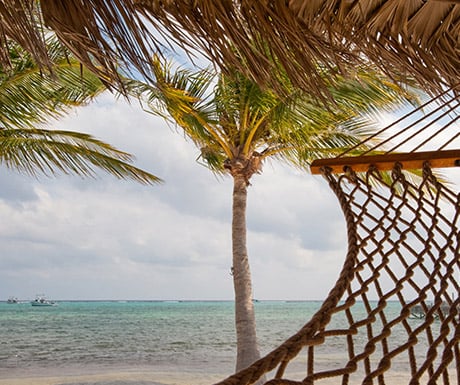 With less than 170 people making up the population, Little Cayman is by far the most remote of the three stretches of land that make up the Cayman Islands – making it the epitome of tranquillity. With absolutely no need to worry about being bothered by masses of people, you're more likely to encounter the many wild species which inhabit the land – whether it's the wild bird species or different iguanas.
If your idea of the perfect holiday encompasses top class scuba diving, remote hiking trails, a gloriously quiet atmosphere, deep sea diving, kayaking or fishing, allowing you to take in natures various miracles; Little Cayman is ready and waiting with an unspoiled setting for you to experience and enjoy. Little Cayman has a range of hidden treasures just waiting to be discovered.
Prime scuba diving spots include Bloody Bay and Jackson's Bight, located north of the island. Nominated as the world's best spot for scuba diving time and time again, if water sports are one of your many fancies, exploring Little Cayman should be next in line on your bucket list.
In as far as remote travel destinations go; Little Cayman is a worthy choice.
How to get there
Flight check: Charter a private jet, book a flight.
Boat trips from Great Cayman, will need to be arranged to Little Cayman.
The Channel Islands' Sark Island
Voted as one of Travel National Geographic's best trips in 2015, it's easy to comprehend why the beautiful Sark Island, made it onto this remote destination travel list.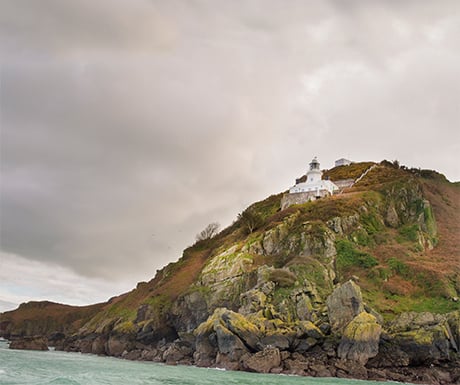 Crowned the 'Jewel of the Channel Islands' Sark much like Little Cayman has been marked as the smallest of the Channel Islands. For a picturesque, historically and culturally enriching experience, Sark Island would definitely be worth consideration when planning your next remote travel experience. Though flights only land in the neighbouring mainland of Guernsey and Jersey, you can take a ferry or boat trip out to Sark Island. With only a few cars to be seen on the roads, most of your travel on Sark Island will be on foot or by carriage. With a general population of approximately 600 people, you'll be provided with the luxury of being less accosted by tourists than if you were to travel to the more populous regions.
For beauty without measure, lose the dregs of city life with just one visit to this off-the-grid destination and embrace its breath-taking views. It has its fair share of luxury, whether you book in at the family owned Stocks Hotel or opt for a B&B stay. However small this island might be, it still has opulent accommodation and dining facilities – with spectacular views and mountainous regions waiting to be explored. The island also has a wealth of history to be discovered: from carriage rides, magnificent gardens, adventurous boat trips, galleries, down to handmade chocolates. With so many things to do – Sark Island is not to be underestimated.
How to get there
Fly to Guernsey, or Jersey by jet charter.
Upon arrival you will need to arrange the relevant boat service to whisk you off to Sark Island, whether you opt for a ferry ride via the Sark Shipping Company or opt for a more bespoke boat experience.
Plage Blanche, Morocco
The south coast of Morocco rarely gets the attention that it deserves, with tourists more likely to flock to the more popular Marrakesh, Fes and Casablanca areas.
However, on the south west of Morocco just outside the village of Guelmim, known as the Gateway to the Sahara, lies a white beach (Plage Blanche) cited as one of the most extraordinary, untainted and secluded beaches in Morocco. Those that have made the trip have been left awe inspired by the magnificence of this remote beach and its rustic, untouched splendour. The standard way of accessing this beach would be to fly into Guelmim and arrange an overland drive to the idyllic beach. The surf's always up at La Plage Blanche. Wave hunters stand on your guard, as this white beach is known as a hot spot for those wishing to catch a wave or two. The waves are a prime spot for kite surfing too, especially if you get tired of lazing in the sun.
You could also just take a dip in the crystal-clear waters and familiarise yourself with the local fishing community, who will be more than likely to lead you in the direction of the land's greatest treasures.
How to get there
Charter a private jet to Plage Blanche Tan Tan or Agadir Al Massira airport.
Overland driving to the Plage Blanche – 40km outside of Guelmim.
Arrange for accommodation in Guelmim or in one of the neighbouring cities.
That pretty much wraps up ACS's most extraordinary remote destinations to add to your travel itinerary. The selected spots are just a few of the many remote travel destinations that are waiting to be explored. They may lead you to roads less travelled; but that's just the point – is it not? Off-the-grid and out-of-this-world experiences – all with the promise of a more exclusive travel experience.