The best culinary tour agents to satisfy your appetite for Andalusia
There has been much buzz in the culinary world of late about the emergence of the fine food scene in Andalusia, particularly in Malaga. With eight Michelin stars awarded to restaurants in Malaga province and a total of fifteen across Andalusia, the region is challenging the long standing prominence of the Basque Country and Catalonia. But the top chefs and restaurants of Andalusia still only present a superficial taste of the gastronomic richness of the region. For a deeper, more experiential take on the full and varied culinary scene of Andalusia, try booking an itinerary with one of these specialist operators. Each of these operators selects private and luxurious accommodation for guests on their Andalusian tours to offer maximum authenticity, privacy, home facilities and that feeling of living like a local not possible at a hotel. All tours are fully serviced, planned and guided. Spaces available for individuals, couples, and mixed or familiar groups together.
Paladar y Tomar
Owned and operated by Spanish natives and wine specialists Valeska Idarraga and Fernando Paredes,
Paladar y Tomar
has long offered tailored culinary itineraries in the north of
Spain
and the northern wine regions, along with various Andalusian tours ranging from half-day experiences to full routes of nearly three weeks duration. Their personal love of sherry inspires some very special explorations in and around Jerez and the sherry triangle, for instance. Now, however, the owners are expanding their Andalusian offerings and bolstering their portfolio with new and exclusive opportunities not available elsewhere.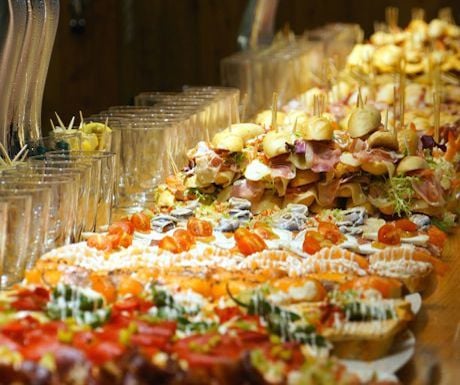 While every tour is tailored specifically to the wishes of the client, sample experiences may include private cooking sessions with a local Michelin starred chef, private access to some of Andalusia's most famous historical sites and gourmet producers not open to the general public, multiple local chefs for hands-on cooking courses, private kitchen sessions in top restaurants, and various expert guides to accompany every outing and experience. Gastronomy is the common thread for all of the Paladar y Tomar explorations, covering a well rounded foundation of culture, history, lifestyle and tradition through food and wine. Valeska and Fernando are extremely well connected in their native Spain and there is virtually nothing they can't organise on the culinary front in order to delight their clientele. Paladar y Tomar are currently launching the new Andalusian packages but already taking booking requests for the first weeklong itineraries set for June and September.
Delectable Destinations
Based in Montreal, Canada,
Delectable Destinations
began with a focus on Italian culinary holidays; however, owner Carol Ketelson made her first foray into the world of Andalusian gastronomy in 2014 and has since expanded into
India
as well. Delectable Destinations has delivered numerous successful tours in Andalusia to date, and strengthened the vital network of contacts and collaborators along the way. Carol personally accompanies every group, always limited to an intimate number, creating a bespoke and personable experience that never plays out the same way twice and guarantees a high level of attention and engagement for every guest. Wine tours, cooking classes, tours of olive mills and local farms, inside access to local restaurants and culinary establishments – all are a part of the Delectable Destinations experience; all is carefully curated and closely guided throughout.
The next Andalusian adventure runs from 30th April to 7th May (space still available), with another tour scheduled for the last week of September 2016.
Epicurean Ways
American born Jane Gregg lived for many years in Spain, where the cultural and culinary traditions inspired a life long passion that brings her back multiple times each year. After founding
Epicurean Ways
in 2007, Jane spent a solid two years intensively traveling Spain to personally establish the necessary network of chefs and specialists, wineries and artisanal producers, and guides and writers that would help to establish and deliver her culinary trips in the country. Epicurean Ways still relies on this network of hand picked specialists to act as guides and contributors for the numerous tours they offer across the Iberian peninsula, having added Portugal trips in 2014. The Epicurean Ways itineraries are also highly tailored and customised, promising guests a personalised experience no matter the size or tastes of the group. Clients may select preset trips with an established itinerary ready to roll, or pick and choose from activities to create their dream trip. In addition to food and wine related activities, each trip will contain a healthy dose of cultural and active adventures, local access and personal attention from chefs and guides, and the inherent influences of history, art and architecture of the region. A few of the preset Andalusian trips are now accepting reservations, while the tailored experiences can be planned with you at any time.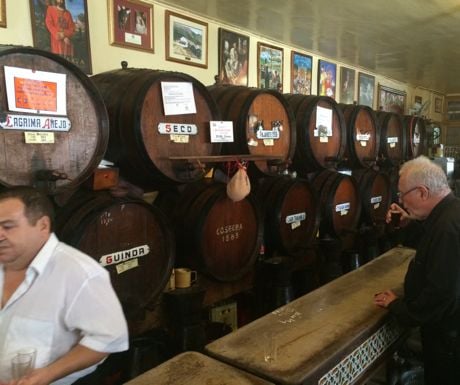 Spanish Journeys
Teresa Parker is another life long admirer of Spanish life and Spanish cuisine. Having lived in
Barcelona
for ten years and having studied the culinary arts there, she founded
Spanish Journeys
in her native U.S. in order to share her insights and passion, and ensure many an enjoyable return. With a particular fondness for the Spanish Basque and Extremadura regions, Teresa has more recently focused her sights and taste buds on Andalusia. While every Spanish Journeys journey will include an integral focus on the food and wine of the region, the trips often also centre on health and wellness, with walking tours, fitness retreats, and packages to heal the body and soul. Beyond these specialist culinary tour operators there are other agents based right in Andalusia that have established the requisite contacts and connections to offer high level and exclusive gastronomic experiences on request. Take for example Lindsay Gregory of
The Luxury Villa Collection
. The Luxury Villa Collection holds a portfolio of some of the most exclusive properties across Malaga province that only come fully serviced and include concierge. Simply get in touch with Lindsay with your request for a stunning villa and whatever your culinary wishes might be, and enjoy the fruits of her well oiled network. Likewise, see Eduardo Blanco of  
Different Spain
. Eduardo is a native born Andalusian and still lives and works in Seville. With a local, personal network built over a lifetime, Eduardo is a private, luxury travel advisor and personal concierge with unrivalled access. What is your gastronomic whim? Just ask Eduardo.
Alan Hazel is Owner and Director of Cortijo El Carligto.
If you would like to be a guest blogger on A Luxury Travel Blog in order to raise your profile, please contact us.
Did you enjoy this article?
Receive similar content direct to your inbox.