By
Anna Moggia
on May 30, 2016 in
Accommodation
,
Attractions
,
Europe
,
Food and Drink
,
Going Out
,
Hotels
,
Italy
,
Leisure Travel
,
Regions
,
Restaurants
,
Speciality Travel
,
Travel Miscellany
,
Western Europe
When you live in a small mountain town up in the white Dolomites you grab any chance to drive down to Venice and if you only have 24 hours, well that's when you want to make most of all the luxurious and special assets and commodities that this magical city has to offer.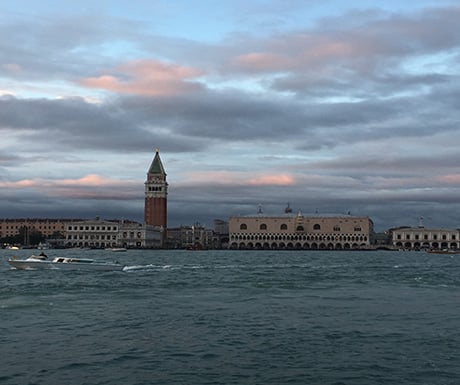 Novecento Boutique Hotel
Choosing the hotel for only one night is not an easy feat. Perfect central location in a quiet alley off a big square and in close proximity to all the important sites. the only aspect we did not consider was that this is such an alluring and captivating home that you have to drag yourself out the door and remember that time is tight.A perfect mixture of oriental and Venetian furnishings make it a truly magical gem. The staff is truly a pleasure and eager to be of assistance.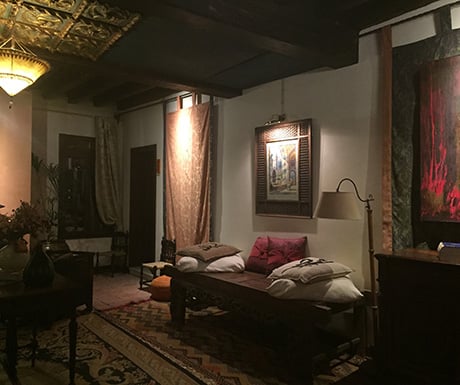 Shopping spree
When you finally manage to drag yourself away from that ethereal oasis and into the flow of tourists that amazingly seem to force you into the area around St. Mark's square and right into the lap of designer stores. Very, very difficult to resist. Maybe the first one and probably the second but finally temptation will win and you will land up with more than one famous parcel. These magnificent stores that entice you into their womb not only for their products but for their mixture of antique walls and modern decor. Along a canal or on a bridge, in a large piazza or a narrow alley, only in Venice can shopping be so exciting and diverse.
A glide on a gondola
After all that hard work and a bit of persuasion, what better way to get off your feet and still see Venice than hopping( with a bit of help) on a gondola and float through these mystifying canals. Seeing Venice from the water is truly an enchanting experience, especially in the tight canals where only the gondolas can enter. Looking up at the beautiful palaces and bridges, you seem to be drawn back into another era when this was a vibrant and important city and not only of tourists.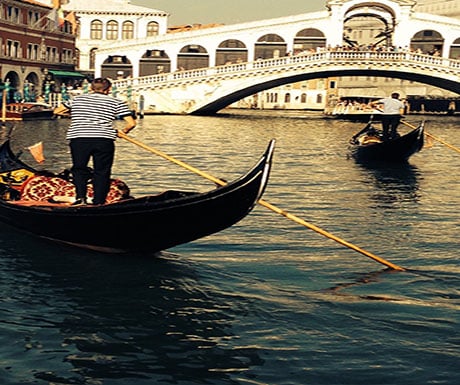 Aperitivo in Saint Mark's
How can one walk through Saint Mark's Square and not be drawn to have a pre or post dinner drink in one of the historical bars of the most beautiful square in the world? Sitting directly in this picture perfect setting,sipping a drink, gawking at the changing colors and listening to the enchanting live music. A surreal and sensorial experience. Not to be missed for people and pigeon watching.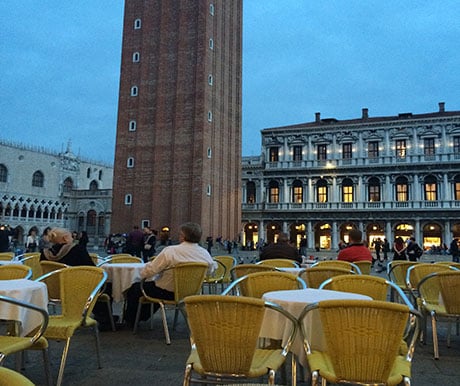 Osteria Santa Marina
This is my favorite restaurant in Venice. In a quite piazza, off the beaten track but always full. What is important in this establishment is not the decor, which is relaxing but not very pretentious, but what is in your plate. The fish is always fresh so the raw fish platter is a must, especially coming from the mountains where fresh fish is not easily available. The pasta is homemade and all the ingredients are of the highest quality. A definite sign that you will not be disappointed is that it is well patronized by the locals which in Venice is very important.
Fortuny Museum
If you can manage a visit to a museum in such a short time frame, then the Fortuny Museum is a must. This art museum is actually more a true Venetian palazzo where the authentic treasures are enticingly blended with various exhibitions. So many interesting things to admire; from the original Fortuny art works, textiles and lamps, an extensive library and the temporary art displays held there.The Palazzo is made up of 4 floors which are all open to the public.
More than an art museum it gives the feeling of visiting an artist's precious home. The last floor is an open space which is sparsely furnished and has a completely different tone to the rest of the house. Once again one feels drawn back in time in this historical space.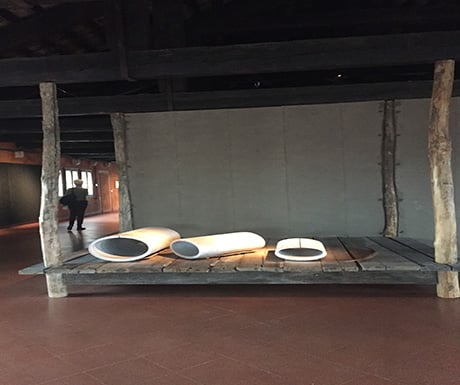 The historical Florian Caffe
And strangely all canals and alleys seem to lead back to the majestic square of Saint Mark,s and for our last stop we choose to have a light snack at the famous Caffe' Florian, one of the oldest and most renowned cafes in the world. To truly appreciate the ambiance of this Venetian gem, one has to choose to sit at an indoor table. The premises are made up of different rooms, each with a different theme and related artwork. So here you can have the best of three major Venice attractions; Saint Mark's square, famous artwork and of course, The Florian.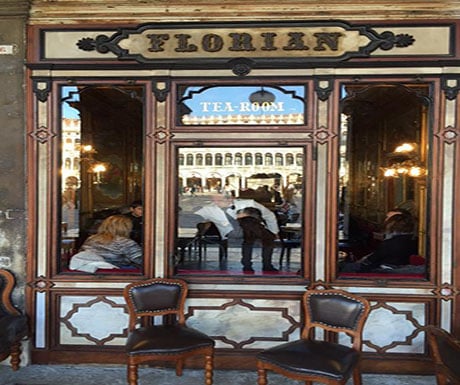 Anna Moggia is Owner of Boutique Hotel Zenana.
If you would like to be a guest blogger on A Luxury Travel Blog in order to raise your profile, please contact us.