Fancy a bottle of tequila for a mere $3,500,000? Then head over to Ley .925 to buy one. You're probably wondering what's so special about this bottle of tequila? The tequila is mark Law .925, which is an extra premium, made with select agave with 42 degrees of alcohol. It has been in barrels for 7 years. Currently it's the world's most expensive bottle of tequila. Have you heard of a more expensive drink?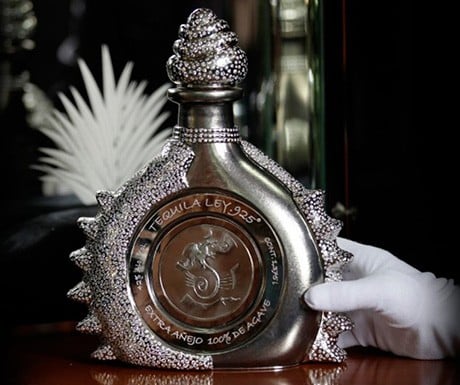 The secret lies in the bottle itself
I've no doubt that for tequila connoisseurs the pedigree of Ley .925 is suitably impressive. However what gives Ley .925 its full value of $3,500,000 is its bottle. The tequila's producers intended that the world should be more serious about valuing tequila more. So they decided to create a bottle named the Diamond Sterling Bottle, which is fashioned from platinum with diamond inlays.
José Dávalos Mejía, the designer, says that the bottle contains two kilos of platinum and carries 4,100 perfectly white diamonds. The handmade bottle itself is ceramic and the sponsor, the owner of the tequila company, Hacienda la Capilla, Eduardo Barba said it is "a jewel that envelops another jewel: tequila."
17 artisans in Mexico spent 10 months creating the bottle.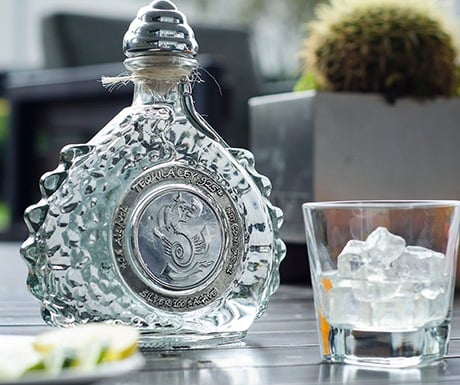 For a more modest price tag of $1.5 million dollars
For a more modest price tag of $1.5 million dollars alternatively you can enjoy Ley .925 from a diamond encrusted bottle.
Another option is only $225,000
You could always opt for the most economical of this range of three different bottles, which is only $225,000. You'll still get the same tequila in another beautiful bottle, this time crafted from pure platinum and white gold. The logo is fashioned from solid platinum.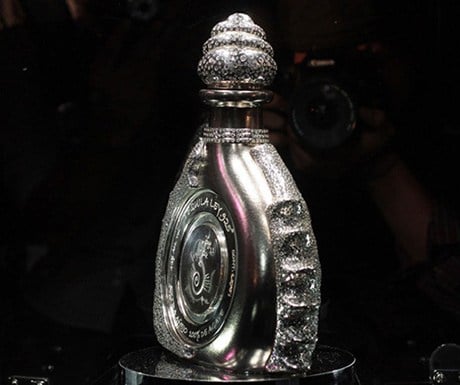 So far this is the world's most expensive drink that we've discovered; do you know of a drink that costs more than this $3,500,000 price tag?