By
Paul Johnson
on Sep 06, 2017 in
Attractions
,
Events
,
Food and Drink
,
Going Out
,
Leisure Travel
,
Middle East
,
Regions
,
Restaurants
,
Speciality Travel
,
Travel Miscellany
,
United Arab Emirates
With the world's biggest ferris wheel rising, hotel expansions at Atlantis, The Palm in excess of £77m and Damac's new luxury property due to open this year, it is an exciting time to be in Dubai. Have your breath taken away by the mesmerizing performances of La Perle as they begin their first shows or enjoy the multi-sensory Orbi Dubai experience taking you on a virtual voyage of discovery. All this and more are just some of the latest luxury developments happening in Dubai.
La Perle
La Perle, a brand new, one-of-a-kind theatrical experience has just opened and will reflect the beauty and flavours of Arabia as well as embodying the soul of its hosting neighborhood, the spectacular Al Habtoor City.
La Perle is the first ever resident live performance show in the U.A.E., with 450 performances a year. It is a 1,300-capacity theatre combining a range of technology and creative imagery to produce a spectacular visual display. Conceived by world-famous Cirque du Soleil director, Franco Dragone, 65 entertainers from 23 countries will perform an array of aerial and aquatic stunts during the show, above an on-stage floor. Unlike other performances, which are often modified to fit into a stage – the theatre for La Perle is tailor-made for the show itself. Seats are built to "wrap" around the theatre, creating an intimate and exciting atmosphere for the audience.
World's biggest ferris wheel
Ain Dubai – the largest and tallest observation wheel in the world, is now halfway complete. The wheel rim is one of the most striking features of Ain Dubai and is now clearly visible at Bluewaters Island, where the landmark is being assembled. Once completed, Ain Dubai is sure to become an iconic destination, offering visitors and residents stunning 360-degree views of the city and its spectacular coastline.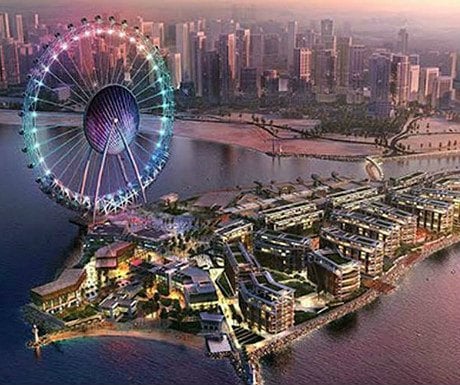 The 668 feet tall marvel will have the capacity to carry 1,400 passengers in 48 self-contained capsules. The hub and spindle at Ain Dubai were installed in 2016 and the final structure will include around 9,000 tonnes of steel, almost 25 percent more than the amount of iron used to construct the iconic Eiffel Tower in Paris.
New 24/7 fish market
Dubai's new fish market, Waterfront Market, will be located in Deira and will officially open in October. The new market will be open 24/7 and will be one of the most important specialised markets in the Emirates. Besides being a fresh food shopping experience, it's an environment where local fisherman, butchers and vegetable and dry good traders can grow – blending a traditional Emirati souq with a multi-cultural retail bazaar that reflects the evolving city of Dubai.
New multisensory natural-history project
Dubai is the first city outside of Japan to open Orbi, a high-tech, multisensory natural-history project from the BBC and Sega, setting off its visitors on a virtual voyage of discovery. Recently opened Orbi consists of twelve different nature zones designed to create experiences that would be impossible in the real world – where visitors can soar through Earth's skies, follow in the footsteps of polar explorers and experience the thunder of being placed in the centre of an elephant migration. The centrepiece of the attraction is the Earth Theatre, a 35-metre-wide screen with a powerful 3D sound system where the natural world comes to life through state of the art technologies including fog, vibratory sensations and fragrances.
Another night beach
Due to overwhelming public feedback received regarding the Night Swimming Beach at Umm Suqeim, a new night swimming facility will now be available at Al Mamzar Beach. The facilities include a main rescue station and a qualified crew of rescuers equipped with all safety, rescue, ambulance and communication equipment, as well as beach and water rescue bikes that ensure a safe environment for beach-visitors. This initiative is a continuation of Dubai Municipality's efforts to improve the emirate's public beaches and provide smart services that support the Government of Dubai's plan to transform the emirate into a smart city.
The Woman in Black
One of the world's most successful plays, The Woman in Black, is due to return to Dubai for a limited run. The legendary thriller-horror play is returning to Madinat Theatre in Madinat Jumeirah. There will be nightly shows plus four matinee performances of the chilling production, which has been internationally acclaimed as one of the most spectacular live shows in the world. Now in its 27th year in London's West End, the production returns to Dubai following sell-out runs in 2009, 2012 and 2015, and will feature cast members from the London show.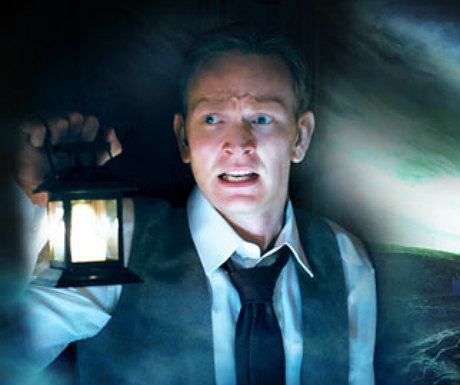 Re-vamp at Atlantis, The Palm
Dubai's Atlantis, The Palm will undergo a £77m programme to refurbish the resort's 1,539 rooms and suites. Having started on the 4th of July 2017, the iconic five-star destination resort will embark on a three-year programme that will see 50 rooms and suites refurbished every six weeks. Completion for the mammoth task is marked as 2019, just in time for Dubai Expo 2020. UAE-based interior design studio WA International has come up with a fresh look and feel for the updated guest rooms, with contemporary carpeting mirroring the turquoise sea just outside, and coral accents.
Balconies and bathrooms will also get a facelift, with free-standing bathtubs and Greek Didyma marble basins. Technology enhancements will include 49-inch flat-screen televisions, proximity reader key systems, among other features. The hotel's all-day dining restaurant Kaleidoscope is also currently under renovation, and will see a new dynamic introduced when it re-opens this month. Further projects planned are the re-design of Ayamna Bar, Nasimi Beach and The Imperial Club.
New beach club
A brand-new beach club, Azure Beach, has opened at Rixos Premium Hotel on Jumeirah Beach Residence. The Mediterranean-inspired beach hangout is the first of several outlets to open in the new Rixos Premium. Azure Beach caters for the whole family with seaside and poolside facilities ranging from a relaxed lounge area serving fusion Asian dishes for lunch and dinner, a shisha terrace where guests can sit back and unwind, an infinity pool equipped with private island beds overlooking the Dubai Eye and The Palm, a beach with all the comforts and a fun-filled kids club.
New ultra-luxury hotel
Damac Properties has announced that it will open an ultra-luxury five-star hotel in Dubai's Downtown district later this year. The 305-key Damac Maison Royale The Distinction will have over 52 floors. The property features a choice of fully serviced deluxe rooms as well as one, two and three-bedroom suites that are complemented by a full kitchen, a spa and health club.
Golf championship
Dubai will be home to one of the world's most prestigious tournaments for another three years after it was revealed that Jumeirah Golf Estates will remain the host venue of the European Tour's season-ending DP World Tour Championship, Dubai, until 2020. The Earth course at Jumeirah Golf Estates, a member of the European Tour Properties network and branded as a European Tour Destination, has been the permanent home of the DP World Tour Championship, Dubai for the last eight years and is a fitting finale for the concluding Rolex Series event of the season with a prize purse of US$8 million and the additional US$5 million Race to Dubai bonus pool.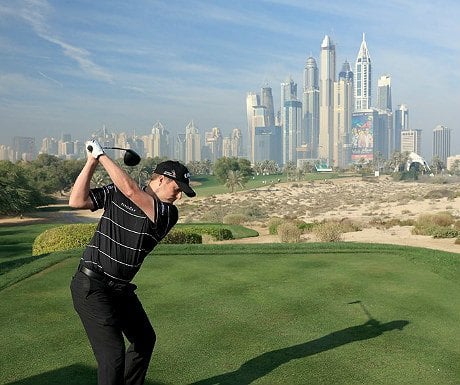 Dubai World Cup
Tickets are now on sale for one of the biggest days in the city's sporting and social calendar – the Dubai World Cup. In March thousands of stylish racegoers were treated to a stunning performance at the 2017 Dubai World Cup when racehorse Arrogate lived up to expectations and won in superb style. This was then followed by a concert from Australian pop powerhouse Sia. The new racing season kicks off at Meydan on 9th November, and tickets are now available online for next year's main event, with plenty of early bird offers. The Dubai World Cup 2018 will be held on 31st of March, and the day will showcase nine top-class races and a total prize purse of $30m.
Key West comes to Dubai
Key West Bar & Grill opened earlier this year at Nikki Beach and captures the essence of the resort town on the tip of Florida. Mixing Floridian, Caribbean with Latin influences guests can expect authentic ingredients that are grown locally, the freshest fish and seafood, citrus flavors, and signature spice rubs for grilled meats. With a charming, serene beachfront setting, visitors can start early celebrating with traditional sundowners and aperitivo, Key West also features a boutique collection of rums and cigars from the Caribbean and Latin America.
A new place to have brunch
Sarabeth Levine, who is now 73, pioneered the culture of social brunching in the Big Apple, and recently opened the first Sarabeth's restaurant in the Middle East, in Dubai. Sarabeth's is one of the most famous spots for brunch in New York City, having appeared on the sets of Gossip Girl and Sex and the City. The Bakery Café and Restaurant is frequented by celebrities like Kanye West, Brad Pitt, Taylor Swift and many other A-Listers. Now in Dubai, Sarabeth's is at City Walk. Here guests are serve the New York signature brunch dishes including the fat and fluffy French toast and eggs benedict. In addition, the multi-award-winning chef and Sarabeth's founder, Sarabeth Levine, has personally created just for Dubai, an outstanding contemporary-American menu for lunch and dinner using the finest ingredients.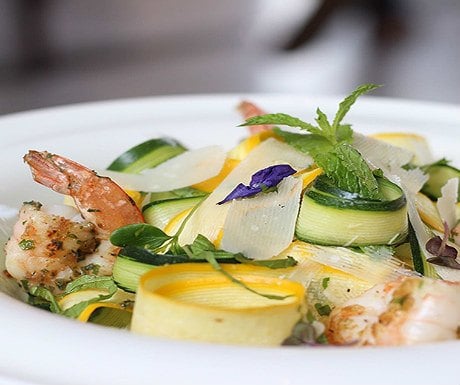 Michelin-starred street food
Michelin-starred chef Atul Kochhar has launched a six-course Indian street food menu at JW Marriott Marquis Hotel's Rang Mahal. Kochhar explores the flavours of his youth and his culinary adventures through North and South India. Guests can choose from seekh wali kaathi, the much-loved lamb kebab of Delhi, rolled in paratha served with spicy green chutney or try some keema toast, slow-toasted bread with hand pounded lamb masala.
Chinese cuisine
Located in the FIVE Palm Jumeirah Dubai, Maiden Shanghai has just opened and is led by Luo Bing, formerly head chef of Hutong in London. The menu is takes guests on a journey through China, with flavours from four types of Chinese cuisine – Cantonese, Sichuan, Shanghai and Beijing. The restaurant is spread over three floors – with a restaurant, a bar, and a rooftop lounge, along with three private dining rooms. The interiors are inspired by Chinese history, with a colour palette of bronze, teal and white alongside a collection of antique chandeliers, lanterns and other decorative features, all sourced from vintage stores across the world.
Nature-inspired shopping
The world's first nature-inspired shopping mall appears to be in full bloom. With developers behind Dubai Miracle Garden and Dubai Butterfly Garden, currently working on Cityland Mall, a £250 million development that will be packed with botanical wonders and set to open in 2018. The 200,000-sq ft open-air garden, dubbed "Central Park", will feature a mini-version of the famed Miracle Garden, a mini water park, 300-year old ancient tree garden, a Japanese garden, a 360-degree rooftop garden, and a cluster of restaurants and cafés overlooking the natural wonders of the garden. In addition to all the garden features, there will also be a 3000-seat amphitheatre for artistic performances and a walking track along the garden so people exercise.
The Mall
The Mall, a new Dubai shopping centre, has been officially inaugurated. The 80,756 square foot centre, owned by Meadhad Rashed Meadhad Almheiri, spans two floors and houses more than 65 stores. It is aiming to attract around 5,000 visitors per day during its first year of operation. Mall chairman Rashid Meadhad Rashid Meadhad Almheiri said he expected its close proximity to the five star hotels at Madinat Jumeirah and view of the Burj al Arab to lure visitors "Our aim is to provide a one-off shopping experience that is totally different to that of the bigger retail malls," he said. Food and beverage options at the shopping centre include Arabian Tea House, Ayam El Ezz, Sahara Grill and The Hutch.