By
Paul Johnson
on Oct 18, 2017 in
Asia
,
Business Travel
,
China
,
Europe
,
Hong Kong
,
Middle East
,
Regions
,
Speciality Travel
,
Switzerland
,
United Arab Emirates
,
United Kingdom
,
Western Europe
Travel around the world on business a lot? If you do, you'll no doubt appreciate the comfort of a good quality, long-term base when you travel – something that gives you more independence and privacy than a traditional hotel stay. We spoke to our friends at Vision Apartments to identify five luxury apartments that you can rent in five of the world's leading cities for commerce. Here's the shortlist: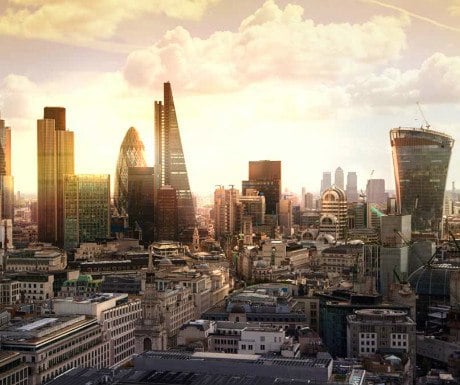 New York
Situated in the heart of Manhattan's financial district, this senior two-bedroom apartment at 70 Pine Street is a perfect alternative to a hotel suite, offering plenty of living space, and separate living and dining areas. Groceries can be delivered to your accommodation for those days when work is particularly busy.
Of particular appeal to the business traveller is free WiFi, a daily cleaning service and unlimited local and long distance calls. The residence even includes first-class on-site facilities, including a business centre with conference rooms.
Dubai
If you travel with family when you're working sometimes, you'll love this junior three-bedroomed apartment at Bay Central in Dubai Marina. Basing yourself here puts you within easy reach of Jumeirah Beach, the Dubai Marina Mall and Dubai Media City, and yet only 30 minutes from the international airport Al Maktoum.
The accommodation is bright and airy and its proximity to a number of Dubai's main attractions means that it's perfect for combining business with pleasure. Tenants may even enjoy an open swimming pool and fitness centre, as well as other extra facilities for free.
Zurich
Zurich is Switzerland's largest city and one of the world's principal financial centres. This senior 3-bedroom apartment at Bellariastr 36 in Zurich comes with all the mod cons that you might expect from a top quality apartment, but also comes with two balconies that offer fantastic views of the city and lake.
The apartment is quiet and relaxing, and yet only 10 minutes from the city centre and 40 minutes from Zurich Kloten airport. Access is easy through a modern keyless access system and free WiFi is included in the rental.
Hong Kong
This senior studio apartment in Hong Kong can be found at 26 Peel Street in the heart of the central business district, close to a number of international finance corporations as well as numerous consulates and to the Government Headquarters. Yet despite the hustle and bustle of this central location, you're also near the relative peace and tranquillity of the Zoological or Botanical Gardens and Hong Kong Park.
The apartment has floor-to-ceiling windows that let in lots of natural light and make the interiors seem even more spacious than they already are, modern design features and dark hardwood floors. A fully equipped kitchenette with a refrigerator, microwave, electric kettle, stovetop and toaster complete the offering to give you all the independence you need whilst working on the move.
London
No list on business travel would be complete without including London, widely regarded as the financial centre of the world. With this senior 3-bedroom apartment at Hyde Park Gate in Kensington, you'll be positioned in one of the city's most sought-after districts, where many embassies and consulates are headquartered and 25 minutes from Heathrow.
This spacious three bedroom apartment can accommodate up to six guests and is the epitome of elegance and refinement. The accommodation includes ornate decorations, decorative fabrics, upholstered furniture and state-of-the-art amenities, all combining tradition with modernism.
Disclosure: This post is sponsored by Vision Apartments.