Having recently spent around 10 days in Carnac in southern Brittany, we thought it would be fitting to share 10 great reasons to visit this popular French seaside resort. Located in the heart of Quiberon Bay, and close to Brittany's Gulf of Morbihan, Carnac enjoys a healthy influx of tourists, particularly in high season (July and August). Read on for our top 10 reasons to visit.
1. The prehistoric stones
No trip to Carnac is complete without visiting what the town is most famous for – the standing stones (also known as menhirs). Menhirs, tumuli, dolmens and alignments span an area over 4 kilometres long, with over 3,000 stones still standing on a site dating back over 7,000 years.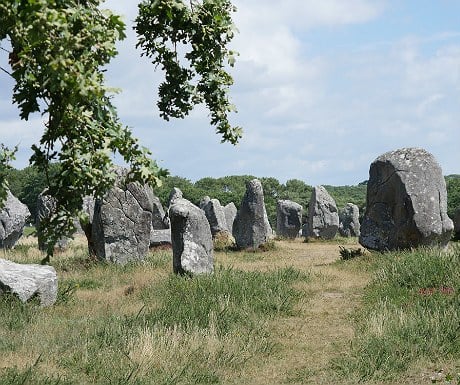 There is evidence to suggest that the site was in use since at least 5700 BC which means it long pre-dates the likes of Knossos and Stonehenge (and the Pyramids in Egypt), making it the most important prehistoric site in Europe.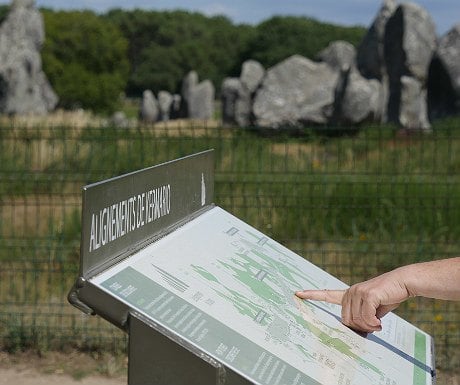 Theories abound as to why the stones are there. According to local myth, the wizard Merlin turned a Roman legion into stone, whilst others believe they are astronomical in nature, but the consensus is that they were erected during the Neolithic period.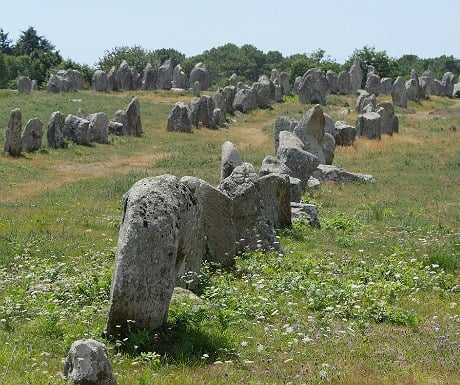 2. The beaches
There are five distinct, sheltered, sandy beaches backed by pine trees in the Carnac-Plage area of the town. The largest is the 2 kilometre-long Grande Plage which is popular with families and has two children's clubs. Légenèse and Ty Bihan are smaller and a little less crowded, the former having a morning fitness session in the main season. Windsurfers and kitesurfers will prefer Saint-Colomban which is a little more exposed to the winds from the west. Finally, Men Dû actually lies in Trinity but is at the limit of Carnac.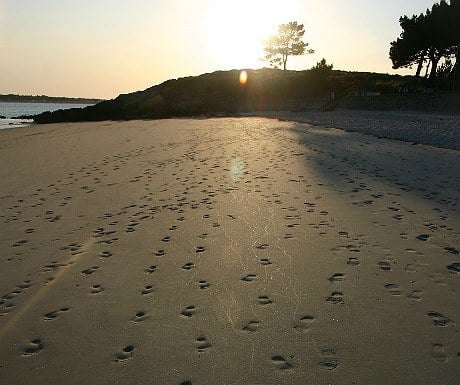 3. The town centre
Inland from the beaches (Carnac-Plage) is the town centre (Carnac-Ville) where you'll enjoy a less crowded atmosphere. Carnac-Ville exudes a small town charm with its eclectic mix of shops and St Cornély church at its centre (Carnac's patron saint is St Cornély, who is also the patron saint of cattle). Although still busy in season, Carnac-Ville has a more refined and relaxed feel about it when compared with the hustle and bustle of the shops and restaurants at Carnac-Plage. Head to the town on Wednesday and Sunday mornings for the market, though, and it does get very busy indeed!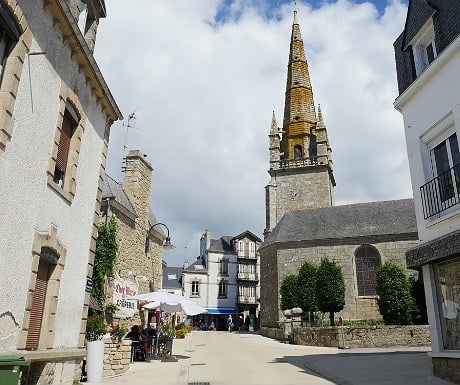 4. The weather
Although it can still gets its fair share of rainfall and can be cooler than other parts of France, Carnac still enjoys a predominantly warm and temperate climate, with average temperatures in the 20s from June through to September – nothing blisteringly hot but warm enough to be in shorts and T-shirt. Even in April and May, and October and November, it can still be inviting. In fact, Carnac enjoys over 2,000 hours of sunshine per year and, thanks to warm currents, the sea temperature is comparable to a number of resorts further south.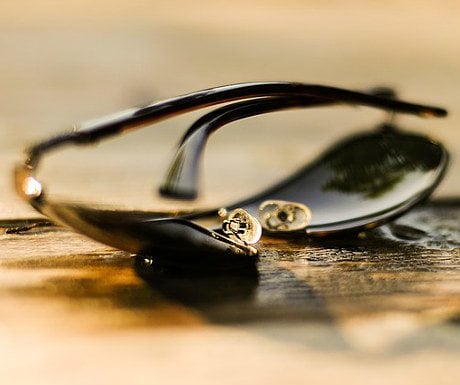 5. The food
Most of our meals were taken around the Carnac-Plage area since that was closer to where we were staying. In all honesty, this is largely dominated by places selling crepes and moules frites, but if you look around you will find a couple of gems.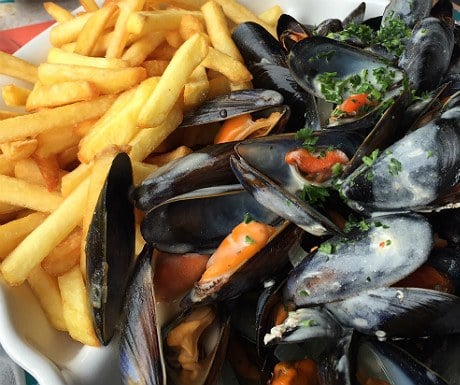 We felt the best crepes were at 'La Thalasso' creperie just next door to the thalassotherapy hotel we stayed in but, away from this standard fayre, we found two gems in the form of Le Cornely (away from the main hustle and bustle and just one street back from the beach) and La Potiniere (which was more in 'the thick of it' and deserving of the queue to get in).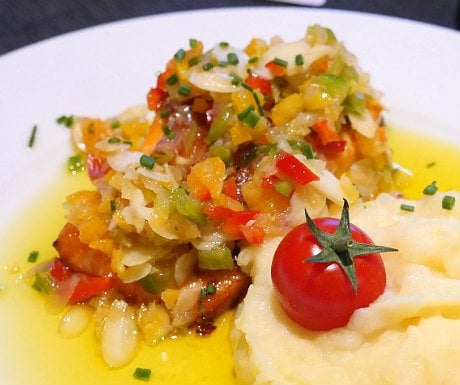 Back in Carnac-Ville there are a number of other eateries, with La Brigantine being a firm favourite.
6. The drink
Of course, it goes without saying, being in France, that the wine is plentiful and great quality, although Brittany itself is not known for its wine (the weather just gets a little cold for the vines so head for somewhere like the Loire if you actually want to visit a winery). But did you know Carnac is also famous for its cider? And very good it is, too. There are a few producers in the area – it seems they have more success with apples than grapes in this part of France.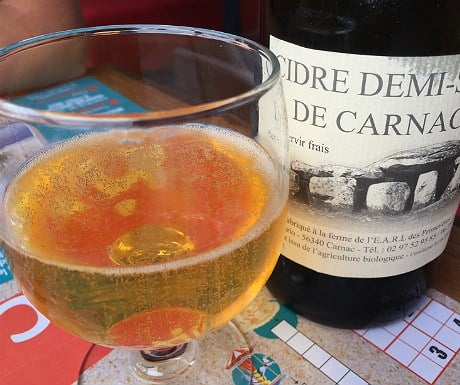 7. The sailing
The primary reason for this visit to Carnac (we had been before) was that our sons were competing in the RS Tera Sport World Championships. (You may recall us attending the same event last year, in Santoña in northern Spain, and me doing a similar post then.)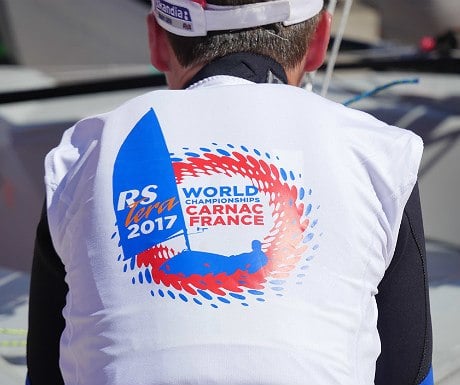 Carnac Yacht Club is situated at one end of the Grand Plage, is open all year round and caters for a number of watersports, not just sailing, and all abilities. It is in fact one of the most popular sailing venues in the whole of northern France.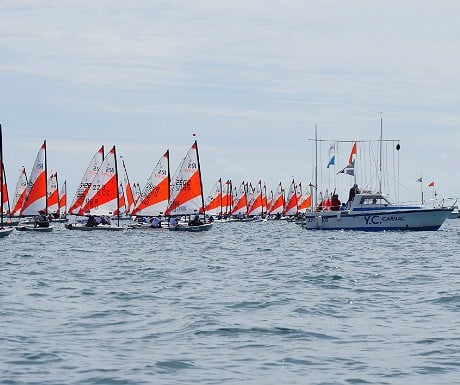 Conditions tend to be favourable because the location enjoys the Atlantic breeze without the swell since it is sheltered by the Quiberon peninsula. The competitors enjoyed reasonable wind on all but the final day.
Our eldest son (pictured below) came 11th in the world, and our youngest 36th, out of a total of 67 entrants, so we are very proud of them! Next year they will compete in the RS Tera Pro (bigger same, same hull) World Championships so we look forward to that challenge.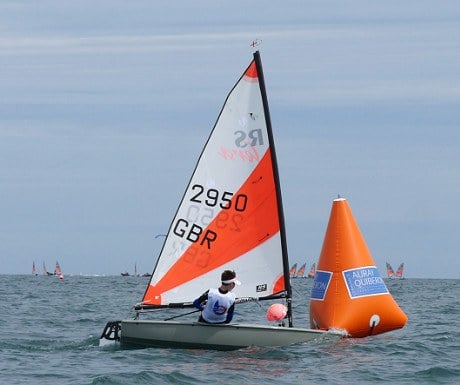 8. The open spaces
When walking from Carnac-Plage to Carnac-Ville, we were pleasantly surprised by the open spaces, stumbling upon a park complete with play area and impressive climbing contraption, football pitch, well-tended gardens, 'insect hotel' and more.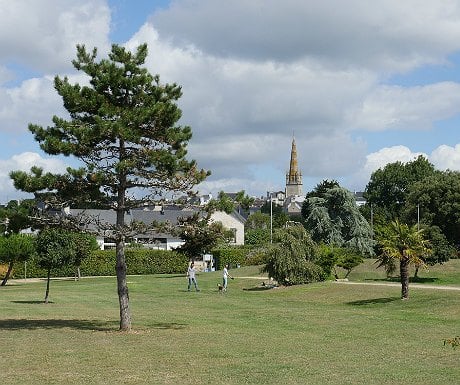 A great deal of thought, effort and maintenance had gone into this area to ensure it remained inviting and, during the time we were there, it was well used by locals. We've also found that France seems to do a good job when it comes to parks and picnic areas!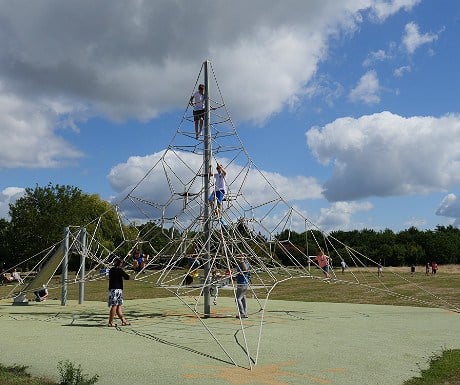 9. Thalassotherapy
I have already written about the hotel where we stayed: Carnac Thalasso Spa Resort & Hotel, nestled between the ocean and the salt marshes. The thalasso area and spa is not exclusive to staying guests so, even if you're not resident at the hotel, take a moment to make use of the facilities and experience the healing properties of salt water.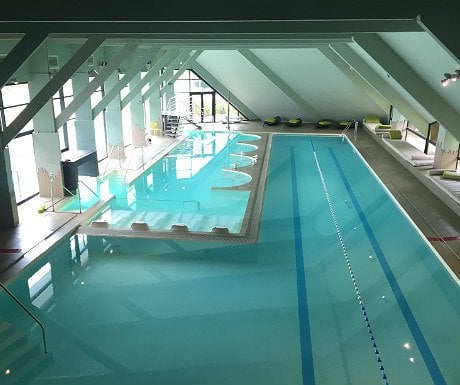 Saltwater contains minerals which are reputed to help with the nervous system and reduce stress.The heated indoor saltwater swimming pool extends outside and you'll find various neck and shoulder massage jets, a large outdoor Jacuzzi, relaxing alcoves, aquabeds and massage chairs that will leave you feeling rested and refreshed, ready to tackle the remainder of the day.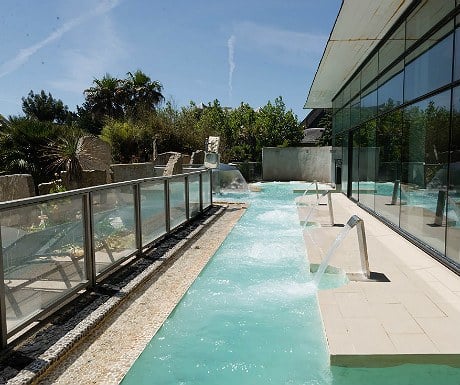 The spa also offers a wide range of therapies, marine treatments and cures whether you're looking for an active beauty programme, a new slimming regime or something else. You could even return home with some products from their BioCarnac cosmetic range.
10. The history
The seaside resort of Carnac was established in 1903, created on the old salt flats, and developed extensively through the 1950s, but it's the standing stones and the prehistory of the area that is of particular interest so much so that there is a Musée de Préhistoire (prehistory museum).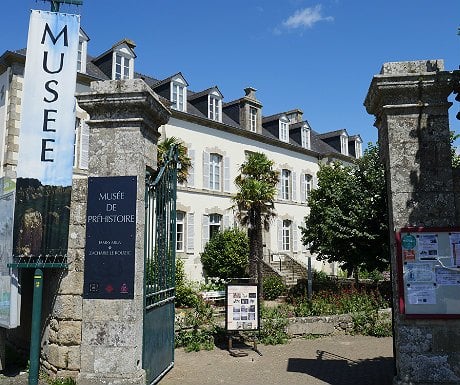 It is the first museum in the world for megalithism and houses one of Europe's finest collections of prehistoric objects that have been unearthed in the region. Here you can learn about what daily life was like in the Neolithic period. Floor 1 is devoted mostly to prehistoric finds and includes a 5,000 year old skeleton of a young woman, whilst floor 2 focuses more on the Bronze Age, Iron Age and Roman periods.
Disclosure: Our trip was sponsored by Brittany Ferries and Brittany Tourism.