10 ways to enable great luxury travel experiences
For many, luxury travel is just a pipe dream. But for others – and not just High Net Worth Individuals (HNWIs) – it's something to be enjoyed with a reasonable degree of frequency. To make luxury travel more attainable for you, we've summized a number of ways to make that next big adventure come to fruition, and to help you get the most from it.
1. Just do it!
Are you a procrastinator? Whether you're waiting until you retire to travel to that dream destination or wishing to find the perfect travel partner for the next big trip, travel is one of those things that is all to easy to 'put off'. Maybe the timing just isn't quite right or you find stepping into the unknown a little daunting. Here the slogan of a certain sports brand – 'just do it' – springs to mind. Life is too short to be forever procrastinating – it's time to stop finding excuses and to put a stop to over-thinking it all. Life is for living and, if you're to enable great luxury travel experience, the first to do is take that leap of faith…
2. Be prepared
There's a fine line between being prepared for your travels versus planning everything to the nth degree. That said, good preparation is key to maximising the enjoyment of your luxury travel experience. Simple things like downloading maps of where you're visiting onto your phone or tablet (so that you are not reliant on an internet connection once you're there), carrying translation aids (be they phrase books, dictionaries or apps) and having a first aid kit with you are all things that will aid your preparation. Having a portable WiFi hotspot can also be useful. And, of course, don't forget your camera so you have something to remember your trip by.
3. Think ahead
Of course, money doesn't grow on trees and so good financial planning is also key to enabling a lifetime of luxury travel. Putting a little money aside in an ISA (Individual Savings Account) in the
UK
, for example, will allow you to make your money go further in a tax efficient way. And utilising the skills of fund managers with a stocks and shares based ISA such as that offered by F&C Investments could see your investment grow further still, allowing you to make luxury trips more frequently. Click here to find out how you can make big plans for the future:
https://www.fandc.com/investmentisa/
Be familiar with the risks of investing, though, including the fact that you may not get back the amount invested, and note that tax treatment is also subject to change. The key is being comfortable with your chosen level of risk and investment.
4. Pack light
The lighter you can pack, the greater the freedom and flexibility you'll enjoy when you travel. Packing light makes travelling a breeze, particularly through airports if you don't have to check your luggage. How many times have you returned from a trip, unpacked and discovered a number of items you never used the whole time you were away. Learning to pack only what you really need is something of an art form, but one that pays off. Do you really need those extra clothes? Or could you just get them laundered? Do you really need that bulky wall charger? Most modern TVs having a USB socket that you can use to charge your phone. Taking a book or two? A Kindle takes up far less space (and is a lot lighter, too!). The less you carry, then the easier it is to travel. And it's a lot easier to keep track of your belongings, too.
5. Location, location, location
If you're to get the most from your luxury travel experience, it goes without saying that it's important to choose the right location. Of course, you'll need to consider things like whether you're looking for a city break, the beach or a rural location, whether you want to be active or just laze around, and whether you're looking for somewhere hot or a location that's a little cooler. But on top of the basics, there are a number of considerations to bear in mind. Have you checked the climate for the time of year you're going to be visiting? Is it monsoon season or hurricane season, perhaps? These are things you'll want to check to ensure your experience is an enjoyable one. Also look at events calendars. Maybe there is a festival on. Events can be small or world renowned but memorable travel moments are often at their best when they're timed to tie in with specific experiences.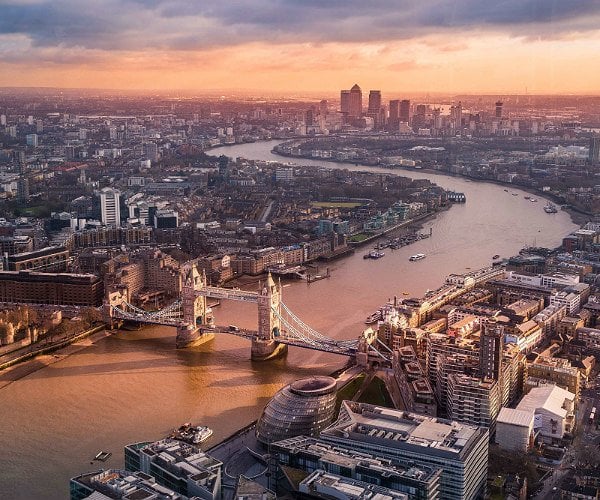 6. Do some good
Despite what people may think, luxury travel can be altruistic. If you're a conscious traveller, you'll no doubt be interested in engaging in sustainable activities also. With a little research and pre-planning, local good causes can be found wherever you travel. Visit.org is a useful starting point for this, offering thousands of tours/activities and with 100% of the host revenue being reinvested into a local cause. From trekking to Machu Picchu to playing with rescued dogs in Myanmar, customers can rest assured that their travel experience will be memorable as well as meaningful to the world at large.
7. Keep healthy
Staying in shape when you travel is not always easy but it's important to try to keep fit and healthy since it'll mean you can enjoy your travels more and potentially recover from jet lag more quickly. Of course, you'll often have a hotel gym at your disposal but, even if you don't, nowadays there's a host of apps to help you keep your fitness levels on track, whether you're watching your calorie consumption and weight with MyFitnessPal, counting your steps with Fitbit, running or
cycling
with Strava or using an audio fitness app such as Aaptiv. Bear in mind also that there are ways to see the sights and work out at the same time. FitToursNYC, for example, offer Central Park tours with a fitness twist, giving you a superior experience to running on a hotel treadmill. Engaging in activities such as skiing, swimming and golf are also a great way to stay in shape.
8. Use an agent
This might go against the grain of what others tell you, but there can be many advantages to using a travel agent as opposed to booking everything yourself. With our lives seemingly as busy and demanding as ever, and vacation time ever more precious, it is tempting to let an agent take care of everything. And whilst it can be fun to read up on different destinations, travel agents can save you a lot of time and stress. It's easy to think that they'll just add their cut to the booking, but often the opposite can be true and agents actually deliver more value rather than less, by having access to special discounts or upgrades that you otherwise can't access. In short, if you use the right travel agent, you'll get a more personalised service and potentially enjoy a more authentic, local experience.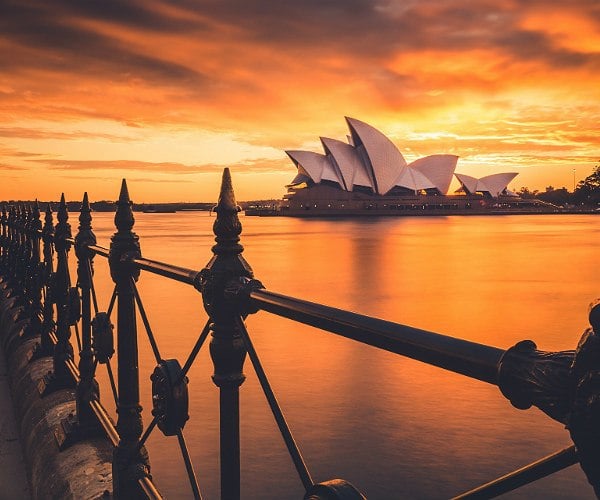 9. Use a concierge or local expert
You learn a lot from speaking to local people when you travel. If your hotel has a concierge, he or she will be able to provide you with tips, book you a table at the best restaurant, and so on. But another way to enable great travel experiences is to use a local expert. Context Travel provide private guides "for the intellectually curious traveler" – I used both them and an independent local guide for
my two days in Tokyo
and it was a fantastic way of getting a greater understanding of the city. In addition, services such as MeetnGreetMe provides a global platform that connects international travellers and local people so they have their own personal concierge service. This provides travellers with a unique opportunity to access local expertise and enjoy an authentic experience at the same time.
10. Put the phone away
Have you noticed how much people are glued to their phones these days? Sometimes we get too dependent on our devices at the expense of missing out on what's around us. To really get the most from your travels, you need to put your phone away – at least for significant periods of the day. Instead, look up and take in what's around you.
The Wyndham Grand is taking this to the next level by launching their new family program, Reconnected, which offers a discount to guests who lock their phone away and focus on what really matters – quality family time. Guests who opt-in receive a lock box for their phones as well as a multitude of amenities including an architect-designed in-room blanket fort, a celeb-created family treat, Instax cameras to capture it all, backpacks with lots of activities for the kids, and more. This came about because staff noticed how tech was affecting people on vacation. For instance, they have started to need more pool chairs because kids want to sit on their iPads rather than swim – it used to be an average of two chairs per family and now it's four.
Disclosure: This post is sponsored by F&C Investments. F&C Investments offers a range of savings plans and 10 investment trusts that are designed to help you reach your investment goals.
Did you enjoy this article?
Receive similar content direct to your inbox.