Luxury travel treats: Backpack from Dakine, charger from inateck, trousers from Daiwear and more
This week we have some real treats in store for you, from technologically advanced backpacks that could literally save your life to business travel wear for her that is every bit as stylish as it is comfortable. Whatever your type of travel – and your travel needs – hopefully you'll find some inspiration here for items that may be useful for your next trip.
Poacher Removable Airbag System 26L backpack from Dakine
Some days it's tough to know how the day will unfold, but take the Poacher Removable Airbag System 26L from
Dakine
, loaded with backcountry gear, and you'll always be ready if your crew wants to hike out of bounds or take a quick tour hunting for powder stashes. Drop in a Removable Airbag System 3.0® from Mammut® (sold separately) and you'll be armed with the latest and greatest in avalanche safety.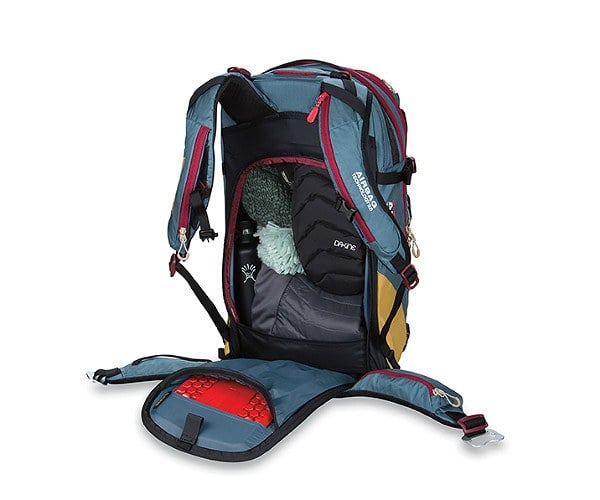 USB wall charger from inateck
This fast-charging USB wall charger from
inateck
comes with three detachable travel plugs to fit EU,
UK
and US, making it perfect for international travel. It comes with two USB A ports that allow you to charge two USB A devices simultaneously, including iPhones, iPads, various Android phones and more, with a charging current up to 2.4A. It also includes a type C port capable of charing the battery of an iPhone 8 to 50% within just 30 minutes, and meaning that three devices can in fact be charged simultaneously. It's a high quality build and not too heavy (around 200g) so perfect for your travel needs. The product can be purchased from Amazon
here
and, if you use the exclusive
A Luxury Travel Blog
code of RUFT45MS, you can enjoy 20% off!
Power Move trousers from Daiwear
Daiwear
garments are high-performing, elegant and effortless – perfect performance wear for professional women who mean business. And the Power Move trousers have a yoga-like feel – comfortable, mid-rise tailored skinny trousers that, despite being so comfortable, have a professional and flattering look, with pintuck seams down the front and curve-shaping darts on the rear. These are fully functional but at the same time will have you looking the part, however much you travel on business.
HORO leather folio case from Greenwich
Redesigned for Apple iPhone X,
Greenwich
's flagship folio case boasts some impressive new features whilst retaining the signature design principles they're known for. Updated with an ultra-robust electroplated shell in captivating gunmetal, their signature slim-profile style adopts its sleekest, most hard-wearing silhouette yet. While the electroplated shell provides noticeable protection from damage, this impressive case also conceals a hidden carbon fibre panel which is strong enough to protect your screen from a shotgun blast. Flip back that clever front cover and you'll notice there's also a hidden magnetic plate for use while driving – just fix your phone to your in-car air vent mount for hands-free safety and security. Complete with the German bull hide leather that is used to upholster Bentley motors, this case exudes quality that you'll notice every time you pick up your handset.
If you have a product you'd like to see featured in the 'Luxury travel treats' series on A Luxury Travel Blog, please contact us.
We also post occasional gift round-ups. If you have a luxury travel product that you'd like to see featured in one of those, make sure you sign up on this mailing list in order to receive an alert when we are compiling the next one.
Did you enjoy this article?
Receive similar content direct to your inbox.