In order to really make the most of your holiday, it is worthwhile to do a bit of reading about the country before you go. Bhutan has just four bookshops – three of them in Thimphu – and a limited selection of books in English, so we do recommend you try to buy before you go.
Most of the books you will find on Bhutan are printed in India and can also be found in small quantities in handicraft shops. Most luxury hotels have good libraries for this reason.
Here, we have compiled our reading list, a selection of personal recommendations which form a great introduction to Bhutan, from basic reference and guides, to literary fiction.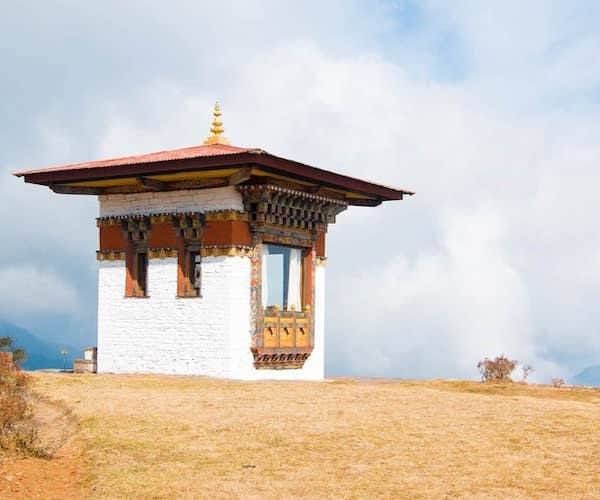 Guides
Bhutan by Odyssey
An essential guide to the country, this provides an in-depth introduction to the Himalayan Kingdom's history, culture and customs. It has detailed information on nearly everything you would need to know, and covers all the key sites, from the major cities to the remotest monasteries.
Birds of Bhutan by Carol and Tim Inskipp and Richard Grimnett
This compact paperback, written for the World Fund for Wildlife, is a comprehensive, illustrated guide to the birds of the kingdom. There are 680 recorded species in Bhutan, including the drongos, rose finches and the famous black-necked cranes, which now number around 250 in the world.
Reference
Treasures of the Thunder Dragon: A Portrait of Bhutan by Ashi Dorji Wangmo Wangchuck, Queen of Bhutan
The Queen Mother of Bhutan's portrait of her country is a captivating blend of personal memoir, history, folklore and travelogue. It provides unique and intimate insights into Bhutanese culture and society, with its vivid glimpses of life in Bhutan's villages and hamlets, monasteries and palaces. This book, with its specially commissioned illustrations by young Bhutanese artists and photographs from the author's family album, is essential reading both for those who plan to visit the Kingdom of the Thunder Dragon, and for armchair travellers who yearn to experience the magic of Bhutan through their imaginations.
The Raven Crown: The Origins of Buddhist Monarchy in Bhutan by Michael Aris
This is a handsome book about modern Bhutan and the Wangchuk dynasty, which has ruled for the better part of the 20th century. The late author, best known as Aung San Suu Khi's husband, wrote and lectured extensively on Bhutanese, Tibetan and Himalayan culture and history, and tutored the Bhutanese royal children in the 1960s and 1970s, of which rare photographs are featured in this book.
Himalaya by Michael Palin
This book covers the epic journey of Michael Palin, who took on the full length of the Himalaya over a 6-month period. There is a chapter in the book on Bhutan, which puts the only remaining independent kingdom in the Himalaya into context, both geographically and politically. He has interesting encounters with local nomads, and discussions on reincarnation and the pursuit of happiness with two of the king's cousins. There are also excellent photographs by Basil Pao, who shoots stills for the BBC series.
In the Kingdom of the Thunder Dragon by Joanna Lumley
Again, a book based on a BBC television series, but with added interest in that Lumley and her cousin follow their grandparents' footsteps. In 1931 they travelled across the country on a mission to award King Jigme Wangchuk with a Knight Commander of the Order of the Indian Empire from King George VI.
They documented their three and a half months through untracked jungles and unchartered plains on a film camera, and Lumley records her thoughts and impressions as she follows their route. She's a lively writer and again, it's a well-illustrated volume with photographs from her trip, archive pictures from her grandparents' album, drawings by Lumley herself, and extracts from her own journal and her grandmother's diary.
Bhutan: Land of the Thunder Dragon by Tom Owen Edmunds
Photographer Owen Edmunds was a relatively early arrival in modern Bhutan, invited by the royal family to photograph the country just as it was opening up to tourism after it had been closed to the west for 300 years. This photographic portrait shows the beauty and way of life of Bhutan, and there are some remarkable photos of parts of the country never before open to foreigners. It is even more worth reading these days, as the pace of change begins to quicken.
Bhutan: Himalayan Mountain Kingdom by Françoise Pommaret
Pommaret has lived in Bhutan on and off for almost 20 years. Fluent in Dzongkha and a Tibetologist, there are few outsiders who know Bhutan as intimately as she. She has a keen eye for everything from trekking and mountaineering, ceremonial scarves and the Dzongkha language, to food and archery. This is a passionate introduction to Bhutanese history and culture and is also a highly practical guide.
Fiction
The Hero with a Thousand Eyes by Karma Ura
This novella is the story of a royal court official, who was born in the early 20th century, and attending the Bhutanese King. At a significant time when, after 300 years, the country eventually opens its borders to foreigners for the first time, this young courtier documents his observations of his country as it changes. A sensitive and detailed account of daily life and court ritual, this book reflects an age and a set of manners central to the court administration which is now almost completely changed.
Folktales of Bhutan by Kunzang Choden
This is not so much a novel as a collection of thirty-eight retold Bhutanese folktales and legends. Each of the stories recounted here were heard by the author when she was a child living in Bumthang, central Bhutan, and she passes them on in the spirit of the oral tradition. It is also an excellent introduction to Bhutan's spirituality.
We hope you find this list useful, and if you have any suggestions to add, feel free to comment below!
James Jayasundera is Founder and Managing Director of Ampersand Travel. Ampersand Travel create bespoke and luxurious travel experiences to Asia, the British Isles and Southern Africa.
If you would like to be a guest blogger on A Luxury Travel Blog in order to raise your profile, please contact us.