By
Leora Rothschild
on Jun 16, 2018 in
Africa
,
Asia
,
Australia
,
Ecuador
,
India
,
Kenya
,
Morocco
,
Oceania
,
Regions
,
South Africa
,
South America
,
Zambia
,
Zimbabwe
According to the most extensive study on personal space boundaries ever completed, people need less personal space in regions with hot weather. Interestingly the study also found that people from these areas stand even closer to strangers than they do to people they know. So, it might not be too surprising to see that all the destinations consistently up-voted by extroverts boast temperate to hot climates. If you are an extrovert, these are the destinations you should add to your travel to-do list before the weather turns cold:
Victoria Falls, Zambia or Zimbabwe
The falls themselves are one of the most spectacular natural wonders in the world—pouring down, over a 354-foot precipice into the Zambezi Gorge at an average of 300,000 gallons of water every second. But they are only the epicenter of a world of adventure activities that extroverts can indulge in, to the utter delight of their daring hearts.
Delhi, India
When extroverts travel the more is, the merrier… and if you want more and merry, you can't go wrong with India. Festivals, noise, flavors, color. It is an assault on every sense. An alchemy of old and new, Delhi's tombs, temples, monuments, and ruins exist side by side with modern suburbs and skyscrapers. Old Delhi contains magnificent architecture of the Mughal Empire, most notably the Red Fort and the Jama Masjid, India's largest mosque.
Personal space is not spoken in Morocco's second oldest imperial city. But what Marrakesh might lack in reticence it certainly makes up for as it retains the splendor of its ancient past. From the remarkable Bahia Palace that dates to the days of the harem, the Koutoubia Mosque that dominates the landscape of the 9th century walled medina, to the spice-filled air of the bustling souk, unchanged for over 1000 years, and the legendary square, Djemaa el Fna, a UNESCO World Heritage site that hums and pulsates day and night with mystery and magic.
Cape Town combines a mild Mediterranean climate, gorgeous oceanfront setting, spectacular mountain backdrop, dramatic white sand beaches, world-class dining and outstanding shopping and nightlife. This city and its surrounds have a spot for lingering to enjoy long lazy conversations around every corner.
Nairobi, Kenya
Nairobi is an energetic, busy and modern city within easy reach of the orphaned elephants of Daphne Sheldrick's Foundation, the Rothschild Giraffes at the giraffe center and a visit to the Karen Blixen Museum (author of the book 'Out of Africa).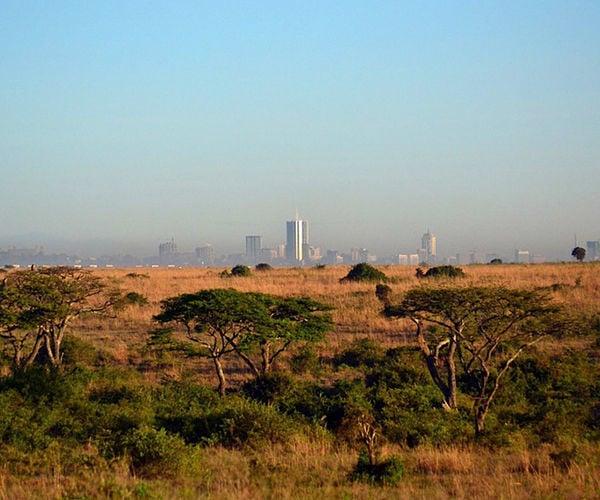 Quito, Ecuador
The first city to be named a UNESCO World Heritage site due to its exquisite and well-preserved colonial architecture and treasures. Surrounded by the Avenue of Volcanoes it is filled with cobblestone streets, colonial churches, and beautifully restored mansions. Ninety minutes from Quito is the Mindo cloud forest, renowned for world-class birding. Two hours north the vibrant Otavalo indigenous market offers a remarkable range of products including beautifully woven textiles. Get ready to move through churches and museums at speed, because, even at altitude, extroverts rarely dawdle.
Sydney, Australia
A vibrant and cosmopolitan city with a famous Opera House and harbor, beautiful beaches and water sports. The World Heritage-listed Blue Mountains and Hunter Valley wineries lie to the west. To the south, you'll discover picturesque country towns and the Australian Alps. To the north are coastal jewels of Coffs Harbor and Byron Bay.
Leora Rothschild is the Owner at Rothschild Safaris. Rothschild Safaris specializes in bespoke, luxury travel in Africa and select wildlife-based destinations around the world.
If you would like to be a guest blogger on A Luxury Travel Blog in order to raise your profile, please contact us.