By
Paul Johnson
on Dec 09, 2018 in
Accessories
,
Canada
,
Clothing
,
Featured
,
Gadgets
,
Luggage
,
North America
,
Photography
,
Regions
,
Travel Equipment
,
USA
Can't think want to buy him this Christmas? Don't despair… help is at hand! With our gift guide for the festive season, you'll find all manner of ideas of the man in your life who loves to travel – from a stylish watch inspired by one of the America's most iconic landmarks to the ultimate in noise cancelling headphones that do an amazing job of cutting out aircraft or other background noises, making your journey that little bit more enjoyable.
The Statue of Liberty watch from Shinola
It's a Runwell unlike any other inspired by a statue with deep meaning. As a longstanding symbol of freedom and hope, the Statue of Liberty was a natural choice for the latest release in Shinola's Great Americans Series. Shinola is honored to partner with The Statue of Liberty-Ellis Island Foundation, Inc. to present a limited-edition 47mm chronograph that pays homage to this iconic monument by drawing inspiration from the materials used in its construction.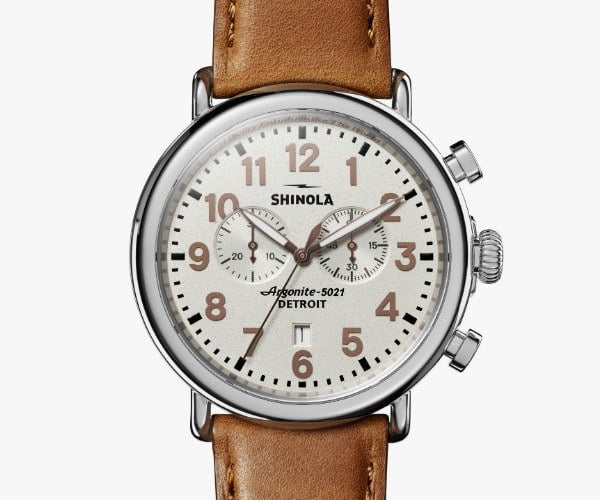 While no detail is forgotten, the true treasure of the watch is the caseback which celebrates Lady Liberty with a raised depiction of her torch. Fitted with a premium quick- release leather strap in bourbon, this unique collectible is as remarkable and durable as the gatekeeper of this great country.
Get ready to see the bigger picture this Christmas with the Mavic 2, DJI's flagship consumer drone built for pros and enthusiasts. The Mavic 2 Pro is equipped with the all-new Hasselblad L1D-20c camera, which sports a 1-inch CMOS sensor, allowing you to explore more of the world smoothly and safely.
LoopRope is truly a reinvention of the age-old and very dangerous bungee cord. From lashing down the gear for a trip to using as a clothesline at camp to quick docking sports boats and jet skis to even using as a pet leash. There's "KNOT" a bungee system on the planet as versatile as LoopRope. Best said by a LoopRoper is: "It's the duck tape of bungee cords as the uses are absolutely endless!"
LoopRope is fully adjustable, never tangles, safer than traditional bungee cords and linkable so you can create custom cargo nets when and where you need them. I promise once you use a LoopRope it will be the only bungee system you will ever use again. Use it once, use it everywhere!
Horizon Quilted Vest from Bluffworks
Bluffworks is an innovative brand specializing in stylish yet durable clothing for men – all of their materials are quick-drying, wrinkle-free, breathable, and machine-washable. The products feature several pockets, many hidden and zippered for travel security.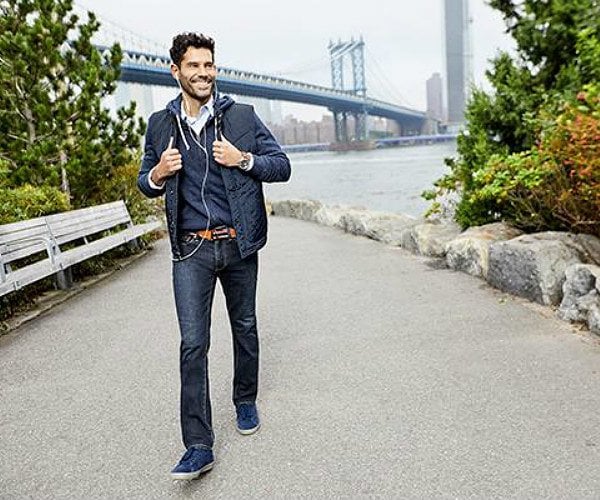 Their brand new Horizon Vest is a quilted, machine washable, lightweight travel vest with 7 hidden pockets that's sporty and refined. It is water-repellant and features PrimaLoft® synthetic insulation made with 60% post-consumer recycled material, so it is lightweight and cozy, providing just enough warmth without any of the bulk. This versatile piece was designed to be layered over other clothes, meaning it goes with almost everything in your closet and is always up for any adventure. It makes for a great, elegant gift for any guy on your list.
Heading off on a road trip next year? Following its remarkable success overseas, Nextbase, the European-based dash cam giant and the world's bestselling manufacturer has announced the launch of a range of cutting-edge dash cams in the United States. Among them is the Nextbase 612GW 4K Dash Cam – the first dash cam in the world to film in True (30fps) Ultra HD (4K), producing stunning results with unbeatable video quality.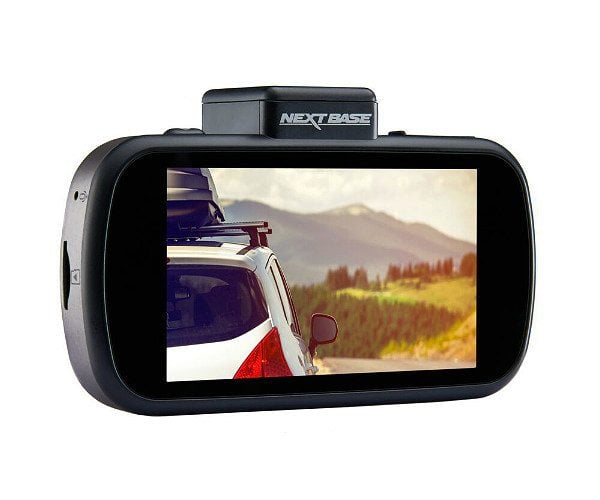 Additional features include: 150° ultra-wide-angle view, innovative polarizing filter, Sony EXMOR R Sensor, GPS logging, smartphone app for Wi-Fi connectivity, Click&Go powered mount for simple/instant connection, ultra-clear 3" LCD touch panel, Intelligent Parking Mode, improved touch screen points, Nextbase Replay 3™ video editing software and high dynamic range.
Online photography course from Photography Concentrate
For the person who wants to take their photography skills to the next level, an online course with Photography Concentrate is a great way to learn and makes the perfect gift for that difficult-to-buy-for person who already has everything they might want or need. With this course, you can download materials that you can read (and watch – there are some videos, too) at your leisure, regardless of whether you have an internet connection. Tips are presented in a really clear and straight forward way, and beautiful packaged for photographers of all abilities.
International carry-on from TUMI
The farther you go, the more stamps on your passport, the better your story. Your 19 Degree luggage is part of that story. Exceptionally striking up close or from a distance, this super durable carry-on boasts a modern silhouette with fluid looking, strategically contoured angles. Ideally designed for short, overnight trips and travel within Europe and other international destinations. Note that hanger shown is not included with this item; it may be purchased separately (#100233). As with all metals, wear and tear, including nicks, dings and slight denting, is to be anticipated and carried with pride for a journey well-traveled. To further add to the unique characteristics of your travel case, we've packed a variety of vintage-inspired decorative stickers inside your case.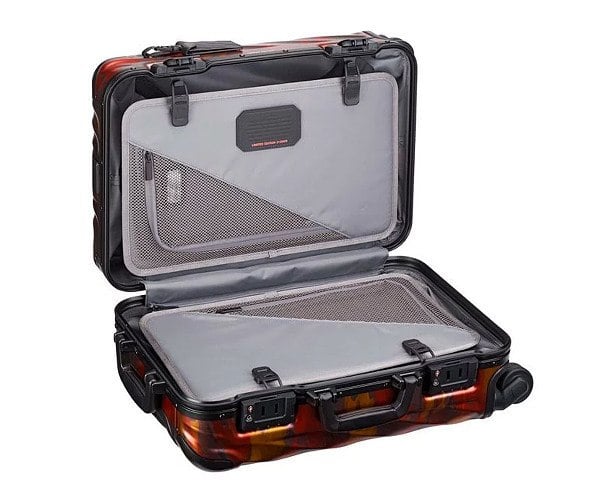 QuietComfort 35 wireless headphones II from Bose
QuietComfort 35 wireless headphones II are the best from Bose. They're engineered with world-class noise cancellation and direct access to Amazon Alexa and the Google Assistant for simple voice control on the go. Your music. Your voice. You're in control.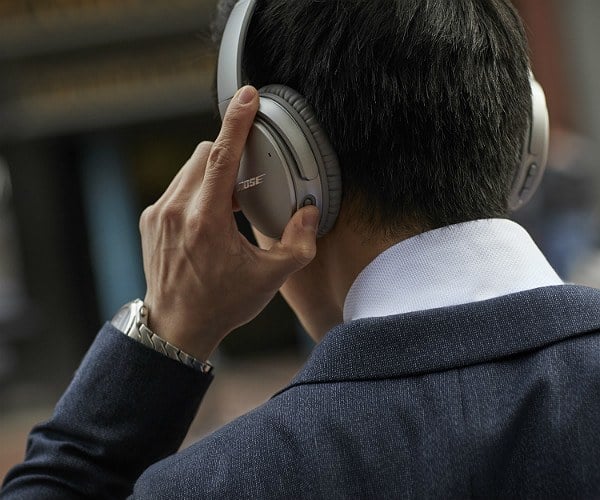 Proprietary technology continuously monitors and measures outside noise and then cancels it with the opposite signal. But Bose didn't stop there. You can also adjust the level of noise cancelling between three levels to better fit your environment. So you can focus — really focus — on what matters.
Torch Electrek is a team of outdoor enthusiasts based in Denver Colorado working hard create the best heated apparel and perfecting it with rugged testing in the Rockies, which holds true with their patented, flagship product- The Torch Coat Heater. The Torch 2.0 Coat Heater is the second generation, portable, battery-operated heater designed to fit in the jacket of your choosing. Heat is activated with the touch of a button and 3 heat settings give you the control to take your comfort to the next level. Torch installs in your jacket in seconds and can be transferred from coat to coat, giving you the best bang for your buck and unlimited possibilities.
The Torch Coat Heater is the ultimate travel accessory, weighing only 4oz and takes up about as much room as a pair of underwear. Put Torch in a light travel jacket or puffy down jacket and be prepared for when the weather takes a turn by simply turning it on. Transform any jacket into a heated jacket powered by our ultra-slim, 6,000 mah power bank that can be used to charge your cell phone too. Stay warm and keep your cell or other devices charged up on your next adventure with the Torch 2.0 Coat Heater!
TR Stretch snow jacket from Quiksilver
Developed and designed with the help of Travis Rice, the TR Stretch is made to destroy all limits on the mountain. Simply put, it'll go as far as you want to push it.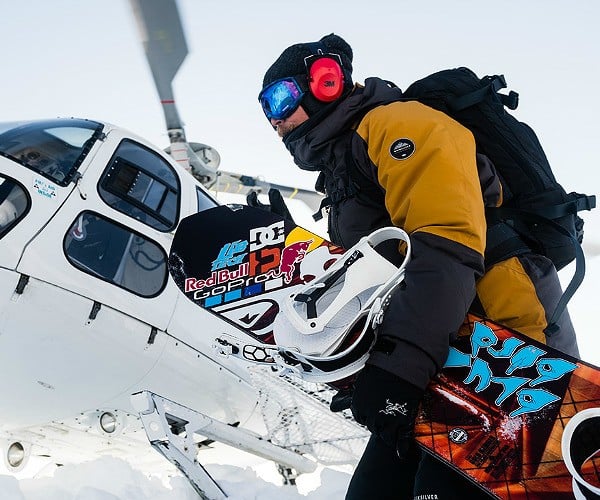 From tearing down the steep Alaskan spines to ripping up booters, Travis's style is all about versatility. The TR Stretch men's shell snowboarding jacket ensures that nothing will hold you back, maximising your mobility on the mountain with the exceptional stretch technology in TORAY® Dermizax's innovative lightweight laminate material. Highly waterproof with optimum moisture-permeability, it offers lasting protection in the most adverse weather conditions.
Want to feature in one of our gift round-ups? If you have a luxury travel related product that you'd like to see featured, please contact us. Please also sign up to the channel for luxury retailers on our mailing list in order to receive an alert when we are compiling similar articles.