7 South American vacations ideal for family bonding
Between long hours spent in the office, children's school schedules and extracurricular activities, days fly by – leaving family conversations limited to the logistics of the day. And whenever we do get together, there's a good chance we're each focused on our own cellphone screen, too worn down to engage in verbal conversation. By now, we know how important a vacation is for relaxing and to de-stressing. Kicking back by the swimming pool or on the beach have their place. However, when you add the element of foreign adventure to your family travels, your retreat is sure to be much more enriching, as such getaways do wonders for family bonds.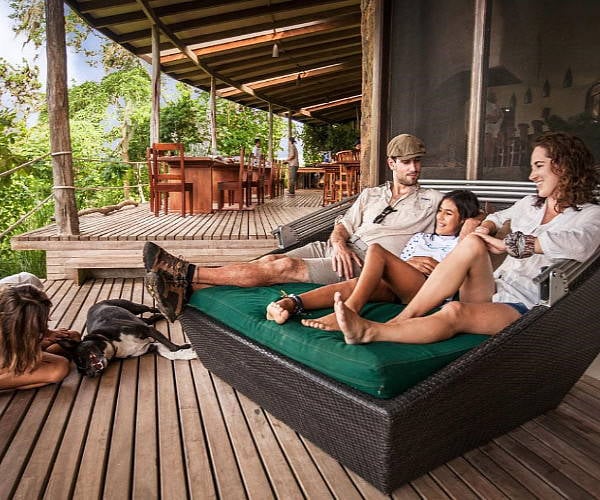 Here we have come up with five of our most rewarding South American adventure vacations that are sure to strengthen your family's bonds:
1. A family vacation in the Galapagos Islands
Imagine your child's face when they see their first sea turtle swim by while snorkeling in the Galapagos Islands! Learning about the world in which we live through such adventure affords some of life's greatest lessons. What an enriching gift to give to our children that will forever be shared by all of you.
As a family, you may choose to stay at the Montemar Eco-Luxury Villas, located on a 43-acre property with wild horses, Giant Galapagos tortoise ponds, an organic coffee plantation, native and endemic flora and fauna, and loads of other activities to experience together. Offering daily excursions with the best naturalist guides, agencies and tour operators, Montemar provides for a one-of-a-kind family vacation experience, complete with exotic wildlife, gourmet dining, and authentic culture. If you want to experience the Galapagos Islands in fine style and with personal attention to detail — but you don't want to be on a boat all day — then you'll want to live the Galapagos Islands with Montemar.
2. A family experience in the Mars-like Atacama Desert
With its lunar landscapes, sense of ethereal wonder and no shortage of outdoor excursions, Chile's Atacama Desert is another truly unique adventure destination that's unmatched anywhere else on earth.
The driest desert on the planet, Atacama simply must be explored on any custom-designed family trip to Chile. Refined desert accommodations such as the atmospheric Tierra Atacama Lodge offer horseback riding, hiking trails, 4×4 tours, and outdoor excursions to surreal mountain lakes, ancient caves and unforgettable sunset lookout points. While in these high-Andean plains, all of you will discover a new sense of isolation as wonder and magic fill the air!
3. Discovering Patagonia together
We spend so much time inside buildings that we often forget about the simple treasures of life that we find in the wild. Getting into nature means getting outdoors – without the distractions of cellphones or television – where the natural environment brings calmness to our lives and a deep sense of appreciation. These kinds of vacations for families can help us get reconnected to nature, and reconnect with each other.
From the Lake District down to Punta Arenas in the far south, Chilean Patagonia is a natural wonderland that draws in adventurers from all over the world. Torres del Paine National Park, in particular, has built up a legendary status among travelers, with its impossibly blue lakes, towering snow-dusted mountains, pine forests and a surprising amount of wildlife, making this – unquestionably – one of the most scenic parts of Patagonia. Based at a lodge such as Patagonia Camp, many outdoor tours are available on a tour of Torres del Paine. Activities include everything from leisurely hiking routes and visit to jaw-dropping glaciers, mineral-rich waterfalls, whitewater rivers and high-altitude lagoons, all making for some of the most spectacular experiences you'll ever share!
4. Hiking the Inca Trail to Machu Picchu
Adventure vacations take you out of your comfort zones, presenting challenges that help you build your own strong "tribe." As you'll find yourselves in situations where you have to help and support each other, these experiences will boost your children's confidence and will deepen trust between all of you.
Such challenges and stimulation come through a trip to Peru, where you and your loved ones can hike to the one and only Machu Picchu. Peru's principal tourist attraction, this ancient citadel regularly ranks as the world's best travel experience. The "Lost City" is as magnetic and awe-inspiring now as it was then, providing not only a real step back in time and glimpse into a long-forgotten world, but also some of the best views of the verdant Urubamba Valley below.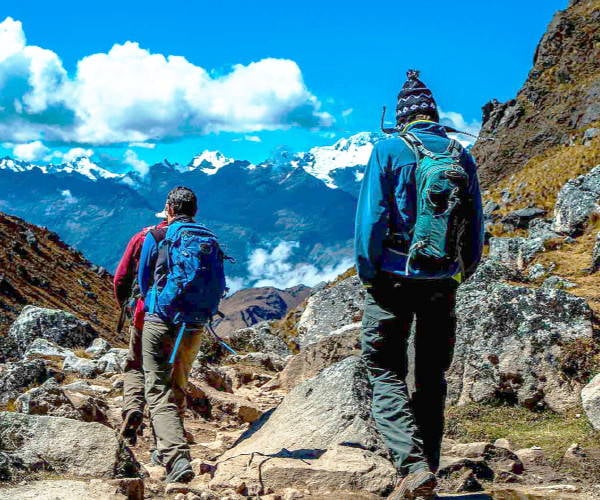 If you choose to trek to Machu Picchu along the famous Inca trail, consider luxury lodging at member-facilities of Peru Mountain Lodges along the way.
5. Sharing Iguazu Falls
Picture you and your family basking in the natural wonder of Iguazu Falls, truly one of South America's must-see sights. A highlight of any trip to Brazil and indeed South America more widely, the Iguazu Falls are a mighty marvel to behold. No less than 275 separate drops make up Iguazu Falls — a 1-1/2-mile-wide crescent of cascading water gushing over forested cliff edges, some standing up to 240 feet in height. Whether viewing all of this from an elevated observation platform or from an adrenaline-packed boat ride that takes you behind the falls themselves, both you and your children will be thrilled! With tours available to both the Brazilian and Argentine sides of the Iguazu River, jungle hikes, birdwatching walks and off-road explorations – as well as a handful of superb boutique family hotels such as Iguazu Grand Resort & Spa – this is quite simply a region on the Brazilian and Argentine border that can't be missed.
6. Discovering the Amazon together
Yet another learning experience offered by South America is a family vacation in the easily assessable Ecuadorian Amazon. As this region is the home of indigenous peoples whose way of life has in many ways remained unchanged for centuries, your family can go on a cultural tour to meet members of remote local communities. In this way, all of you will have a chance to learn about these communities' traditions, customs and livelihood – an awe-inspiring and humbling experience.
Then too, Ecuadorian Amazon shelters so many species of plants and animals that it's believed by many to wear the crown of "most biodiverse place in the world." With such natural wonders around, a stay here promises sightings of exquisite creatures that you and your children can discover with the help of an expert guide, whether heading out on excursions by canoe or on foot. To experience all of this, eco-lodges such as the Napo Wildlife Center have sprung up deep in the Ecuadorian Amazon to offer unique jungle experiences for curious guests, with the aim of enlightening visitors in a responsible, eco-friendly way. This means that such lodges are constructed with local materials, limit their energy use and contribute to local communities, so you can explore this wilderness in the knowledge that your footprint is minimal.
7. Andean Highlands bonding
How many hours a day do your children lie around on the sofa hypnotized by PlayStation IV? But they're not the only ones! In general, our lifestyles are becoming more sedentary. Vacations that involve physical challenges keep you and your family more fit, and exercise has already been proven to be good for our minds and for maintaining a positive attitude! By traveling through the Ecuadorian Andes, in pueblos outside of the main towns, all of you will find rolling hills, lush forests, and plenty of activities. The expansive though rugged terrain of the region is as scenic as it is physically challenging, with picturesque lakes making way for expansive plains, steep hills and volcanic peaks.
Aside from the local indigenous handicraft markets, this region is also known for the range of working haciendas and horse ranches that punctuate the landscape. This makes each an ideal place to stay to get a full and authentic experience in this rugged yet attractive region. While amidst the majesty of the Andean highlands, a family visit to Ecuador's Hacienda Zuleta is a great chance to gain insight into the traditional day-to-day life that people in this area have enjoyed for many generations. Experiencing this local way of living with such stunning surroundings, and in complete comfort, is both a joy and a wonderful way for your children to forge an appreciation for other peoples, cultures and human heritage. Our kids grow up so fast, and one day we'll be empty-nesters, so it's important to make time count now. Adventure vacations give them fond memories of their childhood and memories for your family that will last a lifetime. Open their eyes to the beautiful wonders of our world, and together participate in some of the greatest adventures that life has to offer.
Alfonso Tandazo is President and CEO at Surtrek Tour Operator. Surtrek Tour Operator is a well-established firm, specializing in custom-designed luxury tours in Ecuador, the Galapagos and throughout the rest of South America.
If you would like to be a guest blogger on A Luxury Travel Blog in order to raise your profile, please contact us.
Did you enjoy this article?
Receive similar content direct to your inbox.