By
Paul Johnson
on Sep 30, 2019 in
Accommodation
,
Attractions
,
Europe
,
Family Travel
,
Featured
,
Going Out
,
Hotels
,
Leisure Travel
,
Regions
,
Speciality Travel
,
Switzerland
,
Western Europe
We all know that Alpine resorts can be a huge draw for visitors during the winter months, attracting skiers and snowboarders, but did you know that in Switzerland – unlike in France where the tendency is to choose the mountains in Winter and the coast in Summer – the Alps continue to lure tourists? The Swiss Alps never 'shut down' and it is very much a year-round destination, with the upscale resort of Gstaad in the Bernese Oberland region serving as a classic example.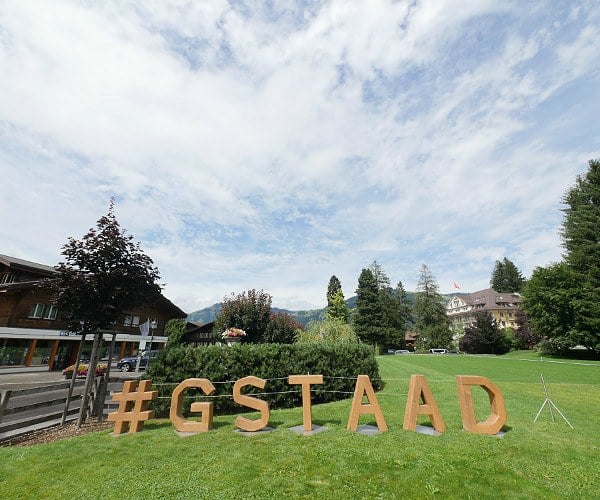 Here are just a handful of the many activities you can enjoy during the so-called off-season.
1. Go hiking
Around Gstaad, there are more than 300 kilometres of maintained paths and trails. We did a guided walk on the Wispile mountain, situated on the edge of Gstaad in the Bernese Alps. Popular with skiers in the winter, it offers excellent hiking opportunities in the Summer and rises to almost 2,000 metres at its highest point (1,939m).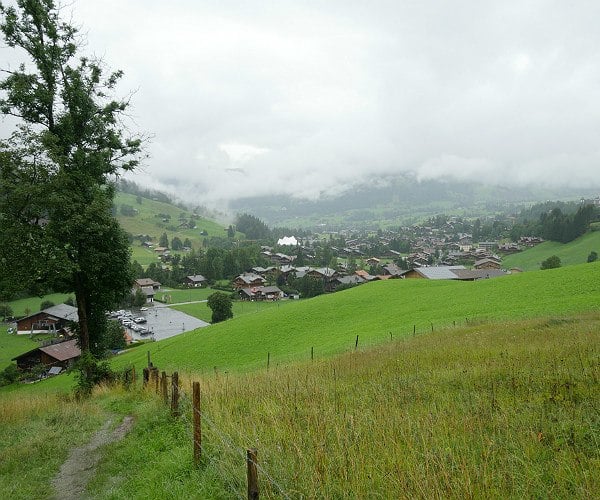 Whatever the weather, it's a good opportunity to blow away the cobwebs and get a little exercise.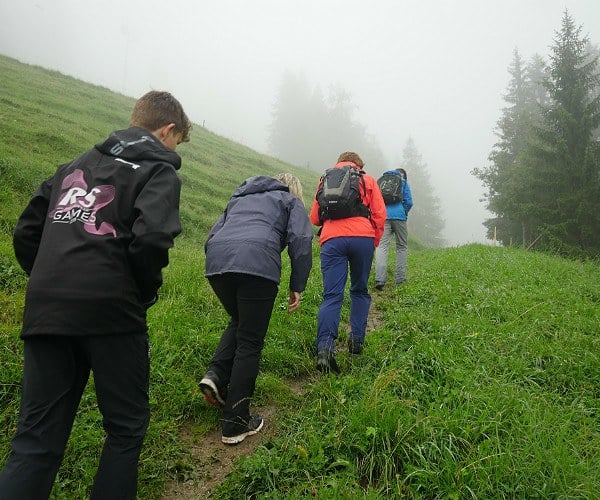 We saw all kinds of flora and fauna: wild raspberries and bilberries that we could eat, and crickets and small frogs that we could handle. Lichen does well here, too – an environmental indicator that shows just how fresh the air is, since lichen needs clean, fresh air to thrive.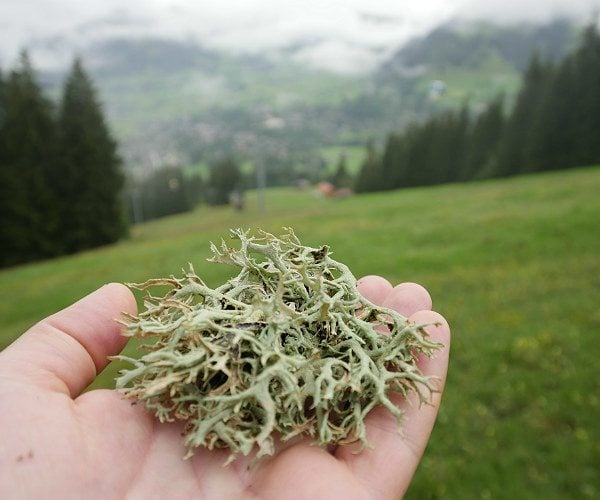 Unfortunately, this was the only poor weather day during our time in Gstaad so visibility was severely limited as we ascended. On a good day, however, continuing the walk to the Chrinetritt and on towards Lake Lauenen will reward you with amazing views of the Wildhorn Massif which straddles the border between the Swiss cantons of Bern and Valais.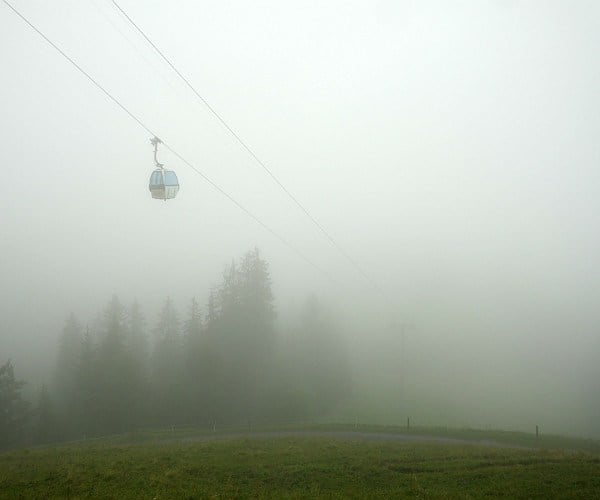 Our guide was knowledgeable about mushrooms – mushroom hunting is popular in Switzerland – so this also offered us an insight into an area where we have limited knowledge (and limited knowledge with mushrooms is not ideal!!). There are, in fact, over 5,000 different varieties of mushroom in Switzerland and yet only 200 are edible (and, in fact, 20 are very poisonous), so this is definitely not something you want to partake in unless you know what you are doing. What I've since learned is that there is a Swiss mushroom association called VAPKO which offers a free service where you can have your own picked mushrooms verified, which sounds like a very useful service.
2. Take a cable car into the mountains
If hiking is not for you, but you'd still like to appreciate the views (or you'd prefer to only hike down rather than up!), then consider taking a cable car. There are small cable cars running up and down Wispile that hold up to four people…
…and much larger ones at the likes of Glacier 3000 that can hold several tens of passengers.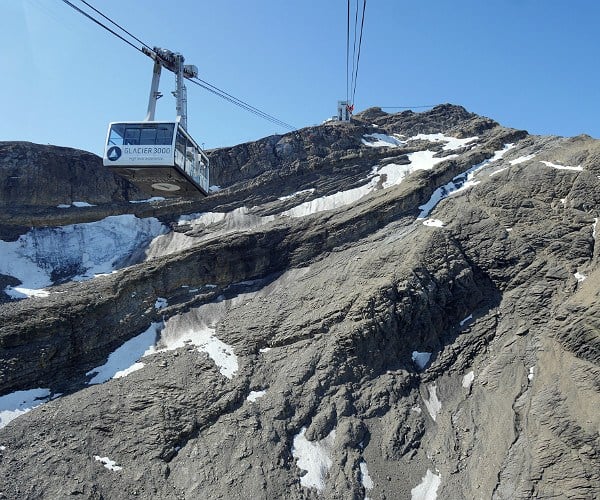 Although primarily there for winter sports enthusiants, many chair lifts and cable cars around Gstaad run throughout the Summer months, meaning you can access the mountains and admire spectacular panoramas with the minimum of effort.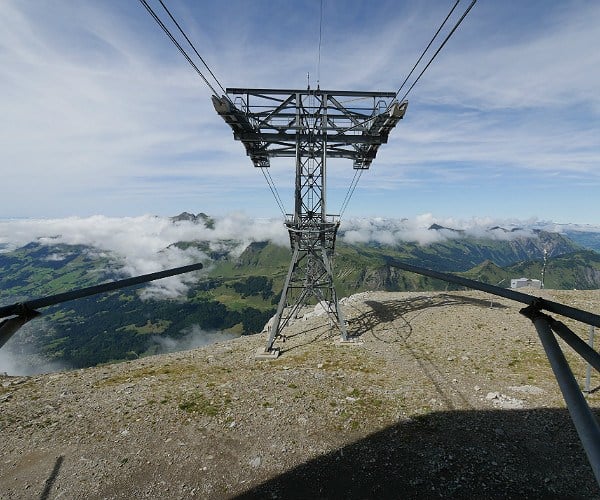 Riding a cable car is a fun experience to do as a family and facilitates easy access to the outdoors. You'll find many options around Gstaad but we recommend the two cable cars that take you up to Glacier 3,000 which, as the name suggests, will take you to an altitude of 3,000 metres (approximately 10,000 feet). From there you can enjoy breathtaking views of no less than 24 mountain peaks at 4,000 metres or higher, including Jungfrau, the Matterhorn and Mont Blanc.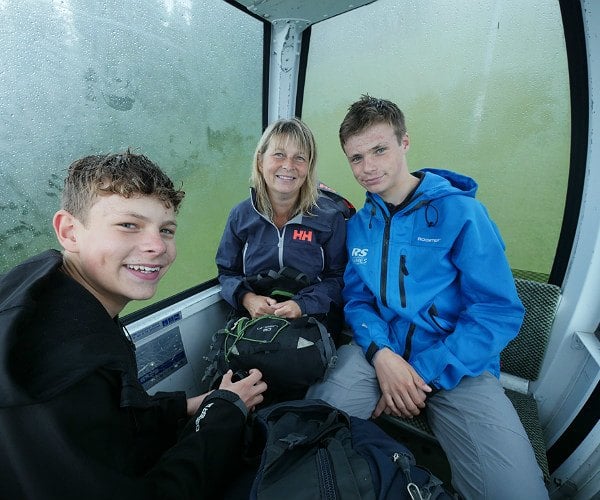 Of course, you can also enjoy memorable views from the cable car itself, such as this waterfall that can be seen on the descent from Glacier 3000.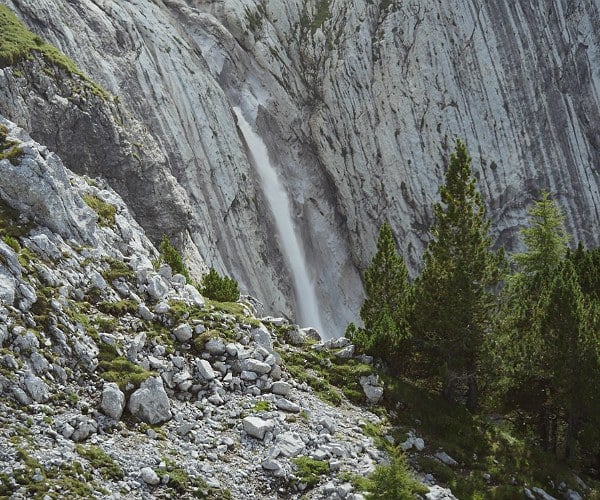 3. Take a trottinette ride down the mountains
Unfortunately we didn't get to do this because it was wet underfoot when the opportunity arose and can be dangerous in those conditions. However, if you climb or take the cable car up the mountain at either Wispile, Rinderberg or – a little further afield – at Sparenmoos, you can ride a trottinette back down. These are scooters that allow you to race down the mountainside on marked pathways at whatever speed you feel most comfortable with.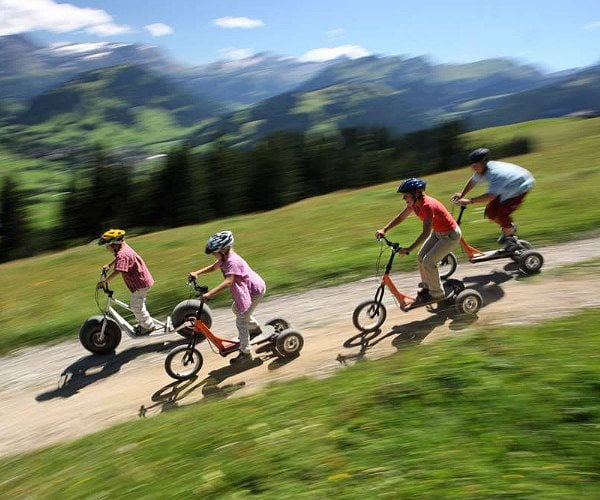 4. Watch a movie in your own private cinema
At the hotel where we stayed – The Alpina Gstaad – they have their own exclusive cinema, capable of showing 3D films, that you can hire privately.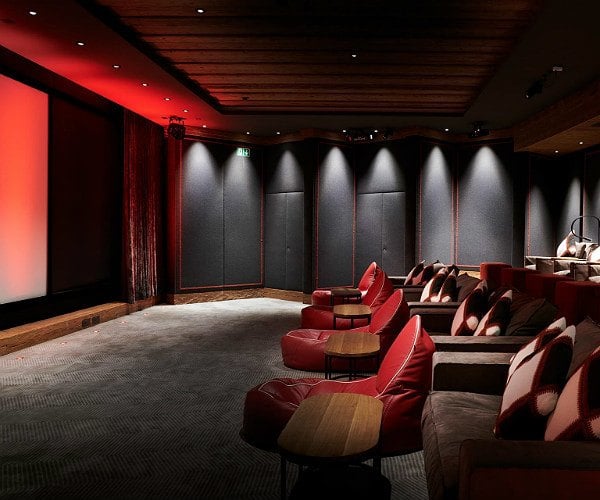 Found underground on the bottom floor of the hotel, this is a space where you can curl up on extra-large sofas and immerse yourself in the ultimate party experience thanks to the latest in audio and video technology.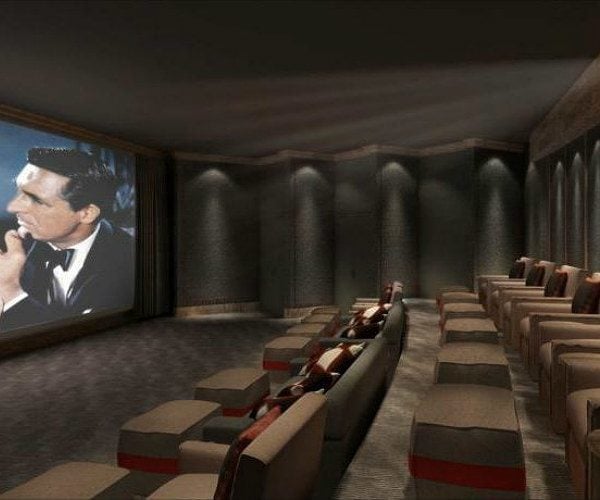 You can hire the cinema exclusively for three hours for up to 18 people, with healthy snacks and unlimited popcorn all included.
5. Visit Glacier 3000 and take the Peak Walk by Tissot
One of the highlights of our time in Switzerland was our visit to Glacier 3000. Once you have taken two cable cars to the summit (changing cars at Cabane at just over 2,500m), there is a walkway to the Peak Walk by Tissot, a bridge suspended between two peaks which you can see in the distance in this picture.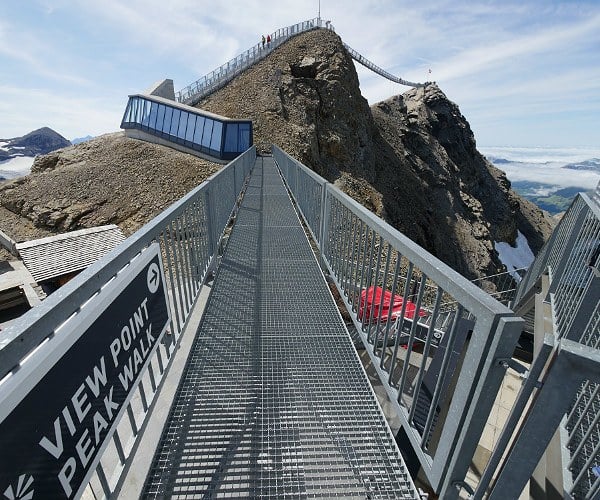 Here's a close-up of a section of the Peak Walk by Tissot – if you look carefully, you can make out a faint outline of the moon just beneath the bridge.
The 107-metre long bridge is not for the acrophobic and connects the summit of Scex Rouge (2,971 metres) with the neighbouring View Point peak. It is apparently the first and only suspension bridge in the world to connect two mountain peaks.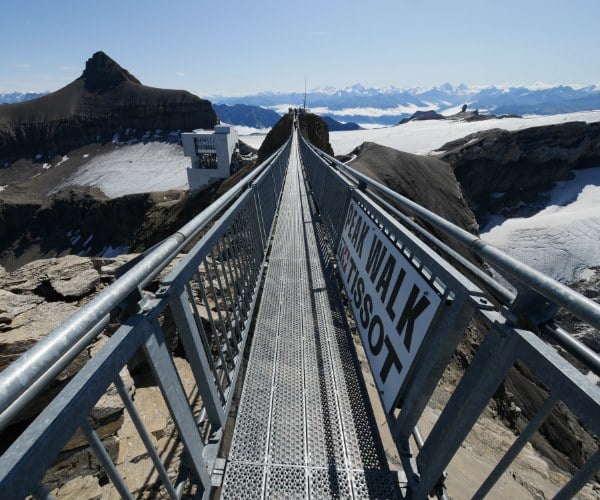 From either peak – or from the walkway itself – you will be spoilt for choice for which way to look. The panoramas are truly incredible, with 24 iconic peaks on display including Mont Blanc and the Matterhorn.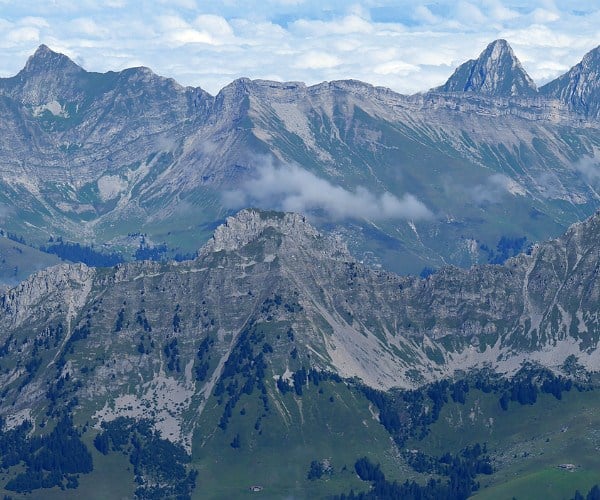 You can also look down upon places such as Ormont-Dessus, a rural mountain village that is popular with ski tourers during the Winter months.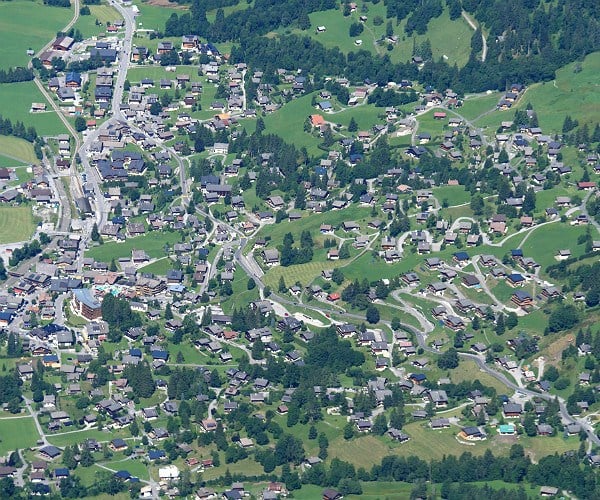 6. Walk across a glacier
Whilst at Glacier 3000, why not take the opportunity to walk across the glacier? The upper portion of the Tsanfleuron Glacier can easily be traversed here.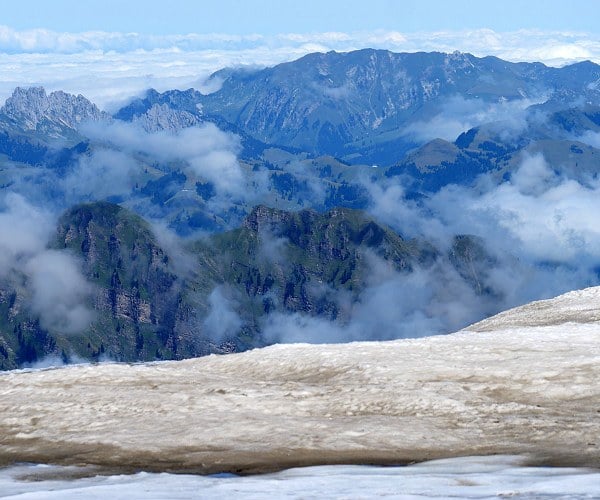 There's a section where this can be done pretty safely without the need for crampons if you're sensible and walk carefully.
For me personally (my background is in glaciology), this was an opportunity to share some of my knowlegdge on glaciers with our children who enjoy studying geography at school.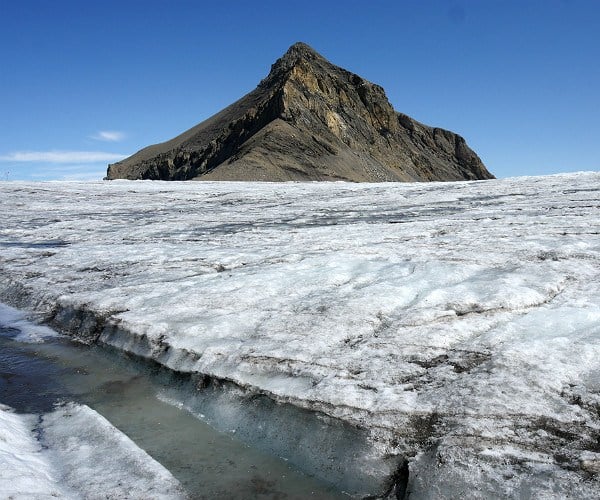 We talked about moraine and meltwater channels, and even about cryoconite holes – windblown dust that gathers in holes on the surface of glaciers by absorbing the sun's rays. Walking across a glacier is not only fun, but can also be educational and gives greater meaning to something that children might otherwise only learn about in class or read about in a textbook.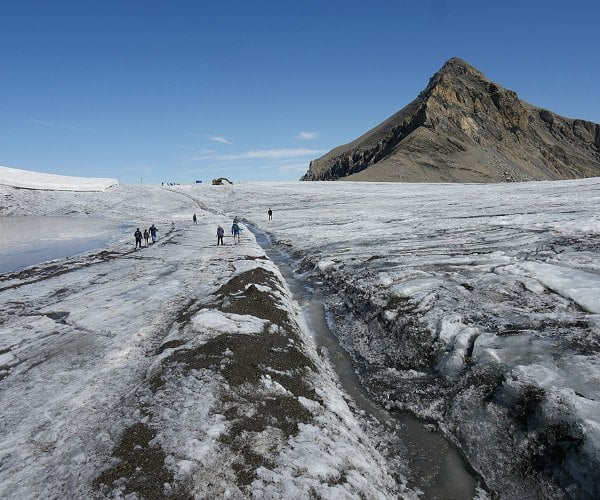 7. Ride Europe's highest Alpine rollercoaster
Take the cable car up to Glacier 3000 and, as well as taking the Peak Walk by Tissot or walking across the glacier, thrillseekers can even ride a rollercoaster.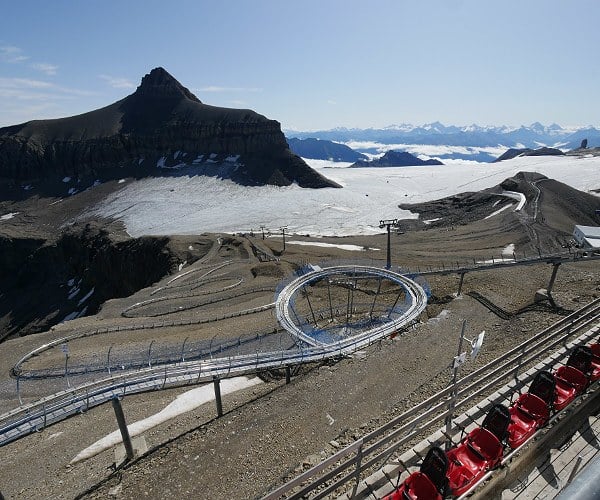 Open during the Summer season, from May to October, visitors are invited to take a seat and enjoy a fun descent against the backdrop of The Oldenhorn (3,122m), the second highest peak of the Diablerets massif.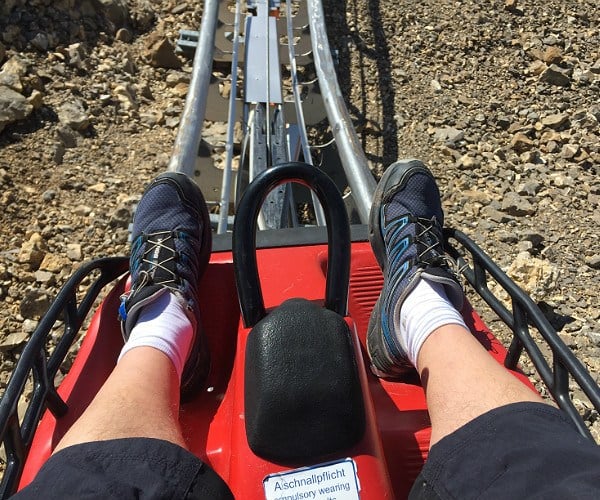 There's no need to worry about going too fast as you have full control on your speed – push the levels forward to go or pull them back to apply the brakes – as you go through 520° of circles, 10 curves, 6 waves and 3 jumps in a one kilometre stretch. If you want to go fast, though, speeds of up to 40 km/hour are possible!
Here's a video we shot so you can get an idea of what to expect!
8. Go shopping
The chocolate-box town centre of Gstaad is home to a number of international flagship stores and upscale boutique shops. If shopping is your thing, you'll find no shortage of premium brands and presigious boutiques along the flower-filled pedestrianised walkways that make Gstaad very easy to explore on foot.
Top fashion brands such as Louis Vuitton, Hermes, Dolce & Gabanna, Ralph Lauren, Moncler and Prada are all there, as are fine jewellery stores and professional sports outfitters.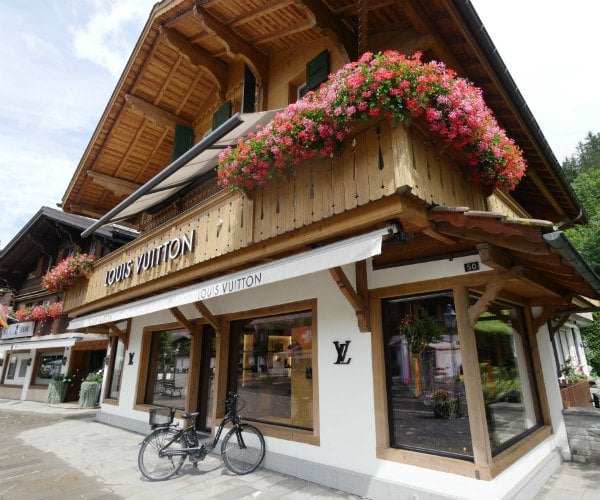 Chalet-style storefronts brimming with flowers make the Gstaad Promenade a very picturesque shopping experience – a real-life postcard packed with luxury outlets in a charming fairytale setting.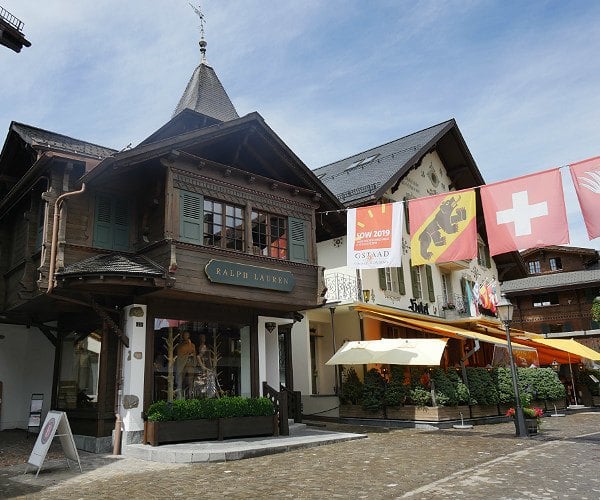 Where to stay
During our time in Gstaad, we stayed at the incredible Alpina Gstaad, home to two Michelin-starred restaurants and its own spa, and the first five star hotel to be built in Gstaad for more than a century. Read the full review from our stay here.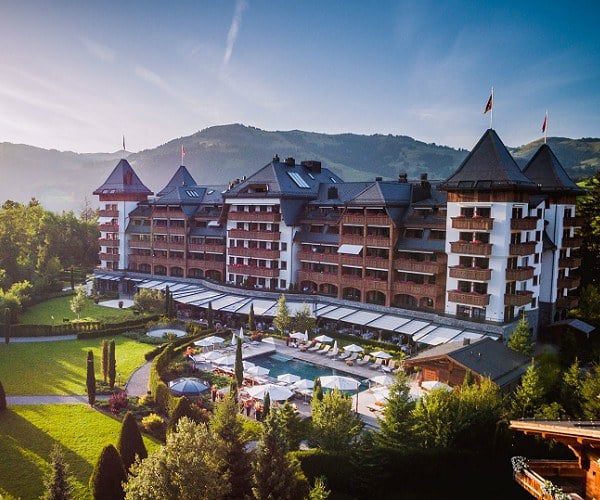 Disclosure: Our thanks goes to The Alpina Gstaad, Gstaad Tourism and Switzerland Tourism for their support with the trip.