32 ways travel businesses are helping during the current crisis
What a month it has been. Amid all the doom and gloom of the coronavirus pandemic, there are some positive stories that deserve to be heard, many of which come from within one of the industries most severely hit: travel. Sadly, these are often overlooked, so here I share with you just a small handful of some of the many ways that the travel industry is offering its support despite all the turmoil it currently finds itself in.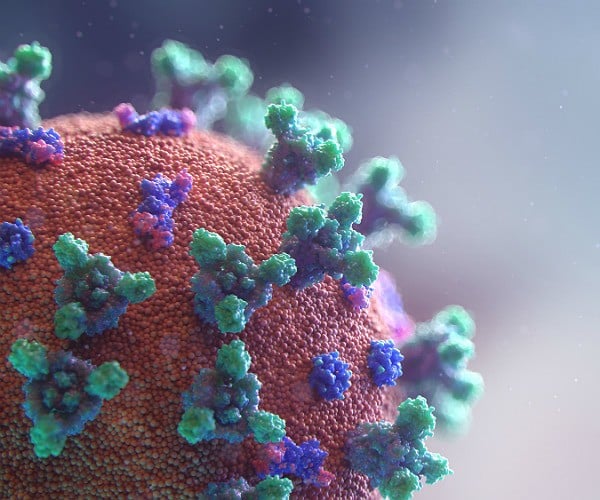 This is by no means an exhaustive list, but really just a snapshot of some of the many things going on; if you have other similar 'good news' stories to share that exemplify how the travel industry is doing its bit to help, please feel free to share them in the comments below.
Aviation
VistaJet
is helping to ensure that those with critical travel requirements during this time of uncertainty are able to keep moving. Understanding the global community's needs as the world works to respond to the evolving situation on COVID-19, VistaJet continues to identify new ways to be of help through its global network and infrastructure. The company is working directly with governments and consulates around the world, helping them to repatriate citizens by providing complimentary empty leg flights.
EasyJet
has written to 9,000
UK
-based staff, of whom 4,000 are trained in CPR, to invite them to volunteer for further training before helping out at the critical care field hospitals in London, Birmingham and Manchester. And
Virgin Atlantic
is contacting 4,000 of its employees with relevant skills that can be put to good use at the sites. Volunteers may perform support roles, such as changing beds under the guidance of trained nurses, and will continue to be paid by the airlines.
JetBlue
has been using its empty planes to shuttle incoming medical volunteers to New York State free of charge.
Hotels and resorts
To care for communities impacted by the current global health crisis,
Hyatt
has made a donation of RMB 2 million to the
China
Women's Development Foundation, a national public foundation that has been actively working to support the emergency relief works, including the donation of medical equipment and care programs for frontline medical members and their families during this crisis. The China Women's Development Foundation has been operating two emergency relief programs to help the COVID-19 situation in Hubei province, particularly in Wuhan, the initial epicenter of the COVID-19 virus. The money will primarily go towards the purchasing of critical medical equipment such as respiration machines for local hospitals. Any remaining funds will be used for their "Jia Yu Anti-virus White Angel Project", which provides protection gear, daily life essentials as well as family care and support to frontline medical workers.
Virgin Limited Edition
are more than aware of some of the very vulnerable communities in which their properties operate. That's why they are committed to retaining all of their local on-site nurses and medical centres to support their staff and the local communities. In
South Africa
, their Pride 'n Purpose charity has already formed a COVID Support Volunteer Group that is now helping to educate some of the poorest and most at risk communities, as well as providing essential medical and food supplies. Together with Virgin Unite, they are now developing further plans to ensure they continue to support all of those communities – across all of their properties, during this ongoing crisis.
Andrew Ashcroft, is taking the lead on humanitarian work to support Belize by donating and raising over $60,000 (BZE) to transform a school into hospital on Ambergris Caye. Andrew has also kept his staff employed at
Banyan Bay Suites
,
Grand Colony Villas
and
Alaia Belize
(first Marriott in Belize) to ensure they're supported financially and able to receive medical benefits. Additionally, his father, Lord Ashcroft has donated $10 million (BZE) to help Belize overcome COVID-19. The
Four Seasons Hotel New York
, which is located on East 57th Street but is temporarily closed, is housing doctors, nurses and other medical workers free of charge. It is situated near a number of hospitals, including Mount Sinai, New York Presbyterian and Bellevue. Similar offers have since been extended by The Plaza Hotel on Central Park South, the St. Regis New York, Yotel and boutique hotels such as Midtown's Room Mate Grace and the Wythe on the Brooklyn waterfront.
STAY
in Hawley Wharf, Camden is offering bedrooms within its apartments for those working tirelessly to protect the country in nearby London hospitals. This offering will last for an initial one-month with a view to extend both the time frame and the number of beds if the cause requires it. Over in China,
LUX* Resorts & Hotels
are ensuring their local communities are well looked after during these uncertain times. Both of the group's properties in China, LUX* Tea Horse Road Lijang and LUX* Tea Horse Road Benzilan, are running regular food deliveries to those who are most vulnerable and unable to leave their homes during the ongoing period of self-isolation. In response to the coronavirus pandemic,
ILUNION Hotels
has placed its hotel chain at the disposal of the Community of Madrid's political and health authorities to take in patients across their 3 Madrid properties with mild cases of coronavirus, who need to isolate themselves during the coming weeks and cannot do so in their own homes. The
Deer Path Inn
is launching an "Inn Good Times" online auction, offering exclusive experiences (including private mixology lessons with the inn's chief spirits officer, a dinner for two in the private wine cellar, and more) to the highest bidders. All money raised will go to local Lake Forest, IL businesses impacted hardest by the government's COVID-19 shutdown. The
Landal Gwel an Mor
resort in Portreath, Cornwall are supporting the fight against coronavirus by providing free accommodation to doctors and nurses working at the Royal Cornwall Hospital. With the resort a short drive away from the county's main hospital, the holiday centre is working with the NHS to offer a comfortable and convenient place to stay for local health workers, allowing them to continue with their vital roles. Doctors and nurses have moved in, with the majority staying at the resort as they have vulnerable family members, so need to be away from their homes to continue their work plus those who have returned to the area to assist with the 'NHS needs you' recruitment push.
Little Emperors
, the private members
luxury hotel
club is donating 50% of all new member sign-ups and referrals and 10% of all renewal fees in March, April and May to Heroes+. Their mission is to support the welfare and wellbeing of NHS staff as they fight COVID-10. Their aims are to support the physical, mental, and day to day wellbeing of NHS staff across the nation. Physically to support the protection of the staff on the frontline. Mentally they aim to provide counselling and psychological services. Day to day they want to set up a hassle -free small grants service to support childcare, transport, to provide perks for hospital facilities and more.
Quinta do Lago
resort in the Algarve is doing a couple of community/charity focused initiatives to support local communities throughout this time, such as donating all produce that could not be used in the now-closed restaurants to local welfare charities in Quarteira and Almancil.
The Ranch at Rock Creek
, a glamping retreat in rural Philipsburg, Montana (www.theranchatrockcreek.com) is providing food and assistance for the elderly located in extremely remote areas of the surrounding Granite County. This is a true frontier area with 2 people per square mile and 65% of its population is over the age of 60, so this assistance has been vital.
Silversands Grenada
, a luxury resort on the Caribbean island of Grenada, is using its final hours before the island goes on lockdown to deliver care packages, food and water to hospital workers and police officers stationed at road check stations. The property also regularly works with a network of single mother farmers through a program called GRENROP to purchase the majority of produce for its restaurants, providing financial support and stability for the community year-round.
Acre Resort
in Los Cabos, which has a working farm that normally provides 70% of the ingredients for the restaurant's farm-to-table menu, is distributing the daily haul from the farm to the local community instead as the restaurant and hotel are now temporarily closed. Each day the hotel's owners and small remaining farm staff will share the harvest with those in need.
The Beverly Hills Hotel
is protecting its employees' jobs and salaries regardless of the duration of the pandemic and donating its famous McCarthy salads to medical workers in Los Angeles. The hotel is also delivering 400 meals to the Children's Hospital Los Angeles.
The Crescent Hotel
Beverly Hills in partnership with Chef 2 Door (C2D) is giving away 200 free chef-created boxed meals for curb-side pickup in Beverly Hills.
JW Marriott Grand Rapids
 is supporting local organization Kids' Food Basket by provide evening meals and other nutritional services to children in need and donating 20 percent of every bill from curbside pick-up orders from the hotel's French bistro, Margaux. Family owned and operated,
Bluefields Bay Villas
is a collection of six all-inclusive luxury villas located on Jamaica's south coast, where the island's countryside meets the sea. While the resort's doors are closed during this time, Washington D.C. native Braxton Moncure and his family have forgoed their salaries, committed to covering health insurance for all employees, providing a weekly $2,000 stipend for any team members who are 55 years and older and offering complimentary lunch for those in need seven days a week.
Kimpton Fitzroy London
, in the heart of Bloomsbury, is serving free breakfast and lunch to healthcare and emergency workers, service industry employees, and local residents.
Restaurants
Michelin-starred restaurant
Alchemilla
in Nottingham, UK, is launching a home delivery service for self-isolating customers and offering free meals to frontline NHS staff. Maximilian Strohe and Ilona Scholl, owners of the Michelin-starred
Tulus Lotrek
, decided they would do something to help. For the last few weeks, they have been providing gourmet meals to hospitals and other healthcare institutions in Berlin – free of charge.
AOK Kitchen
, Kelly Landesberg's restaurant, is helping with the family's Corona Care Challenge initiative and producing thousands of individual portions of favourite homemade meals like lasagne, shepherd's pie and stews. Head Chef Kostas Rampias has enlisted a team of chefs to help him prepare the meals which are then delivered to NHS hospital loading bays around London. So far, they have reached 15 hospitals and are seeing a demand for several more as hospital workers are messaging the team directly. They hope to continue this incredible momentum for as long as they can, but they need continued funds to meet the demand. They have also recently asked for any companies that can, to donate beauty products such as lip balm, hand cream and face cream for the NHS workers that are struggling with wearing masks all day every day.
Wellness
Six Senses
has launched a new initiative called At Home with Six Senses which offers new free online wellness programming for sheltering in place. Offerings include different guided meditations and healthy recipe/cooking demonstrations on the brand's Facebook page.
Tour operators
Ecuador tour operator and DMC,
Metropolitan Touring
, has been working hand-in-hand with the Ecuadorian Government Council to help them acquire testing and health equipment to further combat the spread and impact of COVID-19 in the Galapagos Islands. The group's chairman, Roque Sevilla, has committed to contributing US$ 200,000 in funds and together with other boat operators in the archipelago, Metropolitan Touring have been working on a plan to create a virtual call centre for the Galapagos manned by the medical officers whom usually attend guests aboard their fleet of 3 expedition vessels. The call center is now live and aims to support the health authorities on the islands by answering inhabitants' calls and web chats about their suspected symptoms. An integral part of the tourism sector in the Galapagos Islands for over 50 years, the company is eager to do their utmost to support the Galapagos Government Council at this difficult time. As part of the State of Emergency declared by the Ecuadorian government, and to safeguard the population of the islands and minimize the risk of the infection, the government has limited access to the islands by plane to those carrying cargo and emergency staff only.
Ultra-luxe Africa travel specialist
ROAR AFRICA
is focused on bringing an end to illegal wildlife trade, which is the root cause of the COVID-19 pandemic. Their efforts differ from the many physical/in-kind gestures that many luxury hospitality brands have initiated but are equally impactful and significant. For example, ROAR AFRICA has an Emirates Private Jet Safari taking place in September of this year, priced at $125,000 per person for up to 10 people. The trip has been planned since last November, and while there was a charitable component built into it to make it carbon positive and benefit organizations on the ground in Africa, 100% of the proceeds of the trip will be donated to benefit the Great Plains Conservancy.
Original Travel
launched a campaign called At Your Service. The idea is to show their thanks to the workforce of the NHS by gathering together a group of like-minded Great British Brands to offer goods and services from their fields of expertise that can be won by members of the NHS team through a free to enter raffle which will open on 7th April (World Health Day).
Venues
ExCeL London
– the venue for the World Travel Market each year and one of the largest covered spaces in London – has been transformed into a 4,000 bed coronavirus hospital and re-branded as NHS Nightingale. With more than 80 wards each containing 42 beds, NHS Nightingale will become one of the biggest hospitals in the world and will play a major part in fighting the coronavirus in the UK. In a further effort to help and support the community,
LABS
is offering its largest event space, Camden House, plus a number of private offices across its buildings, for the emergency services and critical call centres to use as they require. The 13,000 sq ft of space at Camden House will become a 'common room' for those on the frontline with complimentary tea and coffee provided day and night.
Miami Beach Convention Center
is donating excess, unopened food from cancelled meetings and galas to local charities via Food Rescue US, a platform that matches last-minute food donations with volunteers who can pick up and deliver it to a local charity or source in need. In Lexington, KY, 
VisitLEX
 and 
Keeneland Racecourse
(the famed race track where Derby qualifying races usually take place) have teamed up with non-profit community kitchen FoodChain to launch NOURISH LEX – an initiative supporting the local hospitality industry by hiring displaced restaurant  workers  to cook  fresh, healthy food  for locals and their families. Keeneland has already  donated 1,500 pounds of dry goods (which had been previously ordered for their spring race meet) to FoodChain.  The model is such that it can be lifted and rolled out at other restaurants in the future.
To readers from the luxury travel industry: to be a part of future industry round-ups and editorial opportunities, please make sure you subscribe to the A Luxury Travel Blog industry mailing list.
Did you enjoy this article?
Receive similar content direct to your inbox.