If you were to leave civilisation behind, round up 10 of the best people in your life, and all retreat to the wilderness, where would you go? Most of us have thought something like this at some or several points in our life, and for many, a wonderfully wild spot in Africa is the answer to that question every time – it might have even become a recurring daydream!
One of the continent's most enthralling and deservedly famous wilderness destinations is the Maasai Mara in Kenya. Along with being a UNESCO World Heritage Site, it is also the Seventh Natural Wonder of the World and, perhaps most importantly, the place on earth with the largest concentration of terrestrial wildlife.
And, on of the best ways to experience this incredible place is with your friends and family in a luxury private villa. If you want a piece of the African wilderness all to yourselves, then this is how you get it, at least for a short while. And it wouldn't be a safari in Kenya – considered the birthplace of the word – if your African home away from home was nothing short of distinct style, luxury, and comfort.
So, let's see what you can expect when you escape to a luxury safari home in Kenya.
Relax in the privacy of your home away from home
Exclusivity begins from the spot where your luxury safari home in Kenya is situated. Private reserves and conservation areas are well off the wheel-beaten track, hidden away from the busy national parks, where game sightings are often notoriously crowded with several other vehicles. Instead, in a private conservancy around the Maasai Mara that has been designated and protected for the protection of wildlife and community, only the handful of guests staying at one of the few lodges or camps are allowed to explore it.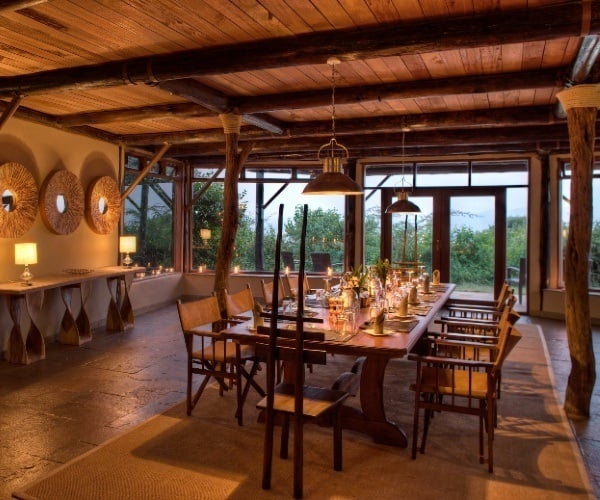 What better place to complement this level of exclusive destination, than with an elegant home to call all your own during your safari in Kenya. The timeless and unspoiled setting of the rolling hills and golden plains of the Maasai Mara plains is best shared with those you cherish, whether friends, family, or both. This is to be your home away from home in Kenya, and so comes with all the modern creature comforts, indulgent luxuries, and unexpected extras that such a special sojourn deserves.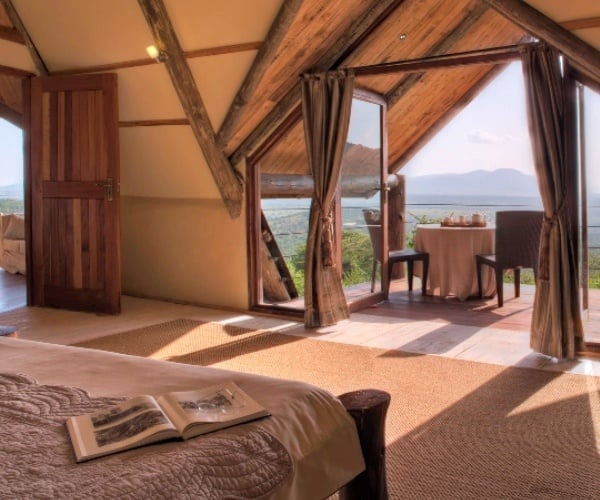 At an exclusive-use villa or lodge, a private team of staff is always on hand to make sure your needs are catered for. So all you need to do is enjoy an absolutely carefree safari in one of Africa's most wildly beautiful destinations. This means the highest standard of service, which is intuitively discrete and personalised, so that you are well looked after and comfortable throughout your stay. Part of this team will include a private valet, a talented chef, and a knowledgeable and personable guide that will be available for game drives whenever you want.
Connect with each other and with yourself
Whether it's that girls-only safari getaway you have all been planning for years or a first-time safari for the whole family, spending quality time chatting, playing and relaxing together is made easier and more comfortable in a space that is just yours. As Charles M. Schulz –  the creator of the Peanuts comic strip featuring best pals Charlie Brown and Snoopy – says "In life, it's not about where you go, it's who you travel with".
New experiences can so often be made even more meaningful (and unforgettable!) just by having shared them with your favourite person or people. They become part of your collective memory, part of the collection of stories to be retold and reminisced over in years to come. There will always be someone else to fill in any gaps in the story that you may have forgotten or not even noticed at the time. Imagine watching the massive herds of wildebeest, zebra and impala moving across the Maasai Mara, which you know would be just a small part of a long and arduous journey they make instinctively every year. Imagine being able to reflect back on this incredible wildlife spectacle – a bucket-list experience for many – with a best friend, child or parent.
But a holiday with that special group of people doesn't mean having zero time to yourself. While you undoubtedly love spending time with them, everyone still needs time out for themselves to recharge their batteries, whether they be social, emotional, physical or 'all of the above' type batteries. Fortunately, an exclusive-use home is spacious and spread out, with a variety of indoor and outdoor areas to pick from in order to accommodate this very human need.  In fact, for the holiday to remain free of bickering, blocking out part of the day for some 'me time' is a good idea for everyone in the group to do.
Do your stay, your way
Stealing away as a group to a luxury safari home in Kenya is as much about taking a break from the intensity of life back home as it is about experiencing the wilderness. A huge part of the appeal of a sole-use villa is having the freedom to wake up and take each day as it comes, with as much or as little planning as you like. You should be able to do your safari stay, your own way – no questions asked!
The list of things to enjoy while on safari in the Maasai Mara is long and diverse, which means everyone in the group should be kept happy and entertained throughout your stay. Nature is a wellspring of peace, tranquility, and effortless beauty, which makes it a great place if unwinding and recharging is part of what the group is looking for in a holiday. It could be finding a quiet spot in the shade to read or journal, watching the clouds drift as you float in the private pool, or sinking into a bubble-bath with a glass of delicious wine and a view of the plains at dusk.
The wilderness also has huge adventure potential and there are so many ways to explore it. From morning and evening game drives and bush walks with the best guides in the safari industry to learning how to run, jump, throw a spear and use a traditional bow and arrow like a Maasai Warrior, from a Maasai Warrior. Because it is a private group trip, your guide will be the same throughout your stay. So you can be sure to leave having made a new friend back in Kenya.
So when are you making your great escape to a luxury safari home in Kenya, in the heart of the wild Maasai Mara?
Calvin Cottar is Director and Owner at Cottar's 1920s Safaris. Cottar's 1920s Safaris is an award-winning luxury 1920s safari camp and private bush villa located in the famous 'seventh' natural wonder of the world, the Maasai Mara in Kenya, and owned and managed by the oldest established and continuing safari family in Africa.
If you would like to be a guest blogger on A Luxury Travel Blog in order to raise your profile, please contact us.