The announcement today that Liverpool is being stripped of its World Heritage status will come as a huge disappointment to people throughout Merseyside and beyond. But did you know that this is not the first time the UN has used its powers to strip a site of its World Heritage status? Since UNESCO World Heritage List began in 1978, there have been three places that have been awarded UESCO World Heritage status, only to have it later withdrawn. They are as follows:
Arabian Oryx Sanctuary, Oman – awarded in 1994, revoked in 2007
Oman's Arabian Oryx Sanctuary holds the dubious distinction of being the first ever site to be removed from UNESCO's World Heritage List. Sitting within the Central Desert and Coastal Hills biogeographical regions of Oman, the sanctuary's unique climate of seasonal fogs and dews support a diverse range of flora and fauna, mostly notably – as the name suggests – including the first free-ranging herd of Arabian oryx since the species was declared extinct in the wild in 1972.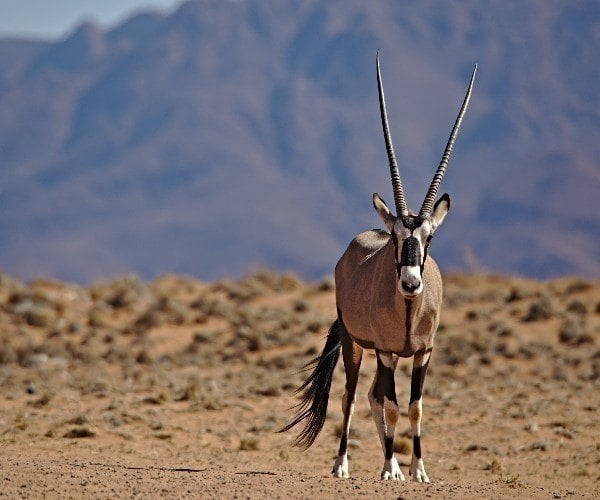 Sadly, subsequent poaching and a degradation of the sanctuary's habitat almost wiped out the herd entirely. Furthermore, the sanctuary was reduced by 90% after the discovery of oil at the site, and the removal of the designation came in 2007 at the request of the Oman government, with just four breeding pairs of oryx counted at that time. The total herd number went from 450 to just 65 during this time.
More recently, a new effort at a sanctuary to protect the species has been more successful with numbers of this Arabian "unicorn" going from 300 to about 850 in just three years.
Dresden Elbe Valley, Germany – awarded in 2004, revoked in 2009
The 20-kilometre stretch of the Elbe River through Dresden in Germany's state capital of Saxony, known as the Dresden Elbe Valley, has huge scenic and architectural value, and the Baroque skyline and picturesque river has inspired many a poet.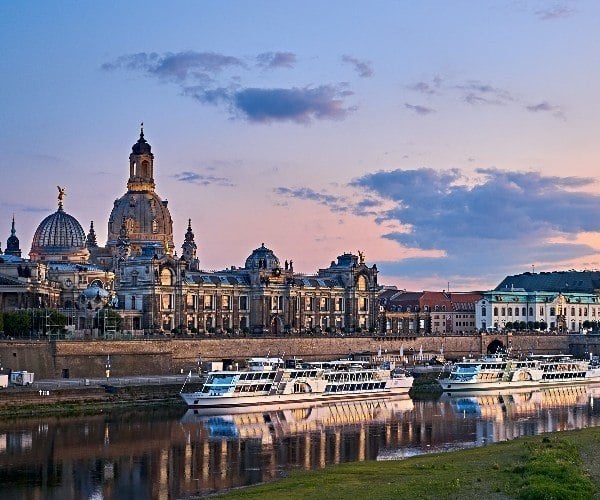 It was the construction of the Waldschlösschen Bridge river crossing, however, which was seen as highly controversial, that brought about the removal of World Heritage status. The intention of the bridge was to remedy Dresden's inner-city traffic congestion but came at the expense of being only the second location in the world to be delisted by the UN.
Liverpool, UK – awarded in 2004, revoked in 2021
Liverpool gained its World Heritage Site status based on its historic waterfront and the city was a crucial hub during the heights of the British Empire.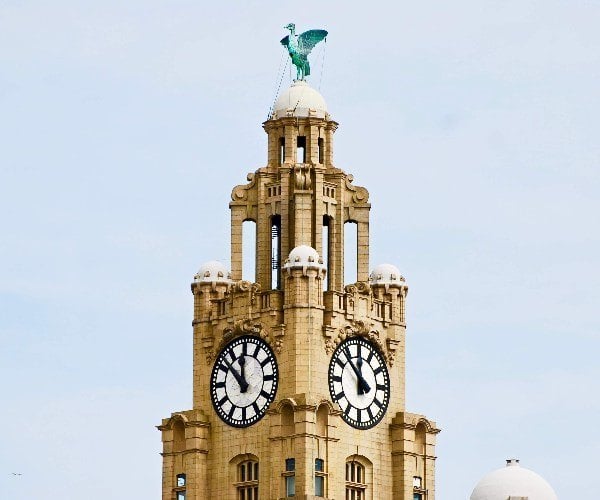 Developments such as the new Premiership football ground for Everton FC in the Bramley-Moore Dock area has been deemed a "serious deterioration" of the historic site. A meeting held in China, 20 votes were cast – with 13 in favour of removing the city's status, five against the proposal and two ballot papers being invalid – was enough to seal Liverpool's fate.
The UN even has a 'Danger List' of other sites whose World Heritage status is also under threat. There are more than fifty of them and they are as follows:
Afghanistan
Cultural Landscape and Archaeological Remains of the Bamiyan Valley (2003)
Minaret and Archaeological Remains of Jam (2002)
Austria
Historic Centre of Vienna (2017)
Bolivia (Plurinational State of)
City of Potosí (2014)
Central African Republic
Manovo-Gounda St Floris National Park (1997)
Côte d'Ivoire
Mount Nimba Strict Nature Reserve (1992) *
Democratic Republic of the Congo
Garamba National Park (1996)
Kahuzi-Biega National Park (1997)
Okapi Wildlife Reserve (1997)
Salonga National Park (1999)
Virunga National Park (1994)
Abu Mena (2001)
Guinea
Mount Nimba Strict Nature Reserve (1992) *
Honduras
Río Plátano Biosphere Reserve (2011)
Indonesia
Tropical Rainforest Heritage of Sumatra (2011)
Iraq
Ashur (Qal'at Sherqat) (2003)
Hatra (2015)
Samarra Archaeological City (2007)
Jerusalem (Site proposed by Jordan)
Old City of Jerusalem and its Walls (1982)
Kenya
Lake Turkana National Parks (2018)
Libya
Archaeological Site of Cyrene (2016)
Archaeological Site of Leptis Magna (2016)
Archaeological Site of Sabratha (2016)
Old Town of Ghadamès (2016)
Rock-Art Sites of Tadrart Acacus (2016)
Madagascar
Rainforests of the Atsinanana (2010)
Mali
Old Towns of Djenné (2016)
Timbuktu (2012)
Tomb of Askia (2012)
Mexico
Islands and Protected Areas of the Gulf of California (2019)
Micronesia (Federated States of)
Nan Madol: Ceremonial Centre of Eastern Micronesia (2016)
Niger
Air and Ténéré Natural Reserves (1992)
Palestine
Hebron/Al-Khalil Old Town (2017)
Palestine: Land of Olives and Vines – Cultural Landscape of Southern Jerusalem, Battir (2014)
Panama
Fortifications on the Caribbean Side of Panama: Portobelo-San Lorenzo (2012)
Peru
Chan Chan Archaeological Zone (1986)
Senegal
Niokolo-Koba National Park (2007)
Serbia
Medieval Monuments in Kosovo (2006)
Solomon Islands
East Rennell (2013)
Syrian Arab Republic
Ancient City of Aleppo (2013)
Ancient City of Bosra (2013)
Ancient City of Damascus (2013)
Ancient Villages of Northern Syria (2013)
Crac des Chevaliers and Qal'at Salah El-Din (2013)
Site of Palmyra (2013)
Uganda
Tombs of Buganda Kings at Kasubi (2010)
United Kingdom of Great Britain and Northern Ireland
Liverpool – Maritime Mercantile City (2012)
United Republic of Tanzania
Selous Game Reserve (2014)
Everglades National Park (2010)
Uzbekistan
Historic Centre of Shakhrisyabz (2016)
Venezuela (Bolivarian Republic of)
Coro and its Port (2005)
Yemen
Historic Town of Zabid (2000)
Old City of Sana'a (2015)
Old Walled City of Shibam (2015)