When you're traveling to Egypt, it's common to be blown away by the beauty and wonders of this extraordinary country, and forgetting that the food culture is indeed unique and worth exploring. In terms of what to expect, traditional foods in Egypt include lamb, beef, and fish, and a variety of recipes contain rice and grains, as well as beans and vegetables. As a result, even vegetarians will find enough delicious food in the country. Egypt has all types of restaurants and food carts that you might dream of, starting from the local Egyptian foods such as Molokhia, Falafel, and Mahshi, to fancy foreign restaurants specialized in cooking American, Italian, Chinese, and other countries' cuisines. In this blog, you are going to find out the different food places in Egypt and the must-try foods that you can't miss when you come to the country.
Local food carts
Mobile food carts have always been a common sight in Egyptian streets. Who doesn't crave a cup of warm chickpeas by the Nile, or a well-seasoned ful sandwich to start the day?
Today's food carts have evolved into a way out of current economic difficulties, especially for the middle and upper-middle classes, from the middle-aged man in a galabiya roasting corns on an ancient, wooden cart to the college graduate selling sushi out of a brightly colored red bike. Here's a list of the various types of food carts in Egypt.
Ful & falafel carts: These local carts offer Egyptian local food such as ful, falafel, cheese with tomatoes, freshly baked balady bread, baba ganoush, shakshouka, and much more!
Koshary carts: Known for their affordable prices, and they sell delicious local Koshary.
Seafood trucks: They offer amazing choices of delicious crabs, shrimp, oysters & rice, in addition to seafood sandwiches and Tahina.
Burger trucks: They sell local beef burger sandwiches in custom-made buns with French fries and soft drinks.
Tea/coffee trucks: In case you are craving a hot drink, you can find a lot of coffee trucks in Egypt that offer coffee to go, tea, or even hot chocolate.
Sushi trucks: This kind of truck became very common recently. You can order your favorite sushi set on the go.
Liver & sausage carts: These carts offer delicious liver and sausage sandwiches with spices, Tahina, and pickles.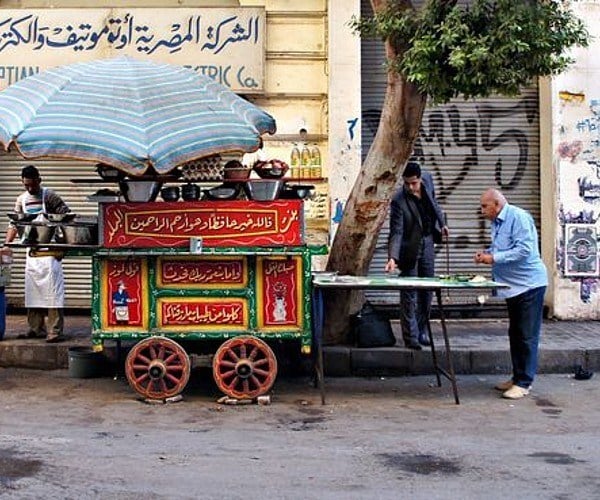 Local food restaurants
Besides the local food trucks, you can also find well-known restaurants in Egypt that are famous for their traditional Egyptian foods such as Koshary, Shawerma, Molokhia, Mahshi, Sheep Fawaregh, Rice, Stuffed Pigeon, Egyptian Okra, Grilled Kofta, and many more. The most famous Egyptian restaurants are Sobhy Kaber, Kebdet El Prince, Koshari et-Tahrir, Abu Ashraf, Koshari Abou Tarek, Abo Haidar Shawerma, etc.
Egyptians are known for loving food; therefore, you will find everything you crave in Egypt. Before searching for foreign restaurants in Egypt, Try the local Egyptian food first and you are going to fall in love! Dive deep into the Egyptian culture through its food.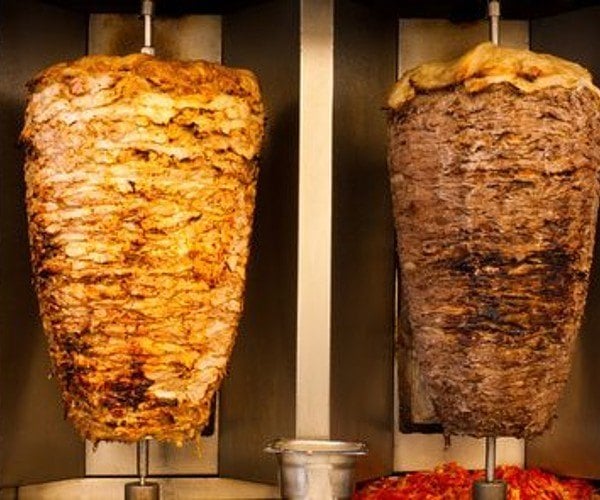 Foreign food restaurants in Egypt
Egypt is full of many well-known restaurants across major cities such as Cairo and Alexandria and even in smaller towns. There are a splendid number of choices in big cities and more limited choices in smaller towns, but you will always be amazed at the selection and quality you can find. The most famous restaurants here offer international cuisine. Here are some of the types of cuisines you are going to easily find in Egypt.
Lebanese restaurants: You can easily enjoy Lebanese food in Egypt such as Fattoush, Tabbouleh, Keba, and many more in restaurants like Tamara Lebanese Bistro, Hawa Beirut, Warda, Enab Beirut, Aura, and others.
Syrian restaurants: Craving Syrian Shawerma? Go to Abo Youssef, Bab Tooma, Abu Ammar, Anas EL Demeshky, or Ibn El Sham and enjoy the most delicious Syrian Shawerma, and Fatta with Toomeyah.
Italian restaurants: Feel the Italian streets vibes with our famous Italian restaurants. Eat the most delicious pasta, pizza, and lasagna in Egypt. Some of the best Italian restaurants in the country are O's Pasta, Maestro, Lucca, Spectra, Ristorante Tuscany, Roberto's, and Porta D'oro
Asian restaurants: Enjoy delicious Asian food in Egypt at Tao, Noble House, Nairu, Peking, Dragon House, Wok and Walk, and Red Elephant.
Sushi restaurants: Who says you can eat Sushi in Egypt? With this list of Sushi restaurants, you are going to eat very delicious Sushi. Try Mori Sushi, Garnell, One Oak, Fuego, and many more.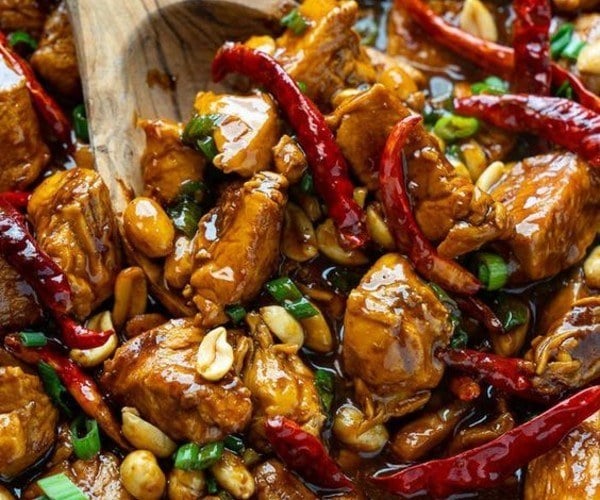 Bars & night clubs in Egypt
If you want to eat your favorite types of food while enjoying loud music and dancing on the dance floor, you are going to find a huge list of bars and nightclubs in Egypt that offer different shows every night with DJ players, belly dancers, and singers.
Some of these places are Cairo Jazz Club, The Lemon Tree, SASS, El Regina Club, Golden Booda, The Tap, Crimson, Pub 28, and many more.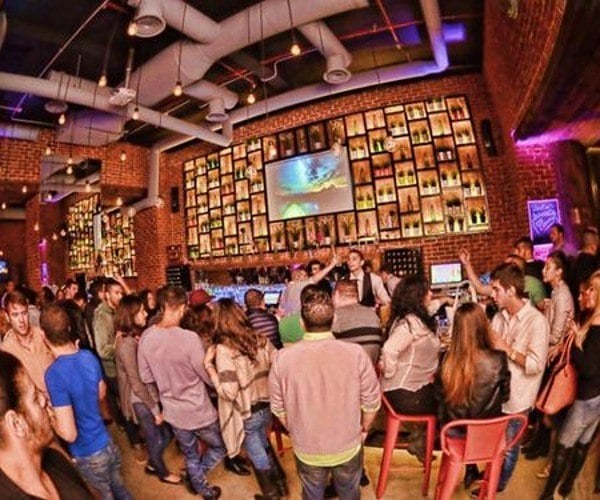 Whether you are looking for fancy restaurants, nightlife spots, or even affordable food carts, you are going to find exactly what you need in Egypt. All you have to know is what you are craving, your budget and you are safe to go! Plan your trip to Egypt, the most beautiful spots you want to visit in the country, and don't forget about trying the Egyptian food with which you are going to fall in love!
Sherif Khalil is Owner of Dunes & Beyond. Dunes & Beyond offers luxury tours, Nile cruises and desert safaris in Egypt.
If you would like to be a guest blogger on A Luxury Travel Blog in order to raise your profile, please contact us.