By
Paul Johnson
on Sep 21, 2021 in
Bahamas
,
Brazil
,
California
,
Caribbean
,
Cruises & Boat Travel
,
Europe
,
Florida
,
France
,
Georgia
,
Greece
,
Michigan
,
Middle East
,
North America
,
Puerto Rico
,
Regions
,
Saint Vincent and the Grenadines
,
South America
,
South Carolina
,
Speciality Travel
,
Turkey
,
US Virgin Islands
,
USA
,
Western Europe
With lots of vacations still on hold, we find ourselves daydreaming of when we can travel freely once again. YachtWorld has listed all the best beaches in the world, only accessible by boat.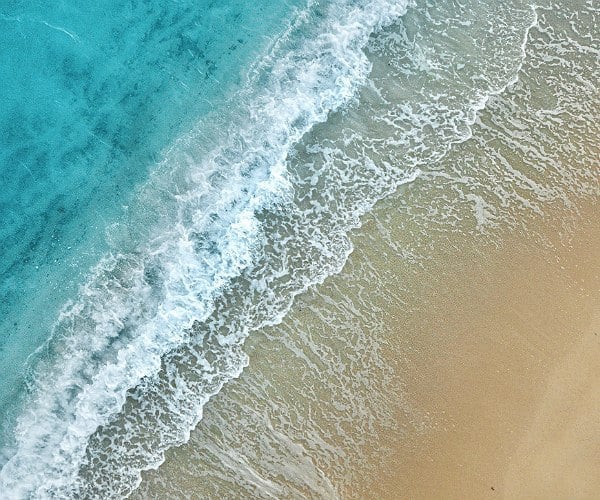 Vacations and short trips are always good ways to unwind and re-energize ourselves. For many people who love to explore and seek out new experiences, the earth's oceans and waterways are just perfect. Countless stunning bodies of water are met with equally gorgeous coastlines and choosing the beach you want to spend your time on depends on what you yearn for.
YachtWorld has taken a look at the top 15 beaches in the world that can only be reached by boat.
Caladesi Beach, Caladesi Island, Florida
Caladesi Beach is located on Caladesi Island, which is an untouched gem just off the coast of Clearwater Beach, Florida. The soft white sand on the beach is enough to give you the peace you desire while listening to the soothing sounds of shore birds (herons, egrets, osprey, gulls and others). This beach is filled with tranquility—beautiful palms and sea oats bending in the warm Florida breeze—to relax you. Besides arriving by private boat, a local ferry runs on the hour from nearby Honeymoon Island.
Cumberland Island National Seashore, Cumberland Island, Georgia
This island is home to sweeping marshland and preserved, undeveloped beaches where feral horses gallop and loggerhead turtles play. By ferry, it takes around 45 minutes to reach the island, but it is a rewarding trip if you are a wildlife enthusiast.
Channel Islands National Park, California
About an hour's drive northwest of bustling Los Angeles is Ventura Harbor, where boaters depart city life for the serenity of one of California's best kept secrets. This national park treasure comprises five islands with pristine beaches and abundant wildlife, not to mention sea caves to explore, a rock arch, and quiet anchorages to rock you asleep under the stars.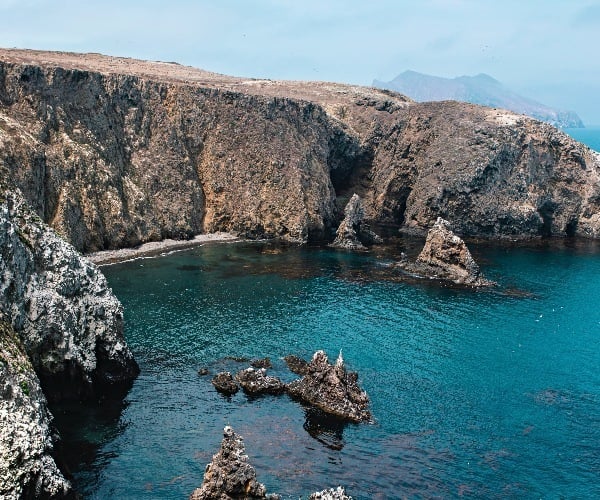 Bloody Point Beach, Daufuskie Island, South Carolina
Not to be compared to its high profile, high traffic beach town neighbors–Hilton Head Island and Savannah–Bloody Point Beach is a haven located on history-rich Daufuskie Island, South Carolina, and is a remote retreat from modern-day distractions. With fewer than 500 full time residents on the island, roadways remain unpaved and the island's three miles of beaches are perfect for shelling and lounging.
South Beach, Bald Head Island, South Carolina
While there are no cars allowed on North Carolina's Bald Head Island, gentle waves and lighthouse views are abundant. If rest and relaxation are on the agenda, then the island's southern beach is perfect for you. You're able to rent beach chairs, umbrellas and games, and not only that, the beach boasts long stretches of sand for any visitor wanting to stretch those legs while taking in the jaw-dropping surroundings.
British Landing Beach, Mackinac Island, Michigan
Located on the northwest side of Mackinac Island, the rocky British Landing Beach opens up to the magnificent blue waters of Lake Huron. Like many other destinations on this list, this prized Michigan island can only be explored by foot, boat or bike.
Kerambigorn Beach, Glénan Archipelago, Southern Brittany, France
This is a clean, sandy beach located in Southern Brittany. Popularly known as Aod Kerbigorn, this beach is best visited in the months of June, July, August and September, when the temperature is the warmest. Come for a quiet, natural and intimate environment for swimming, sunbathing and a picnic. Or enjoy activities such as volleyball, beach soccer or basketball.
Navagio Beach, Zakynthos, Greece
This boat-accessible beach is located in Greece and lies on the western side of Ionian Island. The area is popularly known as Zakynthos Shipwreck, and is one of the most photographed sights in Greece with huge vertical white rock cliffs surrounding the sand.
Trunk Bay Beach, St. John, US Virgin Islands
Trunk Bay Beach is a part of the Virgin Islands National Park. It is the most photographed beach in St. John and has a marked underwater trail for snorkelers. It is accessible by ferry or boat and attracts a lot of visitors due to its white sandy beach and turquoise waters.
Tropic of Cancer Beach, Stocking Island, The Exumas, Bahamas
Also known as Pelican Beach, this beach is the longest beach on the island of Little Exuma in the Bahamas, and has a white-powder sand that borders unforgettable, translucent, blue-green water.
Tobago Cays Marine Park, Tobago Cays, Grenadines
This park is located in St. Vincent and provides a home to a variety of exotic animal species such as sea turtles, iguanas, lobsters and conchs. It can be visited by cruise ship, yacht, water taxi or day tour, and has the most extensive coral reef and small systems of mangroves. Draw in the stunning beauty and explore the beach to your heart's content.
Lopes Mendes Beach, Ilha Grande, Brazil
Filled with white sand, palm trees and blue water, this idyllic beach is a wonderful sight to behold. You can either choose to take a boat taxi from Abraao to the beach or you can walk—no matter which way you go, you will enjoy amazing views of your destination and the other nearby beaches.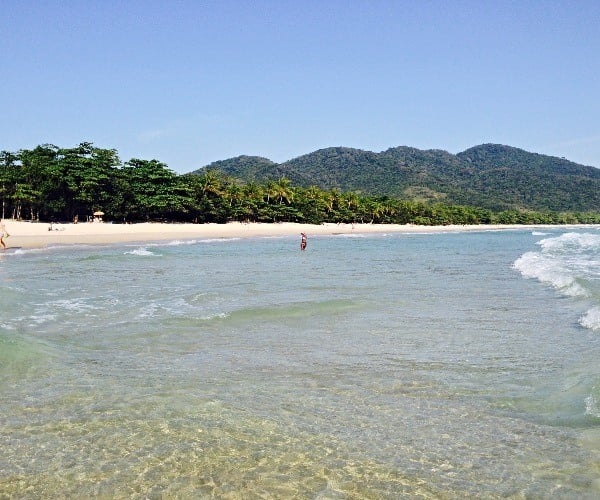 The Ancient Wonder Simena Sunken City, Kekova, Turkey
Kekova Sunken City is a stunning, tranquil, rocky island off Kaleköy and Üçağız near the Demre district of Antalya province. Given its small surface area of 1.73 square miles, no one actually lives on the island, leaving it beautifully uninhabited. There are hostels and cafes on the island and the island can only be reached by boat. Observe the ancient city of Dolichiste (Kekova), which forms the sunken city on the island, visible below the water. Swimming and diving are prohibited in this area, but boats or kayaks are allowed so you can explore in style.
Kleftiko Milos Beach, Greece
Kleftiko is situated on the southern coast of Milos, one of the 39 Cyclades Islands, and considered to be one of the hidden gems of Greece. With amazing scenery and some astounding rock formations, Kleftiko never fails to impress. The bay is full of open caves and tunnels for any more adventurous souls, or dip into the clear, turquoise sea to swim, snorkel or just soak up the sun.
Flamenco Beach, Culebra, Puerto Rico
Often described as one of the best beaches of the world, Flamenco Beach is on the Caribbean Island of Culebra – well known for its clear blue water, glorious white sand and rolling hills that form the magnificent beach backdrop. As the beach is free of any concrete buildings or large resorts, it provides an untouched feel where you can disconnect from the world. Take a dip in the stunning sea, you might just swim or snorkel next to a turtle or (harmless) manta ray!