By
Paul Johnson
on Jan 01, 2022 in
Accommodation
,
Air Travel
,
Anguilla
,
Caribbean
,
Food and Drink
,
Hotels
,
Leisure Travel
,
Regions
,
Resorts
,
Speciality Travel
,
Travel Miscellany
Nestled in the northern Caribbean is the alluring island of Anguilla, a picture-perfect paradise with a relaxed pace and the warmest of welcomes. The under-the-radar Caribbean gem has been named one of the top 10 countries to visit next year, by global travel authority, Lonely Planet, but there are many other reasons for sunseekers to put Anguilla on the 2022 holiday hit list.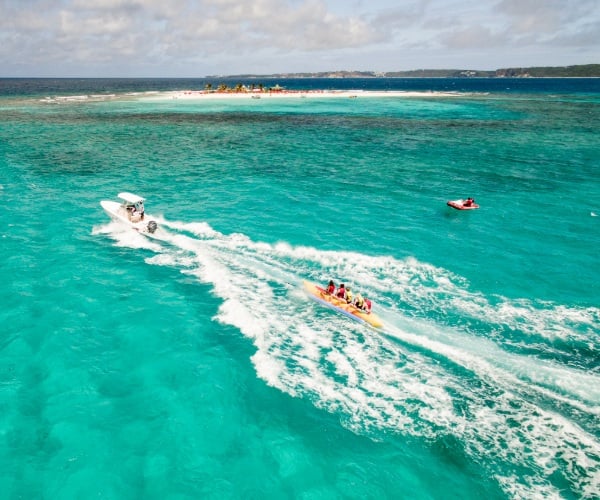 1. New accommodation options
Focused on active, luxury breaks, Aurora Anguilla Resort & Golf Club is a complete reimagining of the resort formerly known as The Reef and CuisinArt. Opened in December 2021, the 300-acre resort offers 178 suites, seven bespoke restaurants and bars, an extensive spa and an 18-hole Championship golf course designed by Greg Norman. Rooms from £732 per night.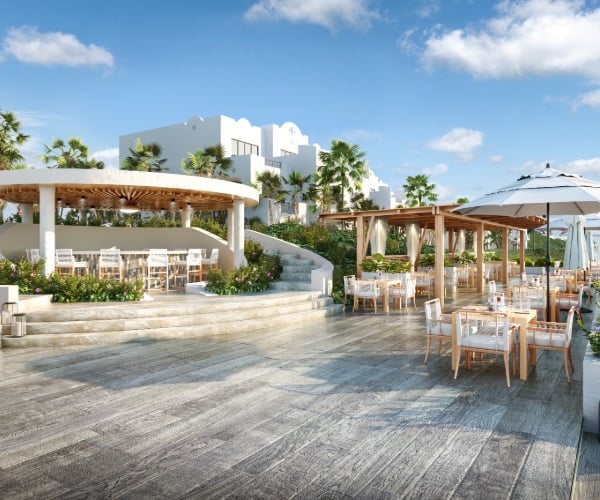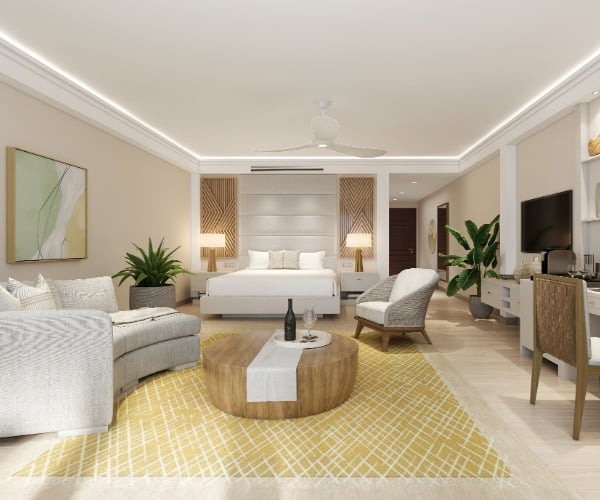 Entirely refurbished and reopened in time for this season, Arawak Beach Club, close to the lively village of Island Harbour, is a great option for more independent travellers. Accommodation is in self-contained studios or cottages complete with kitchen, speedy Wi-Fi connectivity and extras like paddleboards and guided sunrise hikes. Rooms from £110 per night (room only).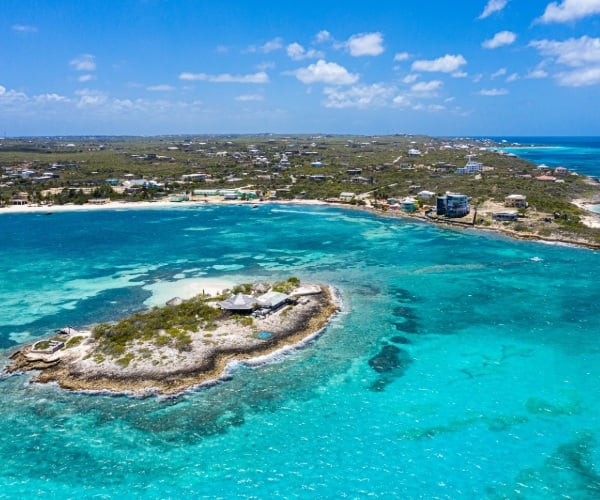 The island continues to expand its array of villas and independent properties, including The Cottage at Meads Bay which welcomed its first guests in 2021. This new-build, private, three-bed villa sits on one of the island's most spectacular beaches and is a stone's throw from popular restaurants including Blanchards, Jacala and Ocean Echo. Interiors are designed to reflect the island's distinct and sophisticated vibe, placing the stunning white sand and spectacular turquoise seas at the centre of every viewpoint. Seven nights in high season from £10,600 (villa only).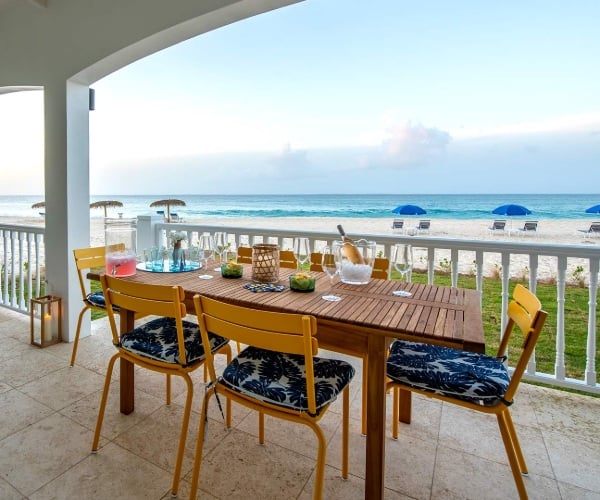 2. New air routes
Last November, American Airlines launched twice-weekly flights between Miami and Anguilla – increasing to three times a week from 5 January 2022. This new route offers sunseekers the chance to combine Miami and Anguilla in a twin-centre getaway.
Regional inter-island routes have also expanded with Tradewind Aviation returning for the winter season on routes between San Juan and Anguilla (through to April 2022) and a new Cape Air route from St Thomas, USVI to Anguilla. TransAnguilla Airways and Anguilla Air Services continue to offer both charter and schedule services across the region including to UK gateways Antigua, St Maarten and St Barths.
Aurora Anguilla resort is taking full advantage of the excellent provision for private jets at Clayton J Lloyd airport with a fleet of dedicated Embraers, currently available (charter only) to bring their guests to the resort directly from the US.
3. New activity and wellness experiences
Cap Juluca, A Belmond Hotel has launched two new island experiences for the winter sun season – a fishing trip to Maundays Bay in the company of a local fisherman and a Volkswagen campervan tour of the island's beaches with a gourmet picnic lunch accompaniment.
One of Anguilla's most glamorous resorts, Malliouhana, part of the Auberge Resorts Collection, is launching a new spa menu for 2022 which will feature innovative, new offerings such as Lymphatic Drainage Therapy (60 Min $185, 90 min. $255), Craniosacral Therapy (30 min. $65) and the Ocean Dream massage (60 Min $180, 90 Min $250), utilising hot stones. An oceanfront sanctuary for the mind, body, and soul, the Malliouhana Spa offers a collection of massages, facials, wraps and other island inspired treatments, using fresh, local botanicals known for their healing properties.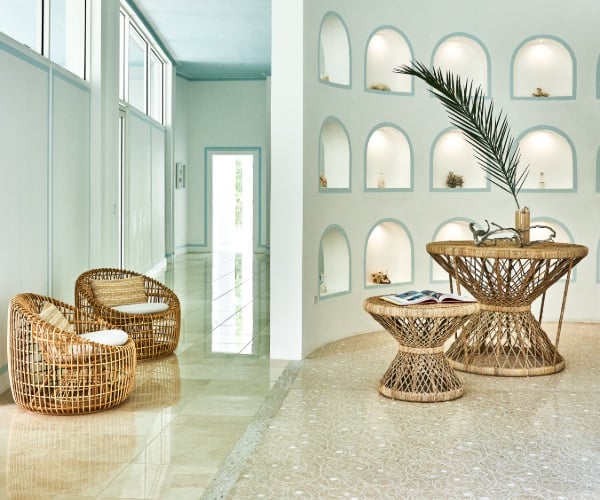 4. Delectable new dining
Cap Juluca, A Belmond Hotel, now boasts a new, seafront Peruvian restaurant, the only one of its kind on the island. At Uchu, guests will savour a selection of delightful light bites and creative cocktails on the connecting pool terrace by day. As the stars come out, Chef Cesar Soto will take guests on a tantalising journey through Peru, where regional Peruvian cuisine inspires sophisticated dishes. An authentic raspadilla, or shaved ice maker and a ceviche bar are on hand to add to the experience.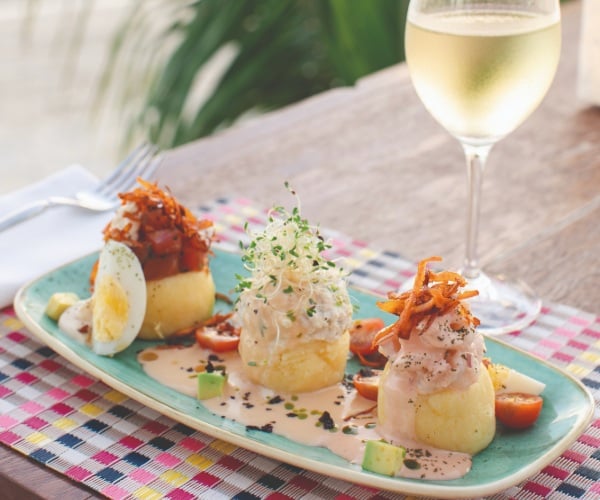 Owned by Anguillan singer and 2017 X-Factor UK contestant, Deana Mussington, The Lit Lounge, Anguilla's nightlife hotspot, made a welcome return in May 2021. Serving refreshing cocktails as palm trees sway overhead and string lights twinkle above the decking, this beach lounge, bar, grill and pizzeria is one of the best spots to enjoy Anguilla's breath-taking sunsets.
The historic Barrel Stay restaurant – one of the oldest in Sandy Ground – has recently re-opened under new ownership. The new dinner menu is packed with tempting seafood options including lobster, snapper and mahi-mahi. There's also a bar menu on offer, taking inspiration from Asian, Caribbean and international cuisine. Located right on the beachfront, guests come for the delicious food and signature cocktails, live music and beautiful scenery.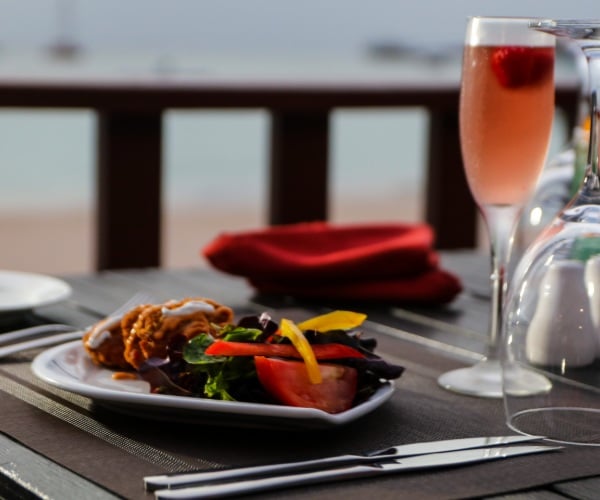 Opened in September 2021, Anguilla Sands and Salts Oasis is a unique shop selling handmade keepsakes and wellness products such as jewellery and keyrings, bath salt and body scrubs, all made from the beautiful beaches of Anguilla. By night, the shop doubles as a bar putting on regular themed events such as "Margarita Thursday" and "Wine Wednesday".
5. Lonely Planet accolade
To sum up what an exciting time it is to visit Anguilla, the island has recently been named one of the must-visit destinations in the world for 2022 by global travel authority, Lonely Planet. This is the first time that Anguilla has been featured in the annual Lonely Planet's Best in Travel, a collection of the world's hottest destinations and must-have travel experiences for the year ahead. Anguilla was also the only Caribbean Island to make the Top 10 countries list for 2022.
Entry requirements
Testing procedures for all visitors to Anguilla are in place and the requirements are being reviewed every two weeks. Full details of entry requirements are listed at ivisitanguilla.com.
About Anguilla
Tucked away in the northern Caribbean, Anguilla is a shy beauty with a warm smile. A slender length of coral and limestone fringed with green, the island is ringed with 33 beaches, considered by savvy travellers and top travel magazines, to be the most beautiful in the world. A fantastic culinary scene, a wide variety of quality accommodations at varying price points, a host of attractions and exciting calendar of festivals make Anguilla an alluring and entrancing destination.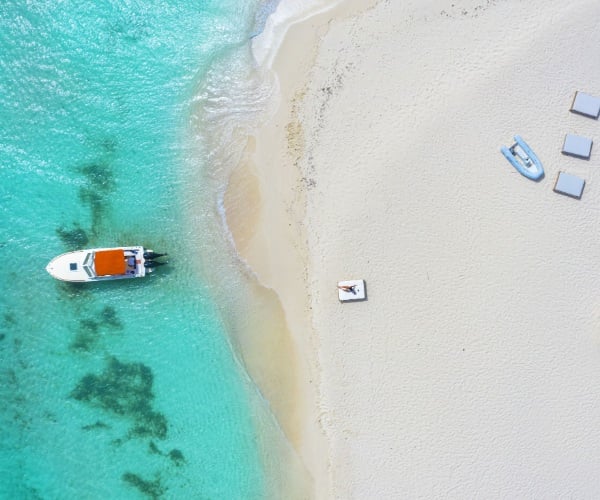 Anguilla lies just off the beaten path, so it has retained a charming character and appeal. Yet because it can be conveniently reached from the major gateways of Antigua, St. Maarten and Miami, and by private jet, it's a hop and a skip away.
Romance? Barefoot elegance? Unfussy chic? And unrivalled bliss? Anguilla is Beyond Extraordinary.