New York State Travel Guide
Home > Travel Guides > USA > New York State Travel Guide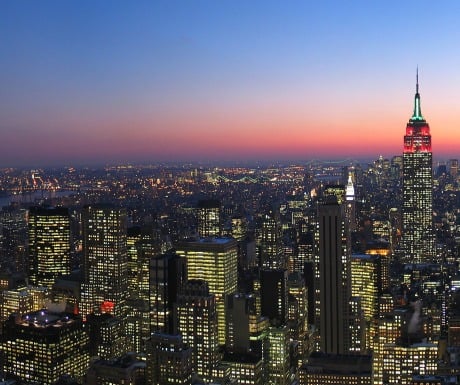 LUXURY TRAVEL
New York State Travel Guide
Named in honour of its most famous city, New York state is known as The Empire State. Yet despite the draw of New York City, there is so much more to explore and do in this region which covers almost 55,000 square miles. It stretches from the Atlantic to the border with Canada, and includes some of New England's loveliest scenery and prettiest towns.
Introduction to NY state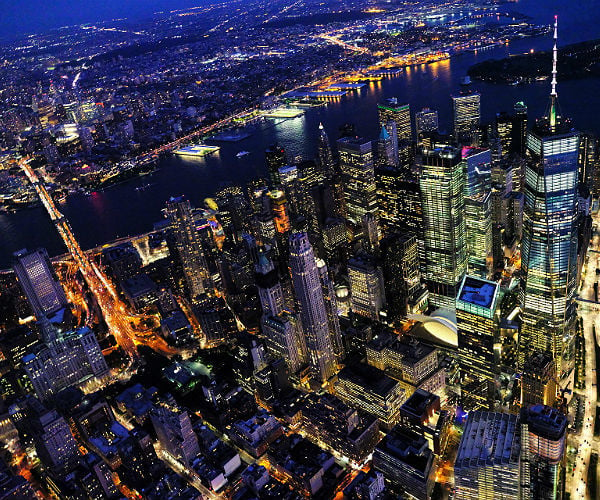 New York state is the fourth most populous in the United States, with much of this population living in New York City at its southern tip. It stretches from the industrial regions of bordering New Jersey and Pennsylvania in the south and eases into the countryside and leafy areas with some of America's best scenery. Both the Appalachian Mountains and Adirondack Mountains traverse its landscape, and major waterways like the Hudson River, Mohawk River and Lake Champlain can also be found.
The north western borders of New York state comprise two of the Great Lakes – Lake Ontario and Lake Erie, with the city of Buffalo only a few miles from world famous Niagara Falls which attracts millions of visitors every year.
The main centres of population, aside from New York itself, include Syracuse, Binghamton, Rochester, Plattsburgh, White Plains, and the state capital Albany.
New York state is a historic centre of learning with famous colleges and universities like University of Buffalo, Columbia University, Cornell University, Ithaca, New York Institute of Technology, Bard College, Colgate University and Vasser College.
New York City
Truly a world city and one of the most visited cities on earth, New York is a must for discovering what makes America great. It is a modern melting pot of cultures, industry, commerce, transport and tourism built on an incredible history which dates back to some of the earliest times of what we know as the United States.
Set around five boroughs, The Bronx, Brooklyn, Manhattan, Queens and Staten Island; the most familiar and central is Manhattan where all of New York's most famous sights are located. From the soaring skyscrapers of One World Trade Center and the Empire State Building to iconic venues like Madison Square Garden and Grand Central Station, sprawling Central Park, major thoroughfares like Broadway and Fifth Avenue and neon-lit Times Square.
New York City is also where you'll find the Statue of Liberty, Wall Street financial district, the Brooklyn Bridge, the Natural History Museum and "the Met", Broadway theatre district, and countless fine hotels and entertainment options.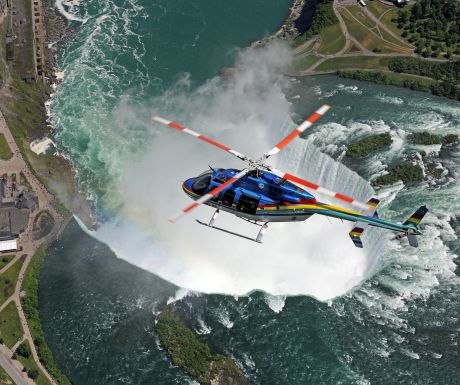 Long Island
Stretching east from New York City and somewhat isolated from the rest of the state, Long Island is a popular place to live and commute from the city, and is home to two of its busiest airports, La Guardia and JFK International. Covering a length of over a hundred miles, Long Island is quite heavily populated, yet at its eastern edge you'll find The Hamptons, where quaint fishing villages, coastal views and many small islands off shore feel a world away from the city.
Upstate New York
Also a world away from the dense metropolis of New York City, upstate New York is a landscape of hills, valleys, mountains, lakes and small towns which are lovely to explore.
Highlights include natural landscapes like the Adirondack State Park, Ausable Chasm and the peaks of the Algonquins. And all along its country roads and highways are pretty villages, university towns, fun family attractions and of course Niagara Falls itself.
Anyone visiting New York City for the first time may not find the time to visit upstate. Yet for a different trip when the city becomes too familiar, it's easy to take day trips or an extended road or rail trip to the upper parts. Alternatively, upstate New York is an essential part of a tour of New England, forming part of the rural landscape and autumnal leaf-peeping season.
History of NY state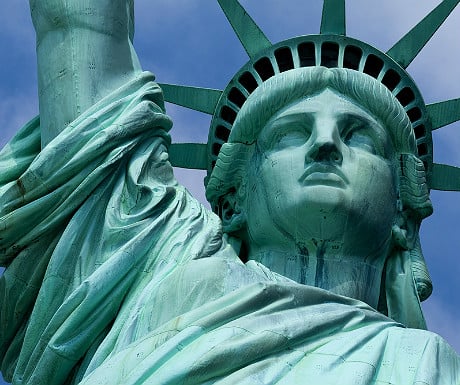 New York was the 11th state, joining the Union in July 1788. Traditionally upper New York was a land occupied by native American tribes speaking the Algonquian and Iroquoian languages, with the Mohicans occupying central areas, while the Wampanoag and Lenape Indians occupied Long Island and the area around modern-day New York City.
The state was soon home to Europeans arriving in America to start a new life. The state capital at Albany was founded on the site of Fort Nassau which was built on the confluence of the Hudson and Mohawk rivers by Henry Hudson in 1614.
Further south, near the natural harbour where the Hudson River met the Atlantic Ocean, a new colony known as New Amsterdam was built on the southern tip of the island of Manhattan. It was taken by the English in 1664 and renamed New York. It gained independence from the English, like the rest of the region, following the American Revolutionary War of 1775-1783.
While New York City continued to grow, it was the opening of the Erie Canal in 1825 which linked the Atlantic Ocean with the Great Lakes, allowing trade and travel to the upper parts of the state, and brought prosperity to towns like Rochester and Buffalo, and access to the produce of the Midwest. The coming of the railways in the coming decades would further improve connectivity and access to upstate New York.
Its status as an entry point to the United States was cemented further through the 19th century with the growth of the Port of New York, and the opening of the immigration centre on Ellis Island which would go on to process over 12 million immigrants between 1892 and 1954 who were seeking a better life in the country. Today many Americans can trace their ancestry to Ellis Island, which is today a museum attraction.
Where to stay in NY state
Any first-time visitor to New York state will probably want to experience New York City. It has hundreds of hotels, with the most convenient for the sights, attractions, shopping and evening entertainment being in Manhattan. The area around Times Square is the most populous for hotels, but also the more touristy.
In the quieter, less built-up parts of Long Island you'll find some of the calmness and glamour of previous days. The Hamptons are a relaxing place to stay for a break from the big city.
Working up the Hudson Valley, Newburgh and Poughkeepsie are great bases for exploring the nearby state parks, vineyards, villages and countryside.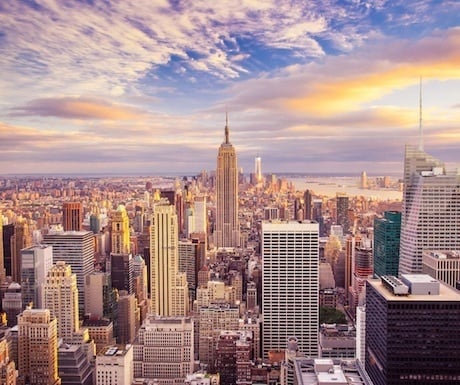 Keep going north and you'll reach Albany, the state capital with plenty of museums and cultural activities for a weekend break. But a little further is Saratoga Springs – a perfect New England town.
To explore the Adirondacks, base yourself at Lake Placid or North Hudson where you'll find plenty of creature comforts like good accommodation and places to eat and shop, but also easy access to the best sights and attractions of this wild region.
When visiting the Great Lakes region it is a good idea to stay in Buffalo, which is within easy reach of Niagara Falls but at a safe distance from the tourist traps which cling to its surroundings. Other good bases in this part of the state are Rochester and Syracuse, each with a good selection of hotels and local attractions.
Accommodation in NY state
New York state has every kind of accommodation at every price range. Some of the best places are the independently run bed and breakfasts and country retreats which mix wonderful hospitality with a location among the great landscapes to be found here.
For a country stay in New York state, the best accommodation includes the Mirabeau Inn at Skaneateles, with a spa, Manet-inspired gardens, local natural attractions, vineyards and much more.
On Saranac Lake, The Point is an 11-bedroom rustic retreat (you still need to wear black tie on certain nights) which was formerly a home of William Avery Rockefeller.
If you're visiting on a ski break, the Whiteface Lodge in Lake Placid offers a luxury spa experience, mountain views, access to local boutiques and restaurants, and of course proximity to the state's best ski runs. Another great place in Lake Placid is the Mirror Lake Inn Resort & Spa, with perfect views and amenities.
Similarly well sited for a ski break (or summer break by the lake) is the Friends Lake Inn, dubbed a rustic boutique inn where rooms have views of Friends Lake, or the hotel's wonderful gardens. Enjoy the local ski runs, or go boating on the lake. Chestertown is the nearest town.
The Sagamore on Lake George is another lakeside hotel mixing rustic charm with modern luxury. First opened in 1883 it is located on its own island and boasts sunset cocktails and its own golf course.
If you visit the Thousand Islands region, the 1000 Islands Harbour Hotel is an affordable luxury resort in Clayton with miles of shoreline to explore and a great grill restaurant on site.
In Buffalo the Curtiss Hotel is a downtown 5-star boutique hotel with huge beds, lavish interiors and its own spa. A little inland from the city is the River Spring Lodge offering rural calm in close proximity to civilization, plus incredible gardens, spas and dining.
An unusual hotel in Ithaca is the William Henry Miller Inn situated in a traditional house built by the architect and named in his honour. It's known for its comfort, amazing breakfasts and attentive staff, and you're very close to local attractions like the Cayuga Lake Wine Trail.
The Morgan State House is a similarly historic town property in the heart of Albany. Here you can enjoy your own living areas and kitchens, with comfortable and cosy rooms and all the city's attractions on your doorstep.
For music lovers, the Hotel Dylan is located near site of the famous Woodstock Festival, with rooms named after artists who performed there (including Bob Dylan). Set in an elevated position you can great views over the countryside and can enjoy local walking trails.
Montauk in The Hamptons has many great hotels and bed and breakfasts to choose from. Gurney's Montauk Resort & Seawater Spa, and the popular Hero Beach Club offer spaces to relax in the sun, swim and explore the town.
Places to visit in NY state
The biggest attractions in New York state include:
New York City
The Hamptons in Long Island
Vineyards and Wine Tasting Regions
The Adirondacks Park, mountains and ski resorts
Buffalo
Niagara Falls
The Catskills
Thousand Islands
Each of these regions individually has lots to offer, from some of America's greatest outdoor regions, good for walking, cycling, boating and winter sports, to some of its greatest scenery – attractive at any time of year, but picture-perfect in the Fall.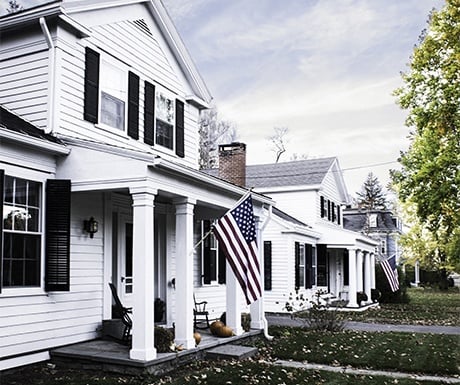 Food and drink lovers can explore many established and upcoming wine regions, not to mention incredible restaurants and serving some of America's most iconic dishes and foods.
Even aside from the skyscrapers, museums and galleries of New York City, there are many more important attractions elsewhere in the state. From the National Baseball Hall of Fame and Museum to America's oldest racetrack, the former Winter Olympics resort of Lake Placid, and the International Maple Museum.
There is so much on offer in this state, whether your stay is a couple of days or a couple of weeks.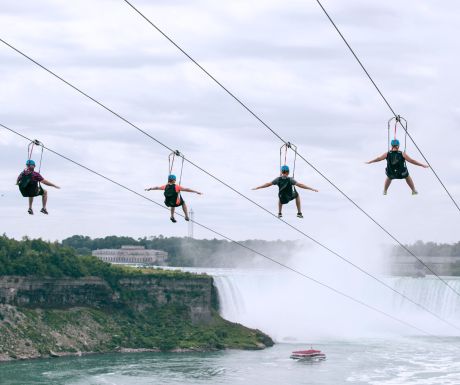 Things to do in NY state
New York state is a wonderland for many visitors every year who come to experience the best that America has to offer.
The north of the state borders neighbouring Canada and is home to one of the great wonders of the world – Niagara Falls. Visiting this magnificent waterfall is a must and, if you can avoid the obvious tourist traps, should leave you feeling like you achieved on of the great travel goals.
While in the area, why not explore the Art Deco architecture of Buffalo, plus its waterfront walks, Albright-Knox Modern Art Gallery and enjoy food and drink from its many small restaurants (try the Buffalo Wings!) and pubs.
Rochester, on the shore of Lake Ontario, is a large city with three high waterfalls on the Genesee River as it passes through the city. The historic Erie Canal also passes through Rochester, and you'll find shopping, eating, the magnificent Rochester Cathedral, plus the International Museum of Photography to explore.
The entire northern part of New York state is a visual masterpiece. Home to many natural areas, and the huge Adirondack national park, there are no end of amazing vistas to see. You can hike any of the 46 peaks, boat or paddle across any of the 10,000 lakes, hike one of the many trails, or simply enjoy the Fall foliage.
If you're here in the winter, this region is a snowy masterpiece. Thousands come each year to enjoy skiing and the winter resorts. One to consider is Lake Placid, a former Winter Olympics venue with excellent hotels, boutiques, shopping and scenery.
Another great place to see the foliage is Saratoga Springs, north of Schenectady, which is a lovely traditional town next to a lake. It also has some of the state's best museums, including the National Museum of Dance, the Saratoga Automobile Museum, and the National Museum of Racing at America's oldest horse racing track.
The area around the St Lawrence River as it enters Lake Erie emerges into an area of coastline known as Thousand Islands. You can explore by boat, or by driving around the inlets and bays enjoying the views. One unusual sight is Boldt Castle, built to look like a medieval Scottish pile out on the water.
Watkins Glen State Park west of Ithaca is a fantasy land of waterfalls and narrow gorges which is impossibly beautiful. It has many hiking trails and walks to explore.
At Cooperstown, any fan of America's national sport will want to visit the National Baseball Hall of Fame and Museum. Opened in 1939 as a means of developing tourism in this small town following the Great Depression, it has grown into a landmark museum full of displays and precious items, and where new members are inducted every year. Nearby is Heroes of Baseball Wax Museum.
In Albany, the state capital, there's a lot of history and culture to soak up. Among its highlights are Washington Park, the Albany Institute of History and Art, the Palace Theater, the Schuyler Mansion State Historic Site and Empire State Performing Arts Center.
South of Albany are the Catskills where forests, hills and pretty villages can be explored by road, on foot or by cycling. And the Hudson Valley, stretching north to south, has many inspiring destinations where you can enjoy traditional cuisine, traditional villages, restaurants, inns, wineries, craft-breweries and visitor attractions. It is even home to the world's longest footbridge, known as the Walkway Over the Hudson.
You can also visit the former home of President Franklin D. Roosevelt and his wife Eleanor at Hyde Park, with tours of the house, gardens and presidential library.
Bypassing Long Island's urban sprawl, at its eastern end are The Hamptons. In the summer, its beach resort of Montauk is alive with music festivals, markets, galleries, surfing, fishing and relaxation.
And of course there is New York City itself – a sprawling metropolis with some of the best and most famous attractions in the world. Its museums, galleries, shopping, theatre and world-famous buildings draw millions of visitors every year. It has something for everyone, with some of the best and most luxurious hotels, shops and restaurants to enjoy.
Food in NY state
With its many cultural influences New York state has become a home to some of America's greatest foods.
New York City is well known as a food capital. The various boroughs of the city each have their own key dishes that you must try to have the full experience.
Starting in Brooklyn, nothing says New York more than a New York-style pizza. These are thin, crispy and very cheesy and served everywhere. Even street vendors and hole-in-the-wall establishments offer slices to die for. And when in Brooklyn, you are close to arguably the best hot dogs in America served at Nathan's Famous Hot Dogs on the boardwalk near Coney Island.
In Manhattan you should visit the home of the Waldorf Salad – the Waldorf-Astoria hotel. If you stay overnight, breakfast on eggs benedict, which are hard to beat.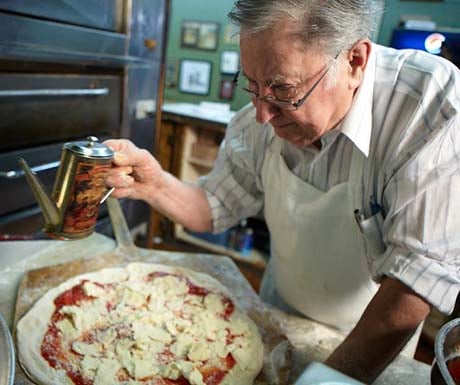 For a snack, New Yorkers love a pastrami sandwich, and end your evening meal with a New York cheesecake from Junior's near Times Square.
Yet of course New York City is home to every style and cuisine imaginable, as well as having its own Little Italy, Chinatown and Koreatown.
Buffalo in northern New York is home to Buffalo Wings, the famous finger-licking chicken wings tossed in hot sauce, found across America but first served here in the Anchor Bar on Main St.
Salad lovers the world over should make the journey to the Thousand Islands region near the St Lawrence River and Canadian border where, as you might have guessed, the Thousand Island dressing originated in the early 20th century. Order one with a salad at the River Rat Cheese Store in Clayton for an authentic experience.
Hyde Park in the Hudson valley is home to the Culinary Institute of America. So, as would be expected, you can sample some incredible food in this place where great chefs are trained. In fact, there are six restaurants, cafes, bars and bakeries here producing mouthwatering food for any meal.
In the college town of Ithaca, another New York staple can be found – the ice cream sundae. First invented here in 1892, today you can experience it in its historic setting at the Purity Ice Cream Company on Cascadilla St.
Finally, in northern New York state you are among the maple syrup producing region which stretches across New England. The International Maple Museum Centre in Croghan (part of the Adirondacks) preserves the history of this sweet, sticky treat which goes so well on American pancackes. But you can sample this produce almost anywhere.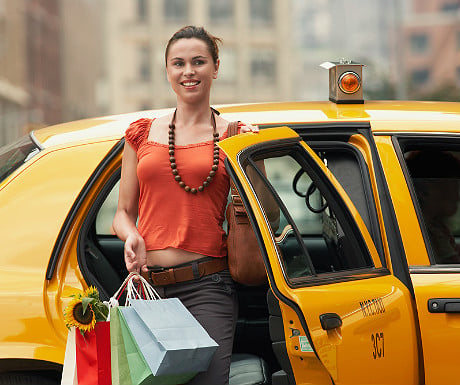 Getting around NY state
As one of the earliest metropolitan areas in America, New York City has one of the oldest and most comprehensive transport systems on earth. Starting with its two main airports, La Guardia and JFK (New York City is also served by Newark International over the border in New Jersey), as well as its huge port, the city is well connected with the rest of the world and all of the other US states.
New York's City Subway covers all of the city's boroughs with many stations and lines, and a fast and affordable service.
This part of the country is unusually well connected by commuter and long-distance rail. From New York City, there are transit lines covering all of Long Island and the populous areas north of the city. There are also Amtrak services linking upstate New York cities like Buffalo, Rochester, Syracuse, and Plattsburgh with New York City.
In America the road is king and there is a widespread highway and interstate network stretching north from New York City and covering much of the central part of the state across to Erie and Buffalo. Roads in the northern part are more rural around the Algonquin region.
Regional airports can be found at Buffalo, Niagara Falls, Rochester, Syracuse, Elmira, Ithaca, Plattsburgh and Albany.
When to visit NY state
New York state is open year-round and there's always something to see and do in each season.
The warmest months are June to August when temperatures can reach the high 20s C (80s F). New York City is typically warmer than the rest of the state, and tends to stay pleasant until October.
The Autumn (Fall) is a wonderful time to visit upstate New York when the air becomes cooler and crisper, and the leaves on the trees turn a magnificent array of colours. Many people travel to the region to enjoy this spectacle, known as leaf-peeping, taking in the national parks and enjoying cosy stays at a country bed and breakfast. The best time is usually late September to early November, however Columbus Day weekend is usually very busy.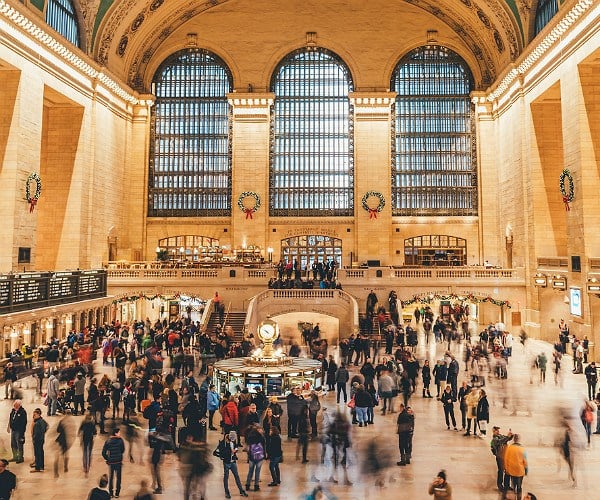 While New York City can be lovely in the snow, with ice skating in Central Park and Rockefeller Center, upstate New York can become inundated with snow. The effect of the Great Lakes means many inches of snow can often fall in northern parts of the state in one go, and it is often present from November to March. This does, however, mean that the ski resorts in the Adirondacks like Gore Mountain and Whiteface, plus Hunter Mountain, Belleayre and Catamount in the central part of the state, are a big draw for winter sports fans.
Events in NY state
Spain has the highest number of public holidays in Europe. Here is a comprehensive list of public holidays and festivals.
January
Nature Valley World Cup Freestyle skiing championship – Lake Placid
February
Olmsted Winterfest – Buffalo
Empire State Winter Games – Lake Placid
March
St. Patrick's Day Parade – New York City
April
Tribeca Film Festiva, New York City
May
Lilac Festival – Rochester
Tulip Festival – Albany
East Durham Irish Festival, East Durham
Falls Fireworks & Concerts – Niagara Falls (including Canadian side)
June
Caramoor International Music Festival – Katonah
Museum Mile Festival – Fifth Avenue, New York City
Lake Placid Horse Show – Lake Placid
Lesbian and Gay Pride Week and March – New York City
July
4th – Macy's Fourth of July Fireworks Spectacular – New York City
Finger Lakes Wine Festival – Watkins Glen International Racetrack
Greyfox Bluegrass Festival, Oak Hill
Windham Chamber Music Festival – Windham
Annual Wine Country Classic Boat Show & Regatta – Hammondsport
Saratoga Summer Culture – Saratoga Springs
Bounty of the Hudson food and wine festival – Hudson Valley
August
Maverick Concert Series – Woodstock
Harlem Week – New York City
NASCAR Spring Cup Series at the Glen – Watkins Glen
National Buffalo Wing Festival – Buffalo
New York State Fair – Syracuse
US Open Tennis Championships – New York City
September
Adirondack Balloon Festival – Glens Falls, Queensbury
Catskill Mountain Thunder motorcycle rally, Blackthorne Resort
October
Greenwich Village Halloween Parade – New York City
November
New York City Marathon
Macy's Thanksgiving Day Parade – New York City
December
Great Estates Candlelight Christmas Tours – Hudson River Valley
New Year's Eve in Times Square – New York City
Luxury travel tips
New York state offers many opportunities for a luxury break or activities. From upscale resorts and boutique hotels, to skiing, spas and retreats.
Some of the best resorts are found in upstate New York, like The Point Resort at Saranac Lake, the Turning Stone Resort & Casino at Verona, or the elegant Sagamore Resort on Lake George's Green Island.
Luxury activities are on offer at all of these, including spas, paddle boarding, golf, tennis, fishing, shopping and dining.
Winery tours are popular in New York. The Finger Lakes, Hudson River Valley, Niagara and Long Island areas are all producing top wines, and many offer tastings and tours. Try the award-winning Hunt Country Vineyards on the Keuka Lake Wine Trail. Or Spring Lake Winery near Niagara Falls for its perfect Rieslings and 1940s train line.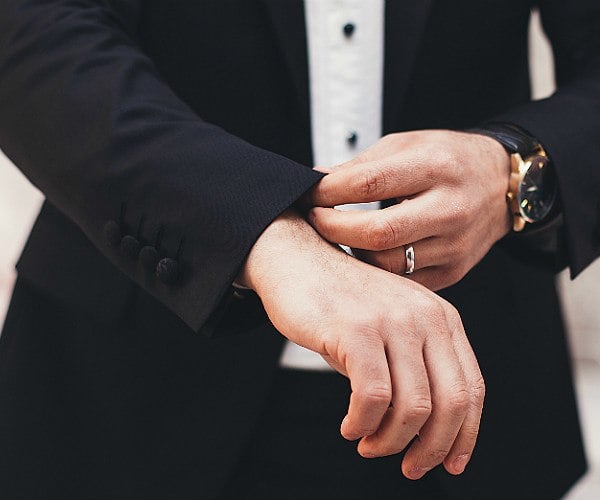 Then there are the best restaurants in the state, including 75 Michelin-starred examples, like Blue Hill at Stone Barns in the Hudson Valley or Oxalis in Williamsburg.
For a touch of the Gilded Age of luxury where the rich and famous have always congregated, head to The Hamptons in the summer. They can still charm today and are easy to reach from New York City. Many boutique hotels offer luxury elements like spas, heated pools and wine tasting, in addition to the beaches and attractive coastline of the region.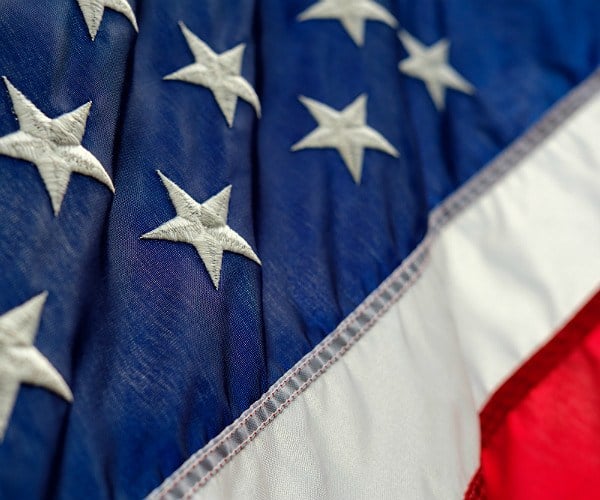 Language and culture
English is universally spoken in New York state, with the distinctive New York accent heard around the great city, and the New England accent heard in northern parts of the state. New York City itself is a world city with hundreds of different nationalities and ethnic backgrounds among its residents, so it is natural to hear different languages and accents among its residents. Most populous around these are Spanish, Italian, Chinese, Russian, Irish and Caribbean.
Like the rest of America, the primary religion in New York is Christianity, with smaller sections of Jewish and other religions among most communities. In the New England regions of upper New York in particular, it is normal to see a small, traditional wooden church in every town and village.
Useful phrases
Sidewalk – Pavement
Candy – Sweets
Cell Phone – Mobile Phone
Chips – Crisps
Cookie – Biscuit
Closet – Wardrobe
Diaper – Nappy
Drugstore – Chemist/Pharmacy
Expressway/Highway – Motorway
French Fries – Chips
Gas – Petrol
Liquor Store – Off Licence
Mailbox – Post Box
Parking Lot – Car Park
Pants – Trousers
Sneakers – Trainers
Takeout – Take Away
Trunk – Boot (of car)
Vacation – Holiday
Zip Code – Post Code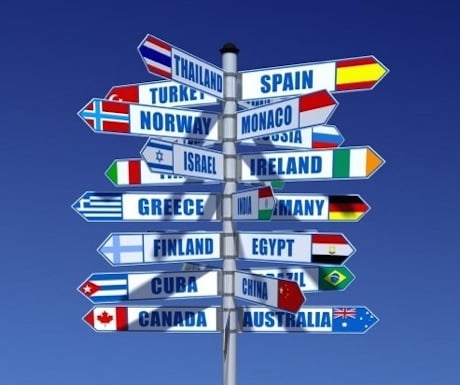 Weather in NY state
Visiting NY soon? See below for the latest weather forecast for New York state.
NEW YORK STATE WEATHER
Useful information
Timezone
UTC -5 Eastern Standard Time
UTC -4 Eastern Daylight Time (Summer)
Currency
The United States of America currency is the US Dollar. See www.xe.com for current exchange rates with the British Pound and the American Dollar.
Power
The USA operates on the 110/120 volts system and has two-pin plug sockets accepting type A or B plugs. Appliances with a voltage of 220-240V can be used here with the correct adapter. UK appliances would need a standard two-pin to three-pin adapter.
WiFi
Free Wifi can be found everywhere in New York City, including many restaurants, cafes, museums, libraries, galleries, parks, hotels and on city buses and the New York City Subway.
Tipping
Tipping is standard in all parts of the USA where many service staff rely on it to top up their income from a basic, minimum wage. You should aim to tip 15% of the bill (before tax is added) in most regions (up to 20-25%), and aim to do this in all sit-down restaurants and cafes. In bars, tip the barkeep or waiter $1-2 per round of drinks. You should also tip concierges, valets and taxi drivers a few dollars when they have helped you.
Telecommunications
Verizon, AT&T and T-Mobile are the main mobile proviers in the USA, with good coverage everywhere apart from some of the remoter regions and national parks. You should easily be able to roam with your mobile in the US if your network provider allows this. If you wish to use a US SIM card, you will need to have your phone unlocked and buy a card from an AT&T or T-Mobile store. The price of this is roughly $40 plus tax.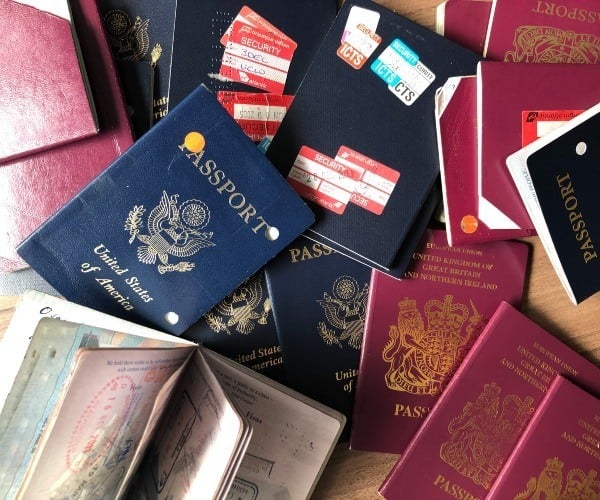 Want to contribute to our travel guides? Please contact us for details…