Top 10 last minute luxury travel gifts for her this Christmas
Left your gift buying a little late this Christmas? If, like me, you've had your head down with work or travel this last few weeks, then don't despair… help is still at hand. Whether you opt for clothing or costmetics – or something a little different – here are some great ideas for the lady in your life who loves to travel in style.
Photography from Flytographer
The gift of priceless memories.
Flytographer
connects travelers with a local photographer for a fun, candid photo shoot. It's like meeting a local friend who shares insider tips, all the while capturing amazing photos of everyone together in iconic backdrops. Within 5 days, you receive your digital photos (packages start at $250 USD for 15 high res images).
Perfect for honeymoons, anniversaries, special family or girlfriend trips… or simply for those who believe memories are the best souvenirs and connecting with a local is part of the vacation magic. Gift cards can be redeemed in 120 cities worldwide.
Skyler travel pants from Anatomie
Women are constantly searching for the ideal travel pants. So, what are the ideal travel pants? We're talking about pants that are flattering, super comfortable, stylish, light-weight and versatile. Combining all these factors may seem like a hard ask, but
Anatomie
has a wonderful range of stylish travel pants which are made from only the highest quality French and Italian materials, and they manage to combine all the best features and more. This is perhaps just one of the reasons that the Skyler Travel Pant are the top selling travel pants on the market today!
The Skyler Skinny Pant is quick-drying and lightweight and they even offer a little stretch, which makes them an amazing choice for long-haul trips. The cut is super flattering, and these travel pants come in a selection of practical, neutral colors. The color scheme ensures that it's easy to mix and match your travel pants, and you'll be able to wear them in a variety of different settings including both a casual and corporate environment.
FUEL iON Magnetic Charging Pad from Patriot Memory
Designed to be slim and stylish, the FUEL iON Charging Pad from
Patriot Memory
provides the perfect solution for home or travel. Simply slip the pad into a travel bag, or set its minimalist design on a nightstand to have the power of wireless magnetic charging at your convenience. Lay an iPhone® 5/5S or Samsung Galaxy S®4 using the FUEL iON case on the pad to magnetically secure and charge the device.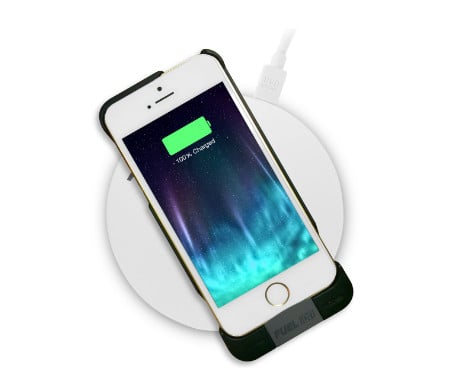 Using the power of magnets, FUEL iON is a revolutionary way to charge your mobile device without the hassle of constantly plugging and unplugging power cords. Far more efficient than competing wireless inductive charging technologies, FUEL iON is a full power solution that magnetically secures your device and charges as fast as a cord connection.
MakeUp Eraser
The
MakeUp Eraser
is an all-natural, polyester-blend washcloth that removes 100% of your makeup including waterproof, smudge-free, long-wear and HD makeup. Compact and reusable, The MakeUp Eraser is your perfect travel companion. No accidental spills or surprise leaks to ruin your clothes – and your trip! Or just freshen up for a fun night on the town. One side removes makeup, the other side exfoliates. Just add water and erase the makeup from your face. Perfect for all skin types and carry-on approved.
Transphuse Rapid Renewal Cell Protocol from Erno Laszlo
This revolutionary 28 day rejuvenation program is engineered to work with the skin's own renewal cycle to arrest the signs of aging. It immediately reduces the appearance and formation of expression lines and wrinkles, while repairing and preserving the skin's natural vitality. By inhibiting the production of progerin, the age toxin that interferes with cellular rejuvenation, it fights the signs of senescence, or "biological aging".
The results are radical, with visible improvements in depth and number of lines and wrinkles, skin luster, tone, elasticity, strength and hydration for every skin type and ethnicity.
Clothing from Gerald Webster
The Chambray Shirt Dress by Hickman & Bousfield is relaxed and effortlessly stylish. Available from
Gerald Webster
, you can wear it with leggings in the winter and bare legs in the Tropics. Its versatility will ensure it becomes her wardrobe favourite. Team with a classic Fur Felt Fedora made in
England
to complete the look.
Fur Felt Fedora Hat – £175 Chambray Shirt Dress – £130
Eliza Handbag from Thomas Lyte
The Eliza handbag, arguably
Thomas Lyte
's most iconic bag, reflects the high level of craftsmanship and distinctive style for which the brand is known. Each handbag is individually hand made in London by one of England's greatest Leather Ateliers. Created from the finest grained leather and lined with the softest luxury suede, this elegant yet practical bag is sure to become a timeless classic.
Underwood Italian Leather Notebook from Pianki
The Underwood Italian Leather Notebook is a luxury leather travel diary for keeping making sketches and keeping track of thoughts. It uses a loop string closure and has a pen storage slot on the back binder.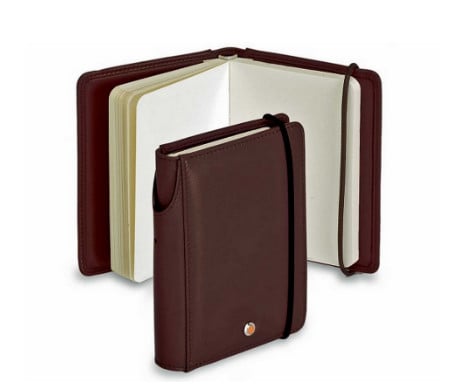 The Underwood Italian Leather Notebook is handcrafted from natural vegetable tanned cow hide with a smooth soft texture. One exterior side features the Underwood logo on a palladium plated solid brass ring. This world class luxury leather Notebook is suitable for both men and women. You can personalise the notebook with name, initials, or logo. Available from
Pianki
for $325.
Iris Nobile travel spray from Aqua di Parma
A sophisticated travel spray that embraces the delicate scent of Iris Nobile. A unique travel companion covered in soft textured leather embossed with the
Acqua di Parma
logo. Features an ingenious and practical spray mechanism.
It comes in a purple leather purse so is protected when you travel, plus – holding just 20 ml – it's small enough to take on aircraft.
Monster Tote Bag from Fendi
Whether you're hitting the shops or the beach, this monster tote bag from
Fendi
is sure to turn a few heads! It comes with double shoulder straps and a zip pocket with monster face on the outside, as well as a top zip closure to help keep your possessions safe as you travel.
Did you enjoy this article?
Receive similar content direct to your inbox.