Luxury travel treats: DJI Mavic Pro drone, MiVue safety camera and more…
In this week's edition of 'luxury travel treats', we have two fabulous gadgets in the form of arguably the best and most easily portable drone ever and one really useful – and easy-to-use car accessory.  Also included is ideal luggage for the watersports enthusiast and the perfect family tent for those occasional weekends in the outdoors.
DJI Mavic Pro
Portable yet powerful, the
DJI Mavic Pro
is your personal drone, ready to go with you everywhere. Despite its small size, it is incredibly powerful, helping you make every moment an aerial moment. In fact, its compact size hides a high degree of complexity that makes it one of DJI's most sophisticated flying cameras ever, with 24 high-performance computing cores and an all-new transmission system with a range of up to 7 kilometres. It's also equipped with 5 vision sensors and a 4K camera stabilized by a 3-axis mechanical gimbal.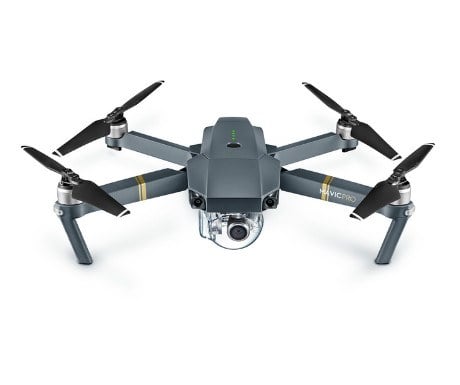 MiVue™ 688 from Mio™
The MiVue from
Mio
is your personal eyewitness on the road, with integrated GPS, lifetime safety camera alerts and a high quality Sony optic sensor for a superior view. With the new, stylish and lightweight MiVue 688 you'll always have crisp clear proof of what really happened on the road. For your convenience, the dash cam will start recording when you start your car. The Full HD 1080 pixel camera records your journey, functioning as your personal eyewitness on the road. And thanks to the integrated Sony optic sensor, you'll benefit from for optimal view and superior quality, especially in low light conditions. So, in case of an accident, you'll always have clear recordings of what happened, but it's also useful for simply keeping a record of where you've been and what you saw along the way.
Explorer Trolley from Helly Hansen
This duffel trolley from
Helly Hansen
features a waterproof fabric, making it the perfect luggage piece for many watersports enthusiasts. It also comes with hard-wearing, low-friction wheels, an extendable handle, compression straps, a name tag holder and internal pockets. It measures 57 cm long by 35 cm wide x 26cm deep.
Rocky Mountain 5 Plus tent from Coleman
I know camping isn't everyone's idea of luxury but experiencing the outdoors can, in my opinion, be a luxury in itself, and the Rocky Mountain 5 Plus is a spacious, easy to pitch, family tunnel tent, offering you a comfortable home-from-home in the great outdoors. Featuring
Coleman
's revolutionary BlackOut Bedrooms, with 99% of daylight being blocked out from the bedroom you will be sure to get a great night's sleep and not wake with the first light. The large living area is spacious enough to take a family table and chairs, it also features large PVC windows with covers, offering the ultimate balance of light and privacy. For easy access and exit the tent has an ingenious full-height door with a drop-down section providing a totally flat entrance, perfect for buggies, wheelchairs and to prevent family members from tripping on entry and exit. The impressive 4500mm hydrostatic head rating on the flysheet combined with the strong and waterproof PE groundsheet will ensure that you stay dry, whatever the weather, and the porch over the door gives shelter while you unzip your tent door.
If you have a product you'd like to see featured in the 'Luxury travel treats' series on A Luxury Travel Blog, please contact us.
We also post occasional gift round-ups. If you have a luxury travel product that you'd like to see featured in one of those, make sure you sign up on this mailing list in order to receive an alert when we are compiling the next one.
Did you enjoy this article?
Receive similar content direct to your inbox.