By
Paul Johnson
on Feb 24, 2019 in
Adventure Travel
,
Africa
,
Asia
,
Cruises & Boat Travel
,
Featured
,
Food and Drink
,
Rail Travel
,
Regions
,
South Africa
,
Speciality Travel
,
Travel Miscellany
,
Vietnam
Here's a round-up of luxury travel stories that have caught the eye this week. To make sure you receive these new weekly alerts in your web browser, please click on the red bell icon in the bottom right hand corner of the page and click 'subscribe' (works on desktop only – for other ways to subscribe, please click here). This will also alert you to any other posts on the blog. Should you wish, you can unsubscribe at any time, by clicking on the icon again and selecting 'unsubscribe'.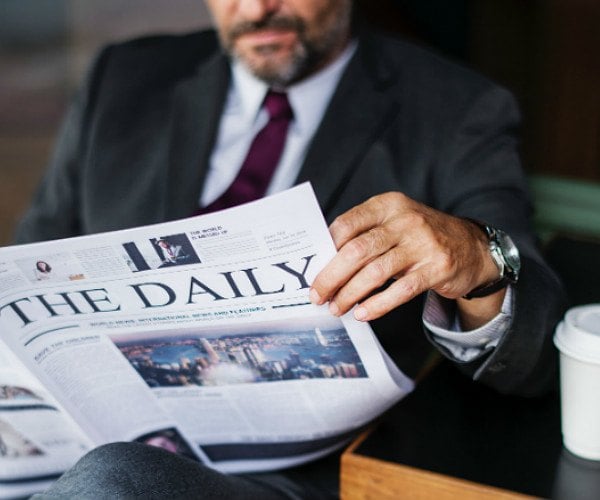 Kim's peace train offers luxury en route to summit with Trump
North Korean leader Kim Jong Un's trip to Vietnam for a summit with U.S. President Donald Trump was shrouded in mystery until a green train with yellow horizontal stripes was spotted crossing the Yalu river into China on Saturday evening… [read more]
Richard Branson reveals how his new adults-only cruise line, Virgin Voyages, will turn the cruise industry upside down
Sir Richard Branson and his Virgin Group are getting into the cruise business. The iconic entrepreneur announced last Thursday that Virgin Voyages was officially open for business, with tickets for its maiden voyage in April 2020 available for purchase… [read more]
Inside the $148,000 Oscars gift bag: from a luxurious European cruise to decadent THC chocolates
At the 91st Academy Awards this Sunday evening, only a select few will take home the gold. But win or lose, all 25 acting and directing nominees receive a lavish gift bag from Los Angeles-based Distinctive Assets, a celebrity and product placement marketing company… [read more]
Is South African food the world's most underrated?
The first time I booked a table with Kobus van der Merwe, he'd just been named Rising Star in the 2014 Eat Out awards, South Africa's homegrown restaurant accolades. I invited two friends to Oep v Koep with me, both avowed foodies… [read more]
8 of the best adventure travel destinations for 2019
If your idea of a holiday is to scale mountain peaks rather than recline on the sun lounger, or to have adrenaline coursing through your veins as opposed to yet another poolside cocktail, then you're in luck. The appetite for adventure travel is higher than ever… [read more]
We really enjoy hearing from our readers and would love to hear your views on any of these stories! Please click on the comments below and share your thoughts. Thank you.
Have a story you'd like to share? Please contact us for details.