There are endless places in Italy where you can propose and where you can also tie the knot. Italy is known for its romance, from Manzoni's I Promessi Sposi to Romeo & Juliet, from Dante's love of Beatrice to the fictional lovers Francesco and Paolo from Dante's L'Inferno. Add the landscapes, the sun, the wine, the food, the art, the mountains and lakes, the cities, towns and villages scattered throughout the country and you have the perfect "backdrop" for those special words.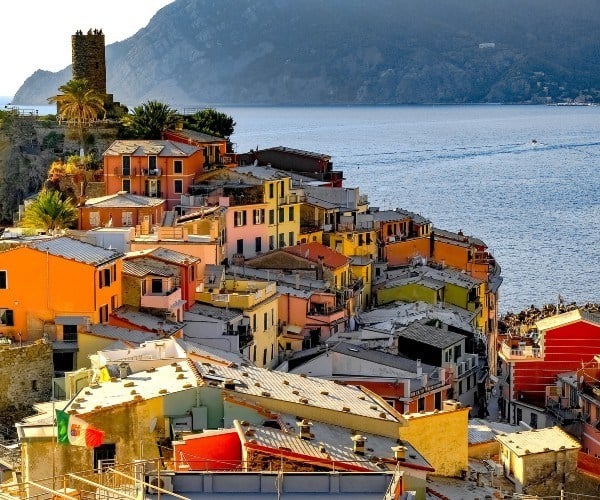 Below is just a short selection of possible suggestions to pop the question, courtesy of Weddings in Italy from Italian Connection.
San Gimignano
A terrace set between the 12 Towers of San Gimignano, inside the Palazzo and Torre Chigi. A beautiful location allowing you to enjoy a breath-taking view of San Gimignano's surroundings, and to celebrate an even more special occasion. Enjoy a dinner based on saffron and truffle risotto and sipping reserves of prestigious wines.
Venice
Have a lesson where you get to learn the art of seduction, Casanova style! and then whisk your loved one off on a wedding gondola on the Grand Canal and put your new skills to use.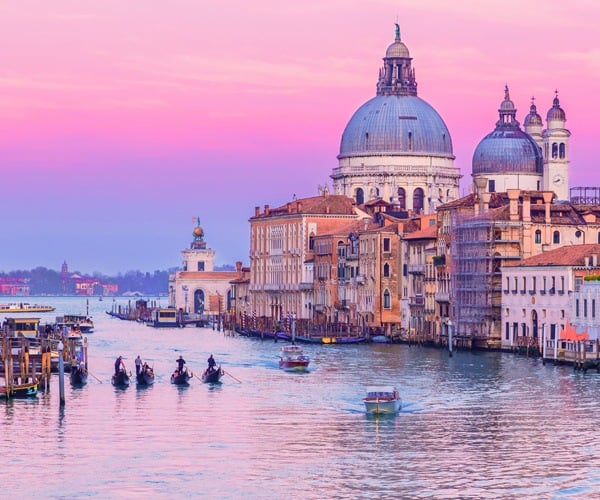 Capri
What about a boat trip to La Grotta Azzurra? Be spellbound by the blue reflection which illuminates the cave adding a touch of magic. Hold on while you open the box with the ring and make sure that you have a word with the skipper beforehand.
Ravello
Head to Villa Rufolo with its two-level landscaped garden or Villa Cimbrone with its terrace of infinity, the perfect spot for getting on one knee.
Verona
Juliet's courtyard. The crowds leave and it is just the two of you alone under Juliet's balcony. Cande-light, a waiter looking after you, a chilled bottle of Champagne and strawberries; or why not opt for a few canapes and music?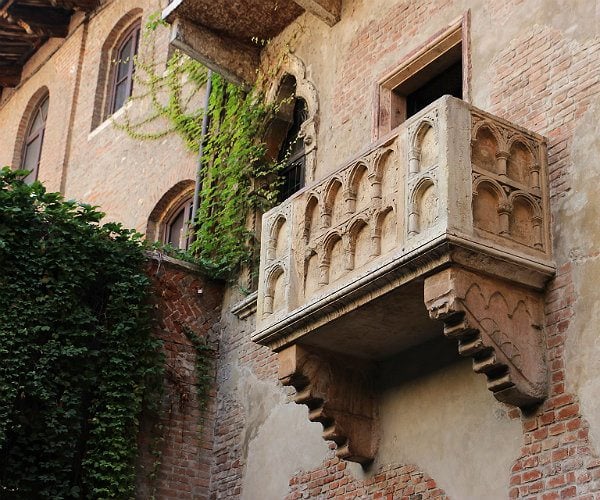 Vernazza (Cinque Terre)
Vernazza (Cinque Terre) at the Belforte which inhabits an incredible position overlooking the sea; this is ideal for romantics with no height issues!
Pienza
Take a stroll down the cobbled street of Via Dell'Amore (Love) and Via Del Bacio (Kiss). Apart from the tranquillity and romance of Pienza, there is also the fact that it is listed as a UNESCO World Heritage Site.
Polignano al Mare
A tiny town with whitewashed streets. Head to the Balconata sul Mare, a beautiful location to pop the question. Then dinner at the Grotta palazzese, located in an ancient cave and with a spectacular terrace overlooking the water.
Orta San Giulio
Orta San Giulio is considered to be one of the most beautiful villages in Italy. This is where Giuseppe Tornatore decided to film his masterpiece La Corrispondenza (The Correspondence). This is a film of eternal love. Wake up in the early morning where the silence of this place will fill you with peace. A private transfer to a Michelin starred restaurant only 10 minutes away, where you can enjoy a lunch tasting menu. After your dessert of "Dolce al Cioccolato e frutti esotici" or "Lampone, rafano e lievito Madre" it is surely time to ask the question.
Trapani
Romantic in its own right, with its medieval ruins, pretty trattorias, and unspoiled beaches, Trapani is A gateway to the magnificent Egadi Islands, located just a few miles off its coastline. Hop on a ferry and spend the day swimming in Favignana's Lovers' Grotto or "sunbathing on the deserted, clothing-optional beaches of Marettimo".
Milan
Join the Art of Kissing tour in Milan and then head to the Terrazza Aperol, a historical building overlooking Piazza Duomo and enjoy your Aperol Spritz before getting down on one knee.
…or explore!
Hire a sports car and head off into the countryside, with lots of possibilities from Tuscany to Umbria, Piedmont to Emilia Romagna… with your picnic basket for some dining al fresco. The opportunities are endless.