With the New Year just around the corner, we thought we'd celebrate yet another successful year for A Luxury Travel Blog (we are now entering our 14th year of running the blog!) by looking back on the past 12 months and sharing with you our 18 most popular stories from 2018. These are the most popular posts from the past year that were also published in 2018 (much of our older content pre-dating this period still ranks well in the search engines and gets a lot of traffic but has been excluded from this summary). We hope you enjoy this quick re-cap on our most viewed posts this year and look forward to bring you lots more great content in 2019. Finally, we'd like to thank all our loyal readers by wishing you a very Merry Christmas and a Happy New Year. Stay tuned for more exciting developments…
#18
5 nights of luxury in the Maldives, with two nights in Dubai 'thrown in'!
Regular readers may recall that when we went to the Maldives a couple of years ago, we stayed a few nights in Dubai on the way there. It's a great way to break up the journey from the UK, allowing you to adjust your body clock more gradually and take in some of the 'City of Gold' along the way… [read more]
#17
8 luxury resorts to consider for your next trip to Thailand
Thailand, also known as the land of smiles, where miles upon miles of white soft sand is framed by warm turquoise seas and lush rainforest or mountains. Where temples and culture abound and the people are among the friendliest and most hospitable on the planet. Oh and lets not forget to mention the food!! What is not to like. Here are my top picks for some of the best luxury resorts… [read more]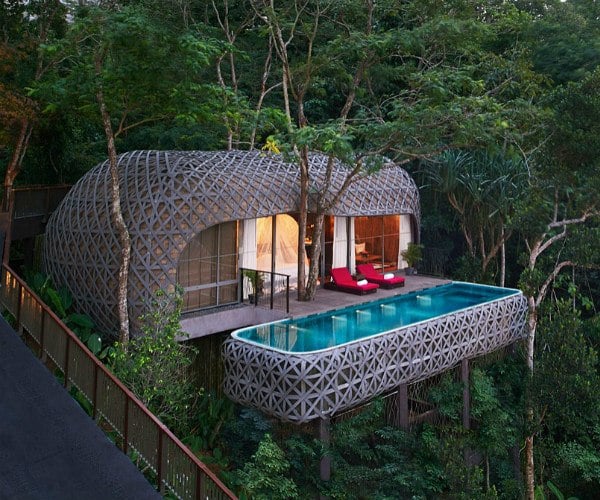 #16
The best restaurants in Vietnam for the luxury traveller
Vietnamese cuisine is distinct, mouth-watering and bursting with flavour. A divine concoction of sweet, salty, sour and hot flavours, not overly spicy, with rice, noodles, fresh vegetables and herbs all playing a big role; there's no wonder that over the years it has become more and more popular around the world. With a staggering 500 traditional dishes to indulge your taste buds, Vietnam is the perfect destination for foodies… [read more]
#15
Celebrating Day of the Dead in Mérida
The biggest celebration in Mexico, the Day of the Dead (Hanal Pixan), takes place between 28th October and 2nd November and is becoming so popular, even London had its very own festival in 2017, sponsored by the popular restaurant chain Wahaca. The festival paid special tribute to victims of the tragic Earthquake in Mexico City just two months prior in September 2017. The latest Disney-Pixar movie Coco… [read more]
#14
Top 5 luxury ski destinations in the USA
A country where mountains are impressively huge, snowfall is pristine and champagne powder is de rigueur: the USA certainly has sublime ski territory. We've chosen our favourite spots for a truly indulgent trip to the slopes… [read more]
#13
The world's best retreats to help beat anxiety and depression
It can be hard to clear your head at home, even when you take time out from work. Sometimes you need to get away from reality for a few days to completely escape your worries, and embarking on a luxurious retreat is a great way to alleviate stress… [read more]
#12
7 great California beaches
Holidays on the beach are lovely, but holidays on a Californian beach… oh wow. California do beaches like no other; not only are the landscapes, the sunsets and the backdrops absolutely stunning, but the diversity of 'vibes'; from relaxed to high energy make this a wonderful State to spend some time at the beach. And boasting a coastline stretching over 1264 miles, there are quite a few of them to choose from! I've put together some of the highlights for you, with yes – the best and most famous – as well as a few of my own personal insider tips… [read more]
#11
Top 10 things to do in Reykjavik, Iceland
Reykjavik has come a long way since I first visited in 2004. It was a charming city then, but it did feel small. It has now become an exciting and innovative capital filled with art, great food, cutting-edge architecture and loads to do. Most visitors to Iceland are justifiably focused on seeing Iceland's natural attractions but do make sure you spend some time in this charming and quirky city… [read more]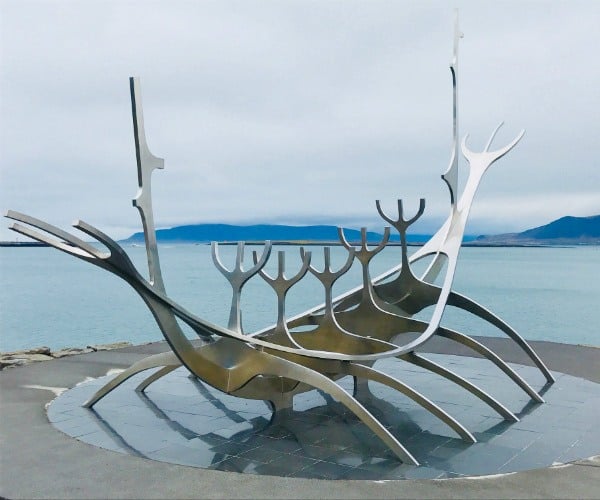 #10
Top 5 cruises for an unforgettable luxury holiday in Antarctica
A holiday to the white continent of Antarctica is on many a traveller's bucket list, but how can you decide on which cruise to take? There are now a number of operators offering exciting trips to this vast and icy part of the world, all with their own unique benefits. The ships are decked out with modern, state of the art technology and luxurious cabins, offering everything from private butler services to spas, making it a difficult decision… [read more]
#9
Top 9 rivers for luxury river cruising in Europe
River cruising is gaining in popularity, but is it for you, and which river do you choose? The average age is slightly higher than ocean cruising, and it is generally more expensive, but it offers more inclusions and there is a suitable itinerary for everyone. It particularly suits those with an interest in history and getting into the true heart of some very significant and important cities… [read more]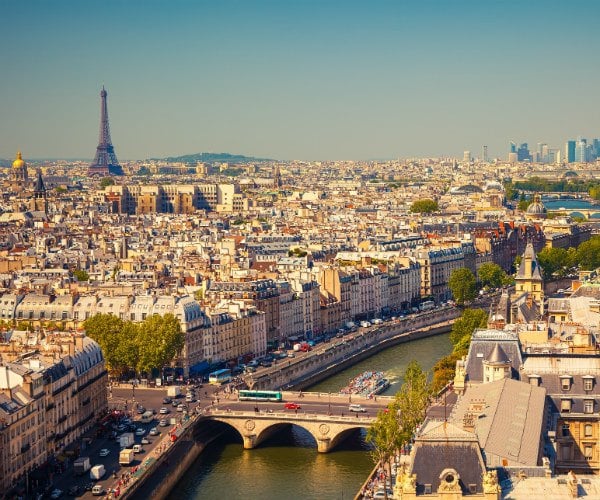 #8
6 towns in Tuscany where you can find the authentic Italy
Italy is one of the top travel destinations in the world. When travellers head straight for Rome, Venice, Florence and Pisa they leave the authentic Italy undiscovered. The Tuscan region is home to many small towns, which still offer visitors a taste of authentic Italy. These are where a traveler will find the real Italian food, a slower pace of life, and some of the countries most beautiful scenery… [read more]
#7
13 African rooms with ridiculously gorgeous views
An incredible view. If your bedroom looks out upon great beauty it is very difficult not to find yourself in a great mood. Waking up to a scene that carries you away is the one detail that always manages to change my day. My favorite African rooms with views that are pure poetry? Here is a current list… [read more]
#6
What happens when the airline you're flying goes bankrupt mid-flight?
We recently flew economy with Cobalt Aero from Manchester (UK) to Larnaca (Cyprus). Cobalt had routes connecting Cyprus with numerous European destinations including London and Manchester in the UK, as well as Dublin, Copenhagen, Paris, Dusseldorf, Frankfurt, Zurich, Geneva, Madrid and Moscow. They also covered Athens, Thessaloniki, Mykonos, Chania and Heraklion in Greece, and in the Middle East flew to Beirut, Tel Aviv and Abu Dhabi… [read more]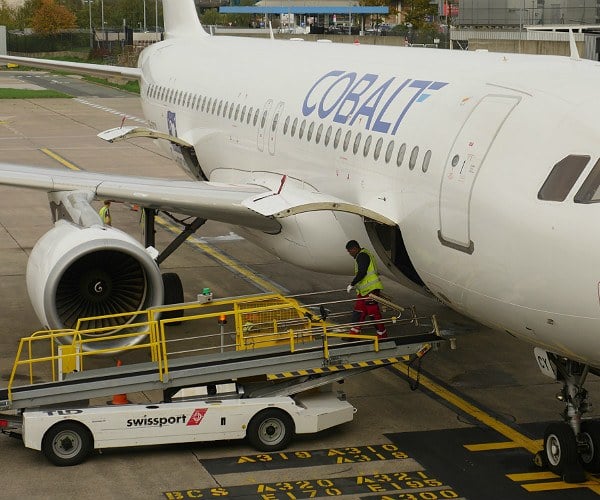 #5
Why you should cruise to Croatia
With entry to the EU in 2013, Croatia achieved a spectacular turnaround; the War of Independence devastated the country in the early 1990s and the subsequent breakup of Yugoslavia broke the country politically and economically. Over the ensuing years Croatia has repositioned itself and built a new identity around its natural and cultural heritage, marketing itself as 'the Mediterranean as it once was'… [read more]
#4
8 of the best towns to visit on the French Riviera (and the things to do there)
The French Riviera is a blissful place where palm trees sway in the warm breeze and the sea is more blue than you've ever seen; where you can still spot the influence of European royalty from long ago; and where A-listers have called "home" for years. Set in the south-east of France, the French Riviera stretches from Menton to Nice, Antibes, Cannes, Saint-Tropez and Cassis… [read more]
#3
10 of the most exciting new luxury hotel openings of 2018
The luxury travel industry is booming, with surveys suggesting that travellers are keen to explore more and willing to pay a little extra when indulging on their travel experiences. This growing demand is reflected by a number of exciting new luxury hotel openings across the globe. Here are just 10 of the many to look out for… [read more]
#2
Luxury vacation rentals turn Disney World into a celebrity hangout
Disney World has always had global appeal, the much-loved cartoon characters brought to oversized life are popular with children and adults alike. There is probably not a parent on the planet that hasn't had the heartstrings tugged by a kid that just wants to see Mickey, Pluto and friends… [read more]
…and last but by no means least…
#1
18 of the best countries to visit in 2018
Travel and tourism is one industry that has continued to thrive in recent years, consistently out-performing the global economy, and 2018 looks to be no exception. We spoke to a number of experts in the industry to find out their opinions on the countries to visit in the year ahead. And so here are 18 of the best countries to visit in 2018… [read more]